When Mark Reis turns out the lights in his Port of Seattle office in early February, it will mark the end of a 27 year career at the Port of Seattle and 18 at Seattle-Tacoma International Airport (Sea-Tac) during which time the west coast US airport has been transformed into the newest US major hub and not just a competitive domestic facility, but a growing international gateway into the country.
In fact, last year it was the fastest growing major airport in the US, handling 37 million passengers and boosting traffic by 7.7 per cent and positioning it as the 13th busiest passenger airport in the nation. This year it is on track to exceed that growth with an expected 13 per cent annual increase in traffic.
"We have been working hard to match our network offer with the business and leisure requirements of the city and greater Seattle region to bring the services they need and routes that can further benefit their development."

Mark Reis
Managing Director, Seattle-Tacoma International Airport
Over his eleven year tenure as airport managing director, Reis has seen significant change in Sea-Tac's demographic within the US aviation system with over a dozen new international air services being introduced during this period, versus only a small number in the preceding years.
"As the world has become more connected, Seattle's biggest companies have become more globalised and focused on new international opportunities, so the demand for international connections has really ballooned here," he told Routesonline during an exclusive interview this month.
"This has really influenced our air service development strategy. We have been working hard to match our network offerings with the business and leisure requirements of the city and greater Seattle region to bring the services they need and routes that can further benefit their development," he added.
Seattle is now on the route maps of ten air carriers from outside the Americas, including major brands like All Nippon Airways, Condor, Emirates, Hainan Airlines, Icelandair, Lufthansa and Korean Air which have added to long-standing routes from Asiana Airlines, British Airways and EVA Air.
North American traffic at Sea-Tac has grown by just under a third over the last ten years, but intercontinental traffic has more than doubled during the same period. Alongside the new foreign arrivals this has also been driven by growth from US carrier Delta Air Lines as it has moved away from a partnership arrangement with Alaska Airlines to develop its own hub operation at the airport.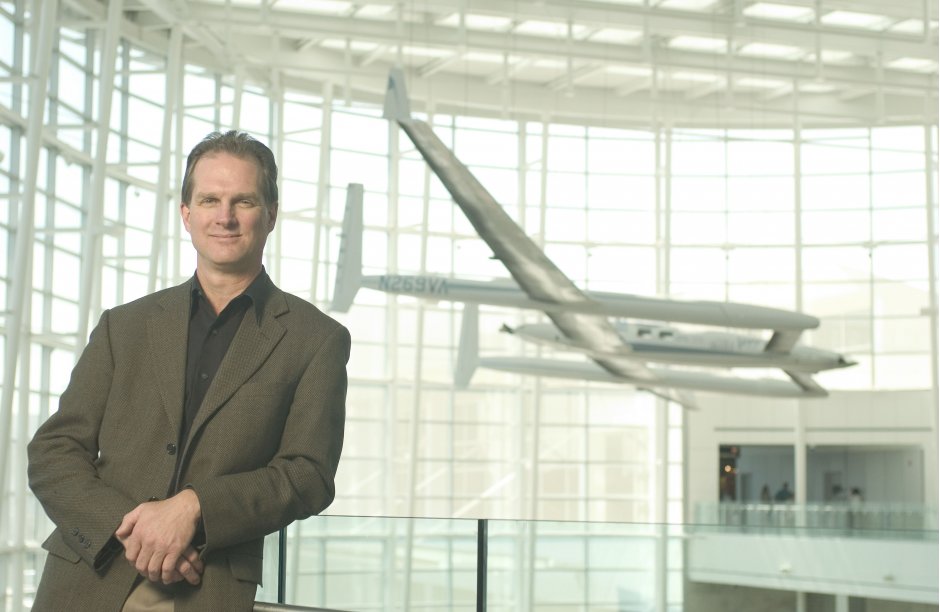 While other US majors have been closing hubs across the nation following industry consolidation, Delta has effectively made Sea-Tac the gateway for its flights into Asia, supplementing Tokyo Narita. The carrier needed a hub on the US west coast following its merger with Northwest Airlines, and Sea-Tac's geographical position means it can offer significantly shorter flight times for connecting passengers to Asia.
To support its increasing long-haul network across the Pacific from Seattle, which now includes flights to Beijing, Hong Kong, Seoul, Shanghai and Tokyo, Delta has also been growing its domestic activity at Sea-Tac to provide additional feed for the intercontinental services. Historically this had been provided by Alaska Airlines, the largest operator at Sea-Tac, but Delta is now seeing the value of flying into Sea-Tac on its own equipment. Over the past two years Alaska Airlines has grown its Sea-Tac network capacity by 19.8 per cent, while Delta has almost doubled its offering with growth of 96.5 per cent.
"We have seen a shift with these two carriers that has brought great benefits for Sea-Tac and our community. Delta's growth has brought enhanced network connectivity, while Alaska Airlines has become a stronger competitor in the process," said Reis.
Around 40 new Delta markets have been added at Sea-Tac since 2013, including three brand new destinations for the airport: Hong Kong, Jackson Hole and Shanghai. This has seen its peak day departures rise from just 38 in August 2012 to 129 in August this year and an expected further rise to around 148 in August next year, based on published schedules.
These have intensified competition with Alaska Airlines to the benefit of the airport and travellers, with the latter itself adding 20 previously unserved markets over the same period as it has re-focused its activities in Seattle. Brand new destinations from Sea-Tac have included: Cancun, Charleston, Colorado Springs, Helena, New Orleans, Oklahoma City, Omaha, Raleigh/Durham, San Antonio, Steamboat Springs and Tampa.
Alongside Delta, Seattle gains from being the hub of non-aligned Alaska Airlines, which has developed highly successful partnerships with a number of foreign flag carriers including Emirates, Hainan, Icelandair, and British Airways. Alaska is continuing to actively seek to expand its partnerships as Sea-Tac works to attract further airlines into the facility.
Alaska Airlines remains the pre-eminent carrier in the Sea-Tac market, a position it has held since the mid-1990s. For the 12 months ending September 2015 the airline (including Horizon Air) carried 21.1 million passengers, almost three times the traffic of Delta Air Lines, which has grown to a record 7.8 million passengers.
This growth has helped Sea-Tac present record numbers for the third quarter of 2015 with all three summer months breaking the passenger records set by the previous month. Year to date growth is more than twice the average for North America, and Sea-Tac is on pace to set an annual record for passengers for the fifth straight year. The strong performance in the first three quarters surpasses the numbers for the entire year of 2007 (32.1 million in Jan-Sep 2015 versus 31.3 million in 2007).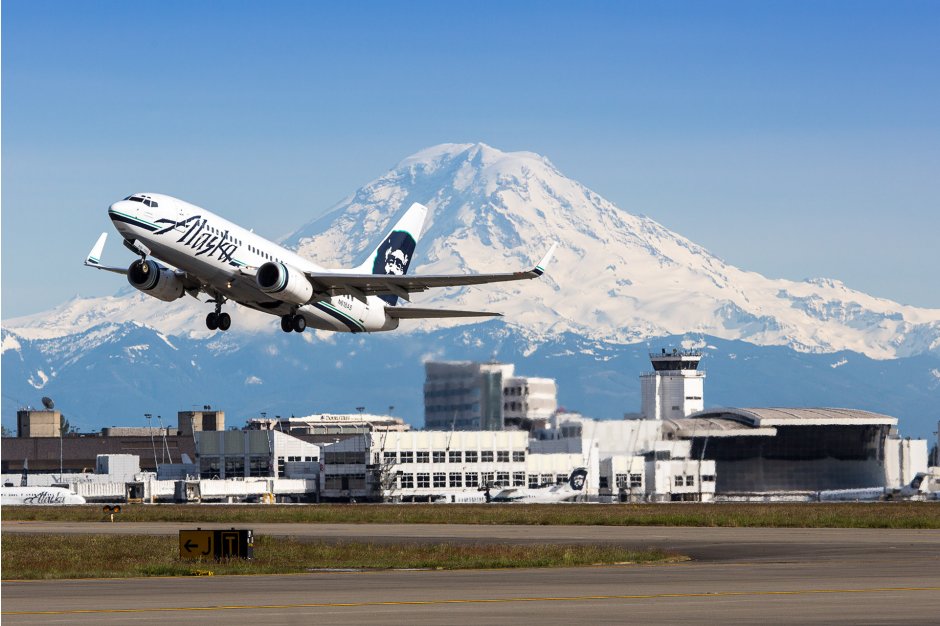 "We continue to see growth above our expectations. That's how fast this region is growing," said Reis, "but we are at a critical juncture where we have to make sure our airport can continue to serve the needs of this region's growth that benefits business and leisure travellers as well as our entire economy."
The capital budget for the airport includes $1.9 billion in projects over the next five years. This includes the renovation and expansion of the North Satellite, a new International Arrivals Facility (expected in 2019) which will include a new passport control and customs facility that will make use of the latest technological advancements in order to provide a streamlined arrival experience, a new high-speed baggage system and the reconstruction of its centre runway.
"We will be building the facilities that meet the region's needs, providing a higher quality customer service, more contemporary services and an easier and more enjoyable facility to use," said Reis.
"A more sustainable airline platform will provide airports with a greater sense of stability on which to plan for the future with a greater degree of confidence."

Mark Reis
Managing Director, Seattle-Tacoma International Airport
In addition, the Port of Seattle is working on a Sustainable Airport Master Plan to look ahead five, ten and 20 years into the future to manage growth. Projections see passenger traffic reaching 66 million by 2034.
These projects will help sustain future air service growth and Sea-Tac has already secured two new airlines for 2016 in the form of regional carrier SeaPort Airlines, which will provide service to two cities in Washington State, as well as ultra-low-cost domestic operator Spirit Airlines, which will commence twice daily services from Los Angeles from March 24, 2016 followed by twice daily flights from Las Vegas from April 14, 2016 with connections on offer to an additional 15 cities via the US cities.
"It is a testament to the strengths of the Seattle market that a successful airline like Spirit Airlines has made the decision to fly to Sea-Tac and bring an alternative travel proposition for the city supporting different needs for different customers," said Reis.
The airport is predicting around a 5.5 per cent rise in traffic for 2016, but with passenger demand far exceeding forecasts for the past three years, Reis acknowledged that it could be as much as a seven per cent rise during the calendar year.
With a regional economic impact of more than $16.3 billion in business revenue, Sea-Tac generates more than 171,750 jobs, of which almost 110,000 are direct jobs, representing more than $2.8 billion in direct earnings and $565 million in state and local taxes.
The aviation sector has changed significantly since Reis started out at the Port of Seattle in 1988, growing into roles as general manager of commercial development at Sea-Tac and director of finance for the Port of Seattle as a whole before taking the position of deputy managing director at Sea-Tac from 2000 and 2004 and latterly as managing director.
"I have seen the industry change dramatically during my time at Sea-Tac, but airlines and airports have been co-evolving. As airlines struggled after 9/11, the .com bust and then the great recession, airports have had to respond to those dynamics," said Reis.
"The airline business in the US is much stronger today than it has been for decades, and I think a stable profitable airline business can only be beneficial for airports. A more sustainable airline platform will provide airports with a greater sense of stability on which to plan for the future with a greater degree of confidence," he added.
There is a growing sense that the airline – airport rivalry is becoming a thing of the past and that there is now a more mutual respect between the two businesses to develop collaborative partnerships.
"We have seen the improving relationship between airlines and airports with our own eyes through our experiences working closely with both Alaska Airlines and Delta Air Lines over recent years following their partnership split. Whether this is at an air service development level or more senior management level, we have seen the value of strong business relationships and take great pride in these," said Reis.
Sea-Tac can point to a number of developments in its own recent history on measuring the success of strong, reliable airline operations. Reis highlighted the arrival of Emirates Airline into the Seattle market as one example of the dramatic change in the global industry and how airlines have responded to the internationalisation of the economy, developing benefits to all concerned, fulfilling the interests of the airline, airport, stakeholders, consumers and the local business region in the process.
"Emirates arrived at Sea-Tac in 2012 and was almost immediately successful; it up-gauged that aircraft not long after, added a second daily rotation and maintains larger aircraft on those services. Its loads are certainly good and as far as we can tell its yields are too," said Reis.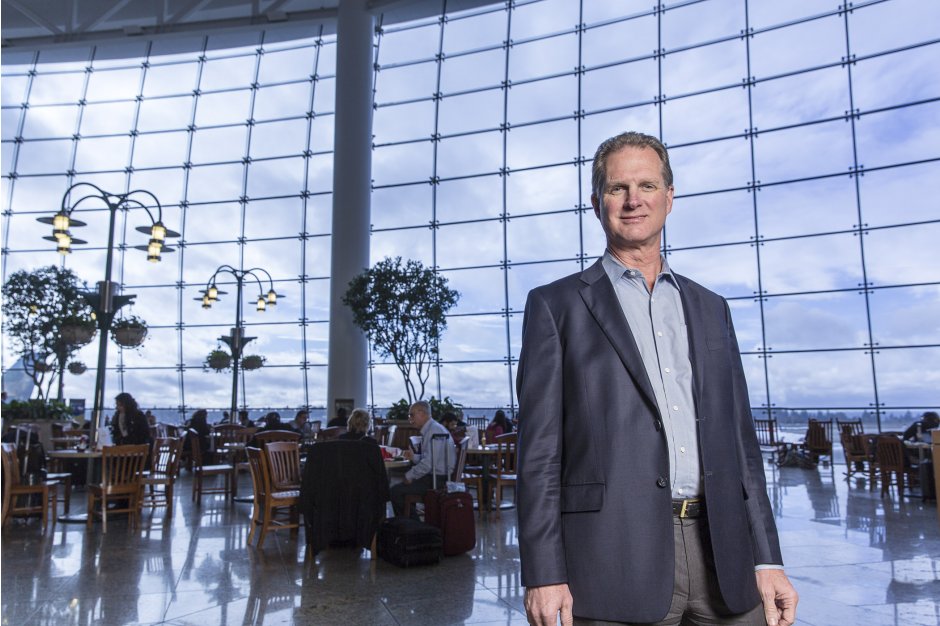 "A visit into the terminal to see the profile of the inward and outward flows on the Emirates service is dramatically tilted to India and South Asia and that is very reflective of the growth of our high-technology industry in Seattle, and of course across the wider USA," he added.
It was announced earlier this month that the executive will be succeeded at Sea-Tac by Lance Lyttle who will join the Port of Seattle from January 26, 2016, as a member of the executive team reporting directly to Chief Executive Officer, Ted J Fick. Lyttle brings with him a breadth of experience and depth of knowledge of airport operations, having worked previusly in both Atlanta and Houston where he led multi-year strategic development efforts. He is currently Chief Operating Officer for Houston's three airport system.
Reis acknowledged it will be a "strange feeling" when he leaves his role in early February, but an external position with the Advisory Committee of Huxley College of the Environment of Western Washington University will keep him busy in the short-term. In recent years, he has mixed his aviation career with positions on the boards of directors of Visit Seattle, the Woodland Park Zoo and Aviation High School of the Highline School District and his wealth of experience is sure to open new doors.
But, what is for sure is that he leaves a lasting legacy for Sea-Tac and the city of Seattle in the strong position as a hub for two airlines which are showing no immediate signs of slowing their growth. This has placed a growing importance on the city within the aviation system and one of the biggest success stories in the modern US market, helping to elevate Seattle to among the best performing urban areas across the globe for economic development.