Dutch national carrier, KLM is to resume scheduled air links into the Spanish city of Valencia next spring after an almost 25 year absence. The airline has also confirmed the resumption of flights from Amsterdam to Dresden in Germany and Southampton in the UK during summer 2016, as well as two brand new routes to Genoa in Italy and Inverness in Scotland, UK, as part of an expanded short-haul programme.
KLM will introduce a daily service to Valencia from its Amsterdam Schiphol hub, its first flights on the city pair since May 1993. These will initially operate on a twice weekly schedule from April 23, 2016 but will revert to a daily operation from May 16, 2016. The route will be flown using mainline Boeing 737-800 equipment.
Valencia, the third largest city in Spain after Madrid and Barcelona, believes it is an ideal year-round destination for the world's airlines and is taking a presence at leading aviation and tourism events such as our own Routes Europe and World Routes forums to highlight what it has to offer.
"We are pleased with this growth and are planning right now the marketing activities to support all our airline partners. We have confirmed our attendance at Routes Europe and World Routes where we will work on some good business opportunities: Scandinavia, Poland or New York are some our goals for 2017. Cities like Naples, Edinburgh or Hamburg as well,"

Miguel Angel Perez
Aviation Manager, Valencia Tourism
Discussions with the airline have taken place with the airport's air service development team in conjunction with Valencia Tourism during recent event, Miguel Angel Perez, aviation manager, Valencia Tourism, told Routesonline following this week's KLM announcement, highlighting that connectivity with the Netherlands market has been one of its development strategies for the year.
"Dutch people love our city. Last October the number of Dutch tourists grew 48 per cent and during this year is growing 20 per cent, being the second best market for Valencia, after Italy. We expect to welcome over 80,000 tourists," said Perez.
This has seen the destination working closely with KLM's low-cost business Transavia and alongside its Dutch activities with the carrier has been rewarded in recent weeks with new flights for 2016 from its French business from Lyon (twice weekly) and a new four times weekly service from its new Munich base.
With these new routes Air France-KLM and its SkyTeam alliance will boost its departure capacity from Valencia to near 600,000 one-way seats in 2016, giving it a dominating 21.7 per cent share of annual capacity. This compares with the around 400,000 seats offered by the Star Alliance and Oneworld groupings.
"This year has been one to remember for Valencia," said Perez. "For the full calendar year we have had nearly 110,000 new international seats and this winter season alone have 15 new routes, including a major hub link into London Gatwick with British Airways."
"These new Routes have helped to fill up the city for the recent MotoGP Grand Prix and the Marathon in November (over 4,000 foreign runners came this year) and they will also help us during our main cultural event of the year: the Fallas Festival which takes place in the middle March," he added.
Based upon already published schedules, Valencia will see an additional 300,000 new international seats during 2016, with around a third of these being into Germany thanks to the Transavia Munich link, new Ryanair routes to Berlin and Cologne and increased capacity on an existing link to Stuttgart. There will also be around 85,000 new seats to the UK due to British Airways and easyJet as well as growth into other markets.
Further announcements are anticipated for summer 2016 and Vueling has already outlined additional capacity from Valencia as it grows its network by a half from eight to 12 routes from the city.
"We are pleased with this growth and are planning right now the marketing activities to support all our airline partners. We have confirmed our attendance at Routes Europe and World Routes where we will work on some good business opportunities: Scandinavia, Poland or New York are some our goals for 2017. Cities like Naples, Edinburgh or Hamburg as well," said Perez.
After the New Year we will also begin our campaign to win the Destination Marketing Award at Routes Europe in Krakow and to go on for the overall Routes Marketing Award in Chengdu later next year," he added.
Over the ten year period between 2003 and 2013, the city of Valencia witnessed an 85 per cent increase in overnight stays and a 72 per cent increase in the number of visitors, following a positive trend year after year, largely thanks to international tourism, which makes up 60 per cent of the demand. It was recently ranked as one of the 'Top 10 Destinations on the Rise' in Europe by TripAdvisor.
A major part of Valencia's success with its air service development strategy is the co-operation that Valencia Tourism seeks between airports and destination stakeholders at the opposite ends of its planned routes.
When approaching airlines it is very important for Valencia Tourism to have full co-operation with our airport operator AENA, and also other airports and even Tourism Boards to develop good city pair opportunities and sell the value of connectivity," said Perez. "As a Tourism Board we are innovating, supporting airlines 360º with our 'Fly Valencia' programme, even promoting other cities within our own catchment area to stimulate outbound travel."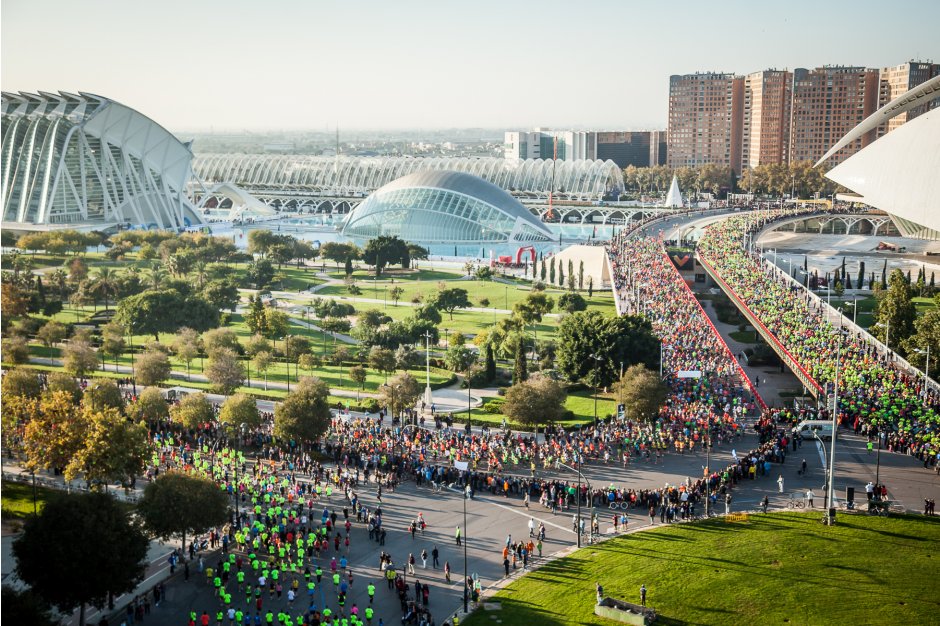 Alongside Valencia, KLM will also introduce its flights into Genoa from April with a daily service from Amsterdam starting from April 22, 2016 using an Embraer E190. It will return to Dresden with a daily Fokker 70 service from Amsterdam from May 16, 2016, the first time it has served the German city with its own aircraft since March 1991, while its flights between Amsterdam and Southampton will return for the first time since November 1997 with a 12 weekly (reducing to daily only from July 2, 2016 to August 28, 2016) Fokker 70 link also from May 16, 2016. The daily Amsterdam – Inverness route will come online from May 17, 2016 and will also be flown using a Fokker 70.
These routes will not only support the obvious local demand in and out of Amsterdam and the wider Dutch market but also provide numerous new connection opportunities via Schiphol Airport across Europe and into intercontinental markets. "The new destinations are relevant to our hub and to our position in the local markets," said Pieter Elbers, President and Chief Executive Officer, KLM.
"Customers from all over Europe fly KLM to our hub in Amsterdam to connect with flights to our destinations around the world. We aim to develop our European network so that we can offer more direct flights to and from Amsterdam and more and better connections via Schiphol. These routes will give European travellers more options to explore the world," he added.
Alongside the new routes, KLM is also boosting services into a number of existing European markets. It is adding a fourth weekday service from Amsterdam to Leeds Bradford Airport for summer 2016, providing an extra 25,800 seats into the UK market. The new flight will debut from May 16, 2016 and follows strong passenger growth and record load factors on the route.
It is also adding a second daily flight between Amsterdam and Krakow, the host of next year's Routes Europe forum. The new night-time departure from Amsterdam and morning hours schedule from Krakow will commence from February 15, 2016 and will be operated using a Fokker 70 through to March 26, 2016 and then subsequently an Embraer E190.
Elsewhere, KLM will increase capacity into Zagreb, the capital of Croatia for the summer season. With effect from March 29, 2016 and through to September 4, 2016 the airline will deploy a Boeing 737-700 on the route from Amsterdam rather than the E190 of regional partner KLM cityhopper that presently serves the route.
This network expansion and development will be mainly facilitated by the arrival of additional Embraer E-Jets into the KLM cityhopper, but also with some network tweaks, including the cancellation of its twice daily Amsterdam – Cologne route from January 31, 2016.