LATAM Airlines Group, the partnership between LAN Airlines and TAM Airlines, took delivery of its first Airbus A350 XWB at a special ceremony at the manufacturer's delivery centre in Toulouse, France on December 17, 2015. In doing so, TAM will become the first airline in the Americas to operate the all-new airliner and the fourth worldwide.
The carrier will start operating the A350 XWB commercially in January 2016 between Sao Paulo and Manaus, Brazil, as part of continued training and crew familiarisation. This will be followed by operations from Sao Paulo to Miami in March and then to Madrid in April.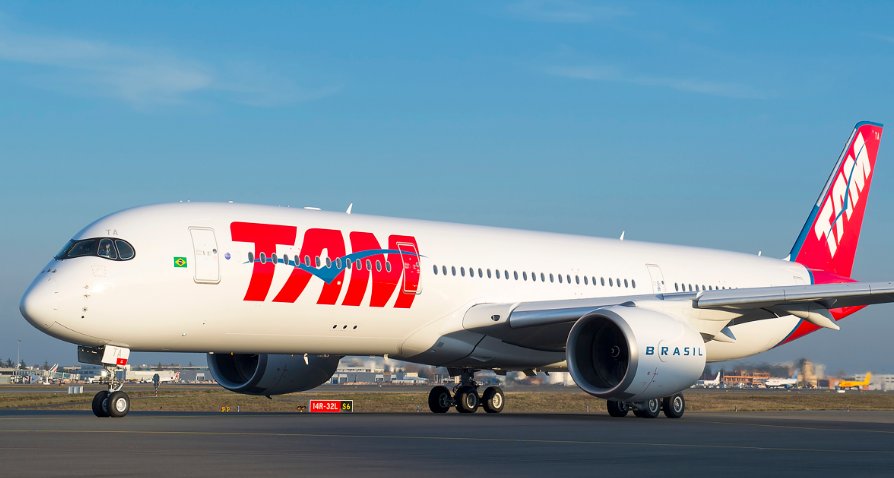 "Adding this aircraft into our fleet not only proves our commitment to maintaining one of the youngest and most modern fleets in the world, but it also strengthens our relationship with Airbus, a true partner with whom we have grown in the last decades," said Roberto Alvo, Chief Executive Officer of International & Alliances, LATAM Airlines Group.
Over the years, Airbus and TAM have grown together to become partners in building today's dynamic aviation market in the region. In 1998, TAM became an Airbus operator with the A330-200. Together, LAN & TAM have ordered nearly 380 Airbus aircraft with more than 250 Airbus aircraft in operation. Today, LATAM is the biggest Airbus customer in the Southern Hemisphere and one of the top 10 Airbus customers worldwide.
The airline has configured the type in a premium two-class layout, with 348 seats, comprising space for 30 Premium Business Class and 318 Economy passengers. LATAM has ordered a total of 27 A350 XWB aircraft for the Group with deliveries continuing beyond 2020.
"The A350 XWB brings us the best of both worlds, complementing our existing eco-efficient fleet and the best in aviation technology to ensure even greater levels of comfort for our passengers," said Claudia Sender, Chief Executive Officer,TAM Airlines.
Airbus has delivered 13 A350 XWBs to four customers in four continents during this year. The manufacturer has recorded a total of 775 firm orders from 41 customers worldwide.