Ahead of this year's Routes Americas forum, Routesonline is providing a snapshot on the leading airlines and airports and most used aircraft types across the region. Here we look closely at the airlines serving South America and highlight the region's top performers.
The data is all supplied by OAG Aviation using its OAG Schedules Analyser tool.
The guidance this past week that Brazil's economy is now forecasted to contract by 2.95 per cent this year (versus the 2.81 per cent rate previously expected by economists) will certainly impact on airline activities across South America. The nation has the seventh largest economy by nominal GDP in the world, and the seventh largest by purchasing power parity.
The last time Brazil had back-to-back years of recession was 1930 and 1931, according to data from national economic research institute IPEA, and last year's estimate of a 3.71 per cent contraction will make this its deepest recession since records began in the early 1900s as economic activity and confidence sink amid a political crisis.
Brazilian airlines dominate air travel within and from South America and schedule data for 2015 has the nation's airlines holding the top three positions by available capacity within and from South America during the last calendar year.
Gol Transportes Aereos leads the way with an 19.7 per cent share despite a small 2.3 per cent fall in network capacity in the region, followed by TAM Airlines with a 16.8 per cent share and a 2.4 per cent year-on-year capacity decline versus 2014 and then Azul Airlines with a 10.6 per cent share and growth of 3.3 per cent compared to the previous year.
The LATAM Group, formed from the amalgamation of TAM Airlines and LAN Airlines, holds a strong position in the region with its different units accounting for five of the top ten operators in the region by capacity in 2015. These together had a 27.6 per cent share of the total capacity within and from South America.
However, it is another of the region's big brands that leads the way in terms of growth over the last year. Avianca, which itself has played an important role in consolidation in South American skies, has seen the largest rise in network capacity among the ten largest carriers in the region with its Avianca Brasil (formerly Ocean Air) business growing 23.0 per cent between 2014 and 2015, increasing its share of capacity to 3.9 per cent.
Despite Brazil's economic woes, only three of the top ten airlines in this market reported declines in capacity in this region between 2014 and 2015. Alongside the previously mentioned Gol Transportes Aereos and TAM Airlines, LAN express was the only carrier to reduce its South American network capacity with a tiny 0.1 per cent decline in 2015 a successive year of capacity reductions. Outside of the top ten and Argentina's Austral and Bolivia's Boliviana de Aviacion showed the largest rise in year-on-year capacity with growth of 46.6 per cent and 29.3 per cent, respectively.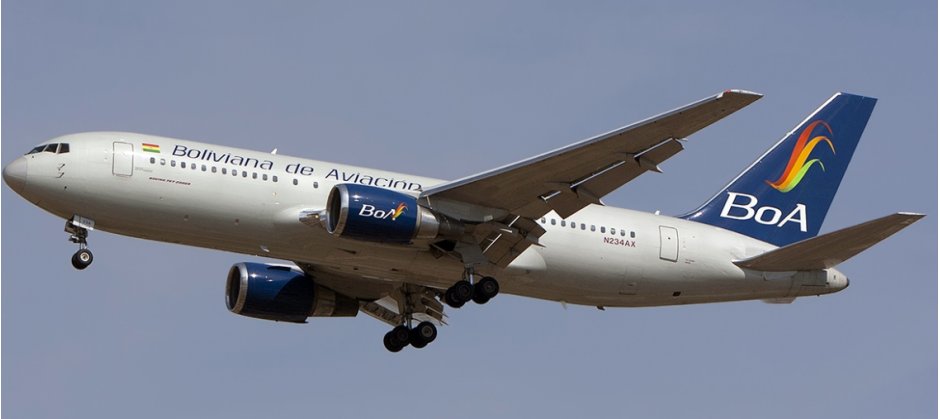 Looking at capacity data in the region over the latest decade, it is Boliviana de Aviacion that has grown capacity by the biggest margin with capacity up 628.3 per cent from 2010, an average annual rate of 125.7 per cent. Significant growth during this timescale was also recorded by Azul Airlines (up 436.3 per cent) as it has grown in just six years of operations to become the region's third largest operator by capacity.
Double-digit average annual rates of capacity growth within and from South America have also been recorded by Avianca Brasil (up 38.8 per cent), Avianca (up 22.7 per cent), Copa Airlines (up 19.1 per cent), TACA Peru (up 15.0 per cent), Conviasa (up 13.7 per cent), TAME Linea Aerea Del Ecuador (up 12.3 per cent) and Sky Airline (up 11.9 per cent) between 2010 and 2015.
Scheduled Air Capacity From South America (2006 - 2015)
Our analysis of published schedules for the past ten years shows that air capacity within and from South America has risen from 148,407,774 available seats in 2006 to 265,525,795 available seats in 2015.
This represents a growth of 78.9 per cent across the period, an average annual increase of 8.8 per cent. In the past year capacity increased 2.3 per cent.
The data shows a faster rate of growth between 2009 and 2011, although a positive rate of year-on-year annual growth has been recorded across the full ten year period.
Top Ten Airlines in South America (2015)