UK leisure carrier Jet2.com will introduce a second route to this year's Routes Europe host city of Kraków this week after the success of its current Newcastle – Kraków service that has been in operation since March 2011. The twice weekly flight from its Manchester base starts from April 28, 2016 and will initially be operated using a Boeing 737-300.
The airline took time away from its busy Routes Europe meeting schedule to join senior officials from Kraków Airport to help promote the event on the second day of the air service development forum.
"We are delighted to expand our offering into Poland and in particular the beautiful city of Kraków," David Neill, head of planning, Jet2.com. "It has been lovely in the week ahead of this launch to see the city first-hand during the Routes Europe programme and experience why Kraków is growing in popularity as a destination. I have been very impressed."
Jet2.com announced the growth into Poland's second largest city in June last year alongside flights to Naples in Italy and Girona on the Costa Brava in what is its largest programme from Manchester. The airline will directly compete with low-cost carrier Ryanair on the route.
"With our tour operator business Jet2holidays we are also able to offer our own holiday and city break packages on the route so are prepared to compete with others in this market," said Neill, highlighting that he expects a 50/50 split between package and seat-only sales.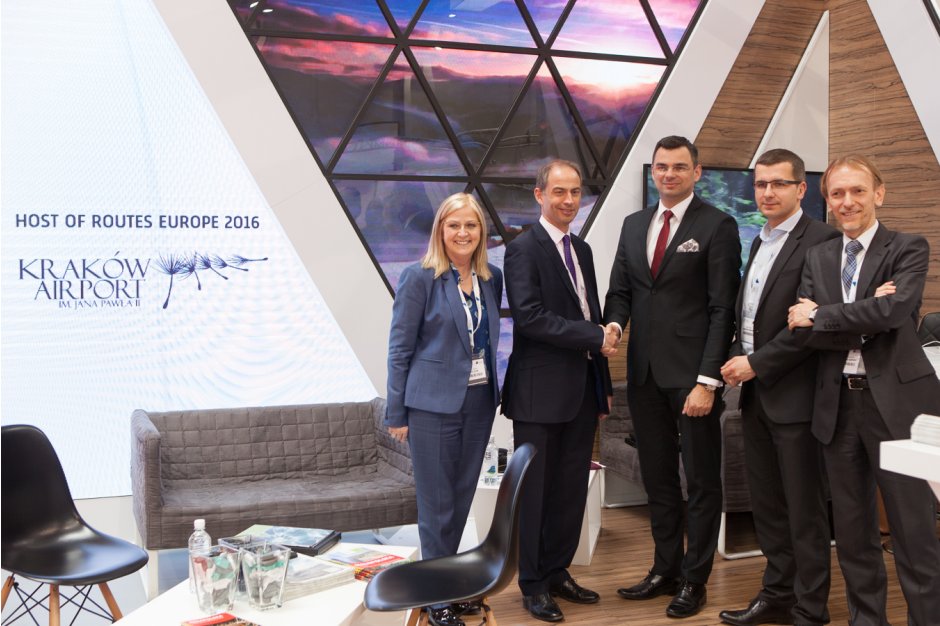 This second route into Kraków may lead to additional future capacity into the Polish city either through increased frequencies or even new links from Jet2.com's other UK bases. The carrier currently has seven bases in the UK comprising Belfast International, East Midlands, Edinburgh, Glasgow, Leeds Bradford, Manchester and Newcastle. It previously served Kraków from Leeds Bradford but ended that route in October 2009.
"We have previously seen our routes into cities with similar demographics and travel patterns such as Budapest and Prague develop," said Neill. "We are actively looking to join the dots on our network."
In the week ahead of Routes Europe, Jet2.com became the latest carrier to join the developing Airlines for Europe industry body, which in a very short time has established itself among the leading associations representing the interests of European airlines.
"We are pleased to be adding Jet2.com's support to the existing members, as we tackle the challenges of disproportionate increases in aviation taxes and the high levels of disruption, to both airlines and passengers, as a direct result of Air Traffic Control strikes", said Steve Heapy, chief executive officer, Jet2.com.