An open skies arrangement is unlikely to be introduced in Africa until governments on the continent see their airlines as businesses, not personal play things.
Speaking at the Routes Africa Strategy Summit in Tenerife, Raphael Kuuchi, the vice president of Africa at the International Air Transport Association (IATA) said the failure of countries to accept the need for liberalisation was endemic across the continent.
He argued that only by allowing airlines to succeed or fail according to their commercial abilities could governments understand and accept the need for open skies arrangements.
Kuuchi said: "We have room for all possible airline models in Africa and we have room for national carriers such as Ethiopian Airlines which is profitable… for the last 20 years. But you need to allow them to work as individual business entities without government interference."
"If governments want to have an airline they have to set them up as a business, not as an opportunity for free travel for government appointees and people in high places," he added.
He also argued that there was plenty of room in the African market for low cost carriers (LCCs) which would stimulate new demand as opposed to taking business away from existing carriers. "There's room for everybody in a liberalised market," Kuuchi added.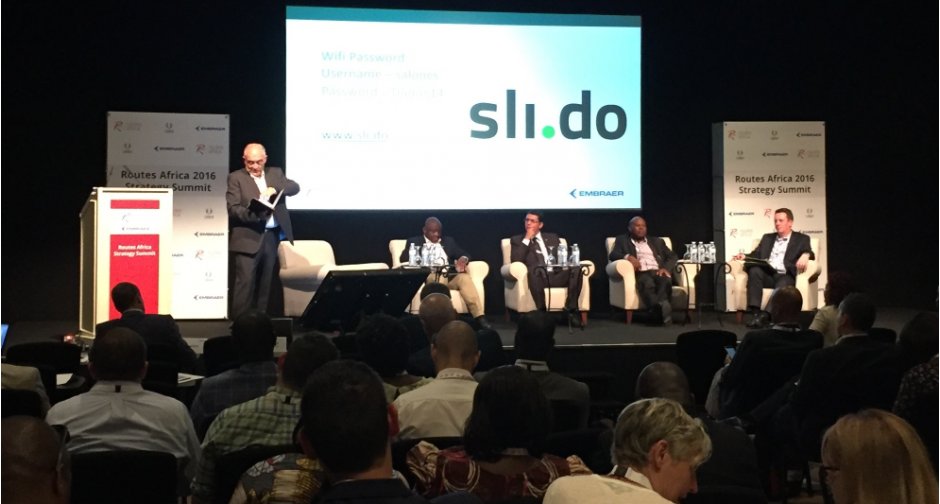 Kuuchi also said that while African governments are keen to protect their national carriers from competition from their immediate neighbours, carriers from outside of Africa are at the mercy of far fewer barriers.
"Other airlines from around the world can come in and fill the void. We need African airlines to get together locally," he explained. "We've seen the African union is making positive (noises) but we need the interest to glue it together and the right leadership to get it together."
African Airlines Association (AFRAA) secretary general Elijah Chingosho said the decision in 2014 by 12 African countries, including Algeria, Ghana, Nigeria and Kenya, to start liberalising skies between them had paid off and showed it could work. He added: "I've seen more desire than I have ever seen before to see Africa opening up (its skies)."
ACI Africa secretary general Ali Tounsi added the countries most likely to open up their skies to other carriers were the ones with the most confidence in their airlines to survive the new competition. He said: "If they have a very strong carrier they will liberalise the skies but if not they want to protect the company. This is partly out of survival."
Tounsi also argued that if an airline was in a position to survive, it would thrive from open skies, citing the example of Morocco where a decision by the government to join Europe's open skies policy saw traffic to the country grow by 160%. "Maybe open skies can destroy the company but here it cannot," Tounsi said. "They (the airlines) become stronger in their own markets," he said.
"Open skies also benefits airports. If you don't have the traffic you cannot expand," he added.
ASM managing director David Stroud added with as many as 31 million international passengers flying into Africa last year, the aviation market remained very valuable. But he urged the panel to consider how any future liberalisation could be implemented without damaging a thriving market.
Stroud said: "I wonder if the open skies view of the world we've seen in Europe is the right model we're looking for of if some other liberalisation is required. How do we get all of that [commercial positivity] rather than [countries] just protecting their own airlines?"