African airlines are too small to survive alone and need to work together more if they are to continue doing business in an increasingly global world. In fact it was suggested that unless a small airline could evolve, grow, and develop partnerships with others, it would simply fail.
Speaking at the Routes Africa Strategy Summit in Tenerife, ASM managing director David Stroud said African airlines had a market share of between 2 percent to 3 percent of the global market, despite having 16 percent of the population. And with only 3 percent of aircraft orders scheduled for the next 20 years going to the continent's airlines, he added Africa simply won't be big enough to compete with the rest of the world.
Stroud said: "Africa can be whatever it wants to be. If it is really going to grow in 20 years time it should be (aiming to be) 10 percent to 15 percent of the market."
Raphael Kuuchi, the vice president of Africa Iata, agreed size was an issue when it came to African airlines. He added: "To have very strong and affordable airlines they need to work together, small is not beautiful."
Meanwhile, African Airlines Association (AFRAA) secretary general Elijah Chingosho said he believed the UK's vote last week to leave the European Union (EU) could prompt other countries including Denmark and Greece to do so to.
But he argued that Africa was unlikely to take advantage of any commercial opportunities, adding: "There's a lot of transition in Europe but I don't think it is good for anyone. Why should Africa work together when Europe is falling apart?"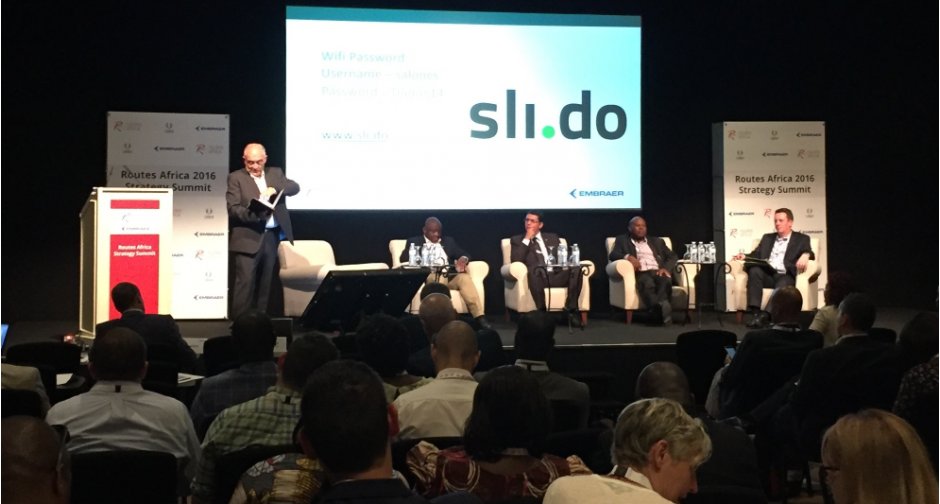 Kuuchi agreed that the continent was ill-placed to take any advantages from the current chaos engulfing Europe. He added: "Africa has not position itself to take advantage in event of a break up of the EU. As a continent I don't think it will benefit."
Elsewhere, Kuuchi also argued that the African continent needs one single regulatory body in order to drive up standards everywhere to the benefit of all. "If we do this it will drive up safety standards everywhere," he said. "We have a lot of airlines flying around with very bad safety records and when they get involved in an accident they affect us all. We really need the governments to start taking aviation safety properly."
ACI Africa secretary general Ali Tounsi said this should also be extended to airports of which just over a quarter have full safety certification. He added: "It is not any one nation, it is together. We need the power of the African Uniuon (to help drive this)."
He also argued that visa processing needed to be simplified to further drive aviation growth. Currently he said some companies can take between 20 and 30 days to grant one. Chingosho added that Africa needed better systems to record and store accurate data for the benefit of aviation route development. However, ASM managing director David Stroud, said: "There's not one perfect data set, we need sharing of data between countries to prove route cases."