Not content with its increasing investment in the International Airline Group (IAG), parent of European carriers Aer Lingus, British Airways, Iberia, Iberia Express and Vueling, Qatar Airways has this week agreed to acquire shares in Latin America's largest operator LATAM Airlines as well as concluding a long-rumoured deal with Italy's Meridiana fly.
Qatar Airways never misses the opportunity to make a major announcement at any trade show that it attends. However, this is normally through major fleet orders at the big airshows and network expansion at business events.
At Farnborough it surprised everyone with its commitment to acquire up to 10 percent of LATAM Airlines Group's total shares through a capital increase. The group, also a member of the oneworld global airline alliance, was formed in 2012 from the merger of Brazil's TAM Airlines and Chile's LAN Airlines and the amalgamation of subsidiary carriers across Argentina, Colombia, Ecuador, Paraguay and Peru.
"LATAM represents an exciting opportunity to invest and support the development of our long-term relationship. As a leading airline in Latin America, and key member of oneworld, this investment provides potential opportunities for Qatar Airways' global network, alongside our successful investment in IAG," said Akbar Al Baker, group chief executive, Qatar Airways.
The proposed capital increase will see LATAM hold an extraordinary shareholders meeting no later than September 2, 2016 to propose a capital increase to the amount of $613 million through the issuance of new shares at a price of $10 per share.
"This investment recognises LATAM's achievements and supports our project for the future. In addition to strengthening our financial position, it will allow us to explore new opportunities for connectivity with Asia and the Middle East, as well as other potential areas of cooperation," said Enrique Cueto, chief executive officer, LATAM Airlines Group.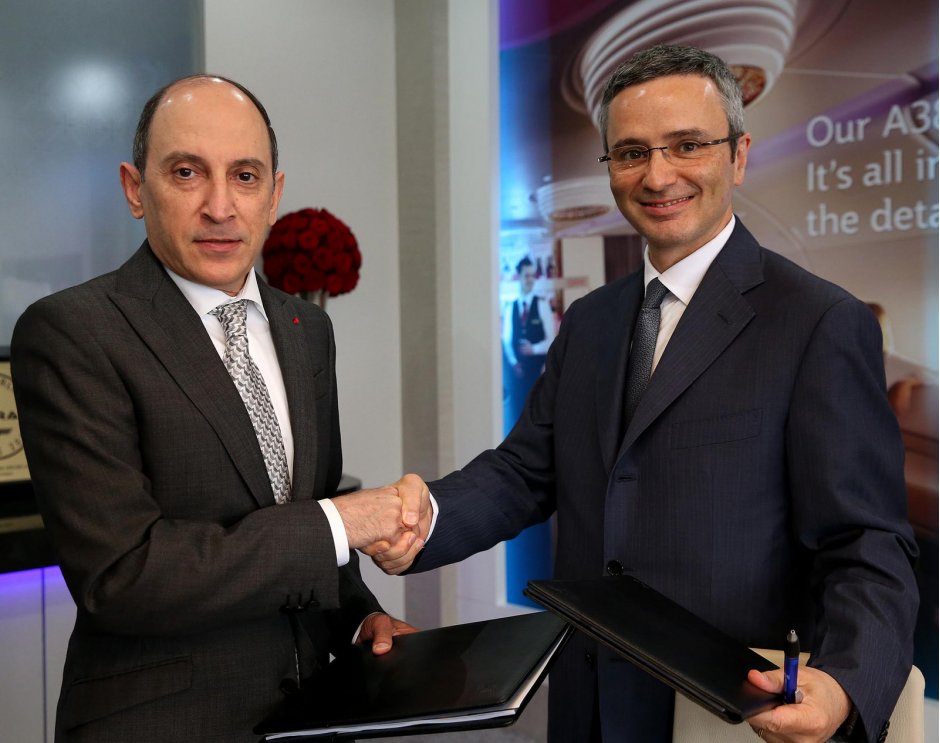 After final discussions during the Farnborough International Airshow this week, Qatar Airways confirms it has also signed a contribution and shareholders agreement with Alisarda, the parent company of Meridiana fly. Under the agreement it will purchase 49 percent of the airline's shares, subject to the fulfilment of certain conditions, before the closing which is planned for early October.
"This agreement sets the path to progress our work towards a strong resolution that benefits both the staff and passengers who travel with Meridiana fly," said Al Baker.
Meridiana fly is the second largest carrier in Italy, with an extensive national and European network, which connects the main Italian airports with Sardinia and provides connectivity with hubs in Europe as well as in the US and Africa. The deal means Italy's number one and two carriers are now under partial control of Gulf carriers with United Arab Emirates (UAE) national carrier Etihad Airways having already invested heavily in the recent rejuvenation of Alitalia.