Detroit's Metropolitan Airport is set to secure another direct long-haul link to Europe with the suggestion that Transatlantic partners Delta Air Lines and Virgin Atlantic remain poised to launch a joint seasonal service to Manchester from summer 2017. The new flight is expected to commence from May 2017 and will be operated five times weekly using one of Delta's Boeing 767-300ER.
The new route, which subject to final approvals is expected to be formally announced towards the end of the third quarter 2016, continues the growth of the Delta – Virgin Atlantic cooperation across the Atlantic and follows already announced plans to modify their networks for next summer. As part of a number of route switches, this will see Delta replace Virgin Atlantic's current single daily flight on the Detroit – London Heathrow route with a second of its own branded rotations from March 26, 2017.
The airlines were expected to make an announcement and open reservations for the Detroit - Manchester this month although it is understood that the final go-ahead has been delayed until the impact of the Brexit referendum result and the UK's departure from the European Union will have on demand is better understood.
If launched Manchester will be the seventh European destination to be served by Delta from its Detroit hub and the likely route follows the successful introduction of the first flights between Detroit and Munich by the carrier this summer. Delta also provides non-stop services between Detroit and Amsterdam, Frankfurt, Paris and Rome (seasonal), with Air France (Paris CDG) and Lufthansa (Frankfurt) providing the only other direct offering to/from Europe.
Estimated traffic data from Sabre AirVision Market Intelligence shows that Origin & Destination passengers between Detroit Metropolitan Airport and Manchester Airport have grown by over a third across the last three years from 37.6 Passengers Per-Day Each-Way (PPDEW) in 2013 to 51.2 last year, while retaining a strong yield of around $950. Preliminary figures for the first six months of this year show a 10.6 percent growth in demand versus the same period in 2015.
The data suggests that Delta and Virgin Atlantic already account for an estimated 51.8 percent share of this indirect traffic, although there are also flows via other US majors and European flag carriers. Interestingly, the majority of the traffic flow is currently via Amsterdam Schiphol Airport in the Netherlands (37.2 percent) then via Delta and Virgin's own equipment links via Atlanta (12.9 percent).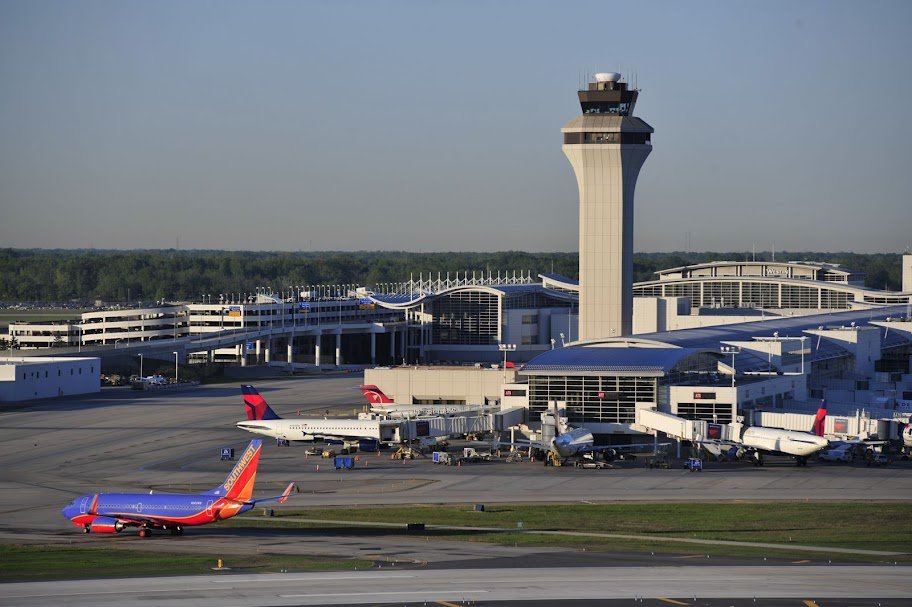 Network growth across both its domestic and international markets has helped boost traffic at Detroit Metropolitan Airport during the first half of this year. Latest data from the airport operator shows an additional 817,000 passengers were handled over the first six months of the year versus the same period in 2015, a rise of 5.1 percent. This brings total traffic to 16.8 million passengers for the period, according to the airport's Department of Financial Planning and Analysis.
"The airlines continue to add routes to Detroit's Metropolitan Airport, which in many cases has led to lower fares, plus the local economy is thriving," said Thomas Naughton, chief executive officer, Wayne County Airport Authority. "This is an ideal combination resulting in more travellers and a boost to our region."
While total passenger traffic climbs, origin and destination (O&D) traffic figures are on track to set an all-time annual record, airport officials report. So far this year, O&D traffic has jumped 4.2 percent over the prior year and monthly records were set in March as well as May.
"The upward trend really shows how much Detroit has bounced back and that's something I think the airlines are starting to believe as we tell them our story in the pursuit of even more service," said Airport Authority Joe Cambron, director of air service development, Wayne County Airport Authority. "We've had 45 meetings with airline route planners so far this year and this is the kind of data that gets them more interested."
A successful air service development strategy has introduced numerous new routes at Detroit's McNamara and North terminals in recent years. In 2014, JetBlue Airways and Alaska Airlines began flights into Detroit's Metropolitan Airport, followed by Virgin Atlantic in 2015.
This year, alongside the new Delta transatlantic link to Munich, Alaska Airlines has doubled service to Seattle for the summer, Frontier Airlines has added seasonal Ft. Myers and ongoing Phoenix routes, and Spirit Airlines has added non-stop service to Baltimore and Philadelphia. Southwest Airlines has also recently announced it will resume its weekend Orlando service in early 2017.
"We're proud of the growth at Detroit Metropolitan Airport and we'll continue working hard in an effort to continue this positive momentum," added Naughton, who revealed last month that he will step down and retire from his position as airport authority boss upon the expiration of his contract at the end of September 2016.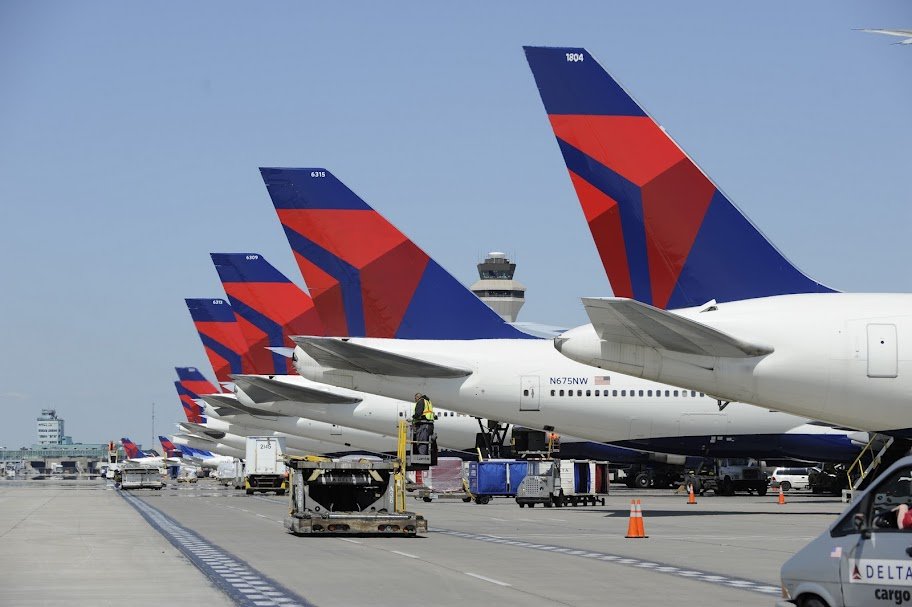 Schedule data from intelligence provider OAG shows that departure capacity from Detroit's Metropolitan Airport is set to grow by 4.7 percent this year, based on published schedules and will reach their highest annual level since 2008. The airport has been hit harder than many by the consolidation of the US majors and in particular the amalgamation of Delta and Northwest Airlines in the 2000s.
Delta acquired control of Northwest's hub operation in Detroit when they completed their merger at the end of 2009 and it now accounts for a 73.5 percent share of the departure capacity. Low-cost carrier Spirit Airlines is the second largest operator at Detroit Metropolitan with its share of capacity rising from 6.8 percent last year to 7.7 percent this year, while a significantly expanded offering of over one million annual departure seats sees American Airlines grow its presence to 6.6 percent.