Malaysia Airlines takes steps to recovery
From the outside little appears to have changed, however over the past 18 months Malaysia Airlines has been completely re-born as a business, and is now planning a growth trajectory across southeast Asia under the stewardship of former Ryanair executive, Peter Bellew.
As one of the first customers for the Airbus A380 Super Jumbo it is a bold decision to cut the iconic airliner from its fleet, but such a move highlights the new commercial vision of Malaysia Airlines and the re-birth of the famous Asian flag carrier on the international stage. For the embattled airline big many no longer be beautiful, at least in aircraft size after it also recently retired the Boeing 777, as it attempts to become a leader across its home region and capture and ride the air traffic boom across Asia.
A recent commitment for up to 50 Boeing 737MAX airliners is a clear sign of the airline's future strategy. These aircraft will arrive from 2019 and will enable the carrier to operate more competitively and efficiently against rivals. The deal comprises a firm order for 25 MAX-8s and options for up to 25 MAX-8s or MAX-9s and will be used not only to replace older equipment on short-haul routes but to grow the airline's network.
Its recently appointed chief executive officer, Peter Bellew, describes the deal as "a game-changer" for Malaysia Airlines providing it with "much lower costs and greater efficiency" to develop its network and return to profitability. "This new aircraft order will set the stage for our continued recovery and success into the next decade," he says.
The additional range of the new generation airliner means that Malaysia Airlines will also be able to utilise the equipment on many longer routes of up to six or seven hours, opening a significant number of new city pair options out of Kuala Lumpur and other parts of Malaysia that are not commercially sustainable for widebodied equipment.
Markets such as Australia, India and Pakistan are attractive to Malaysia Airlines, however, like many others across the region, one stands out more than others… China. Bellew, says the carrier has barely scratched the surface in a market that offers so much potential. "Our planes are almost full [to China]. With three, four, five more aircraft, we will be able to make money even next week."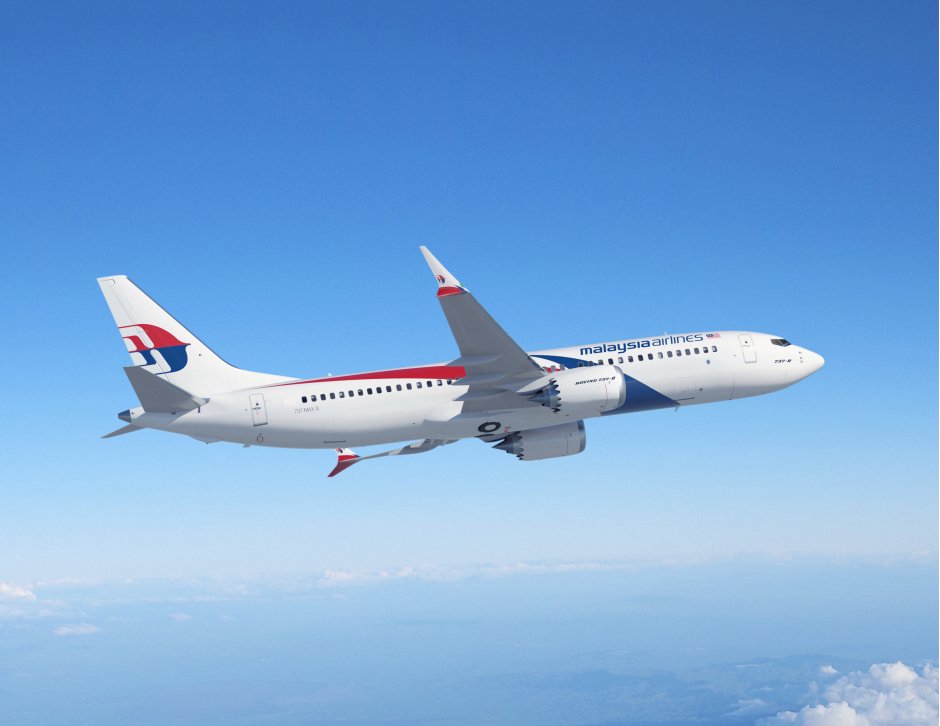 Malaysia Airlines suffered a massive blow to its brand after flight MH370, which was carrying 239 passengers and crew, disappeared in March 2014. In July 2014, another flight, MH17, was shot down over eastern Ukraine, killing all 298 people aboard. The writing had been on the wall for the old Malaysia Airlines long before these atrocities, but they provided the impetus for a bold restructuring by the state-run airline's sole shareholder, Khazanah Nasional Berhad and a new commercial outlook.
In May 2015 an administrator was appointed to facilitate the transfer of selected assets and liabilities from the existing Malaysian Airline System Berhad to a brand new company, Malaysia Airlines Berhad. The original business continued to operate through to August 31, 2015, with the new operator, effectively a start-up, taking to the air for the first time from September 1, 2015.
The transition of the business was a key component of the 12-point Malaysia Airlines Recovery Plan, which was announced in August 2014 to restructure the national carrier and set it on a path towards sustainable profitability.
Taking the lead role in this transformation was Christoph Mueller, who has built a reputation in the industry in helping oversee the restructuring of troubled airlines, most recently turning around the fortunes of Aer Lingus in the Republic of Ireland. With a vision to run the new company entirely on commercial terms he has worked to develop a modern operation without the legacy costs that had forced the old airline into debt.
However, just less than a year into his contract, Mueller resigned as group managing director and chief executive officer in March 2016 and from July 1, 2016 Peter Bellew, previously chief operating officer at the carrier, was appointed to the helm in an accelerated leadership transition, less than a year after first joining the business.
Irish national, Peter Bellew, spent ten years learning the airline sector at low-cost carrier Ryanair, where a focus on cost management helped it establish itself as one of the world's most successful airlines. Initially as deputy director of flight operations, he held positions in sales, marketing, training and recruitment before being appointed director of flight operations before joining Malaysia Airlines. He took up his role as chief operating officer in Kuala Lumpur in September 2015 and alongside group managing director and chief executive officer, Christoph Mueller, has been a key figure in the transformation of the airline.
He replaced Mueller as chief executive officer from July 1, 2016 and is responsible for continuity in the execution of the Malaysia Airlines' turnaround plan and further progress of the overall restructuring effort, as set out by state-controlled shareholder Khazanah Nasional Berhad in its 12-point MAS Recovery Plan.
Despite the transition at the top, the turnaround of the airline remains on-track, says Bellew, who is confident the airline will be profitable by 2018 and could be listed on Bursa Malaysia as early as spring 2019. A man that understands the importance of managing costs from his Ryanair days says these are now "under control" and the focus is now "to boost revenues". The net profit recorded by the carrier in the first quarter of this year would seem to confirm this.
Prior to exceptional items, the first quarter was marginally profitable for the airline at the operating level, driven by favourable fuel prices and market conditions, coupled with operational improvements and a particularly strong performance in February. The performance gives a strong indication that the turnaround initiatives are delivering positive results.
While its new short-haul fleet will play a key role in this strategy, and a new agreement with Emirates Airline and increasing partnerships with oneworld alliance partners will maximise connectivity, widebodied equipment will remain part of the Malaysia Airlines fleet. After the last of its 777s left in January 2016, it is left with a fleet of 13 A330-300s and six A380s.
The Super Jumbos are earmarked for retirement from 2018 when all six of its new A350-900s are due to have been delivered on leases from Air Lease Corporation (the first aircraft is due in 2017). The A350s will directly replace the A380 on its only remaining scheduled route – Kuala Lumpur – London Heathrow – as well as to serve some stronger medium-haul markets in Asia and into Australasia.
As part of its restructuring, the airline has suspended non-stop services to Amsterdam, Paris and Dubai, and is using its new codeshare partnership with Dubai-based Emirates Airline to connect its passengers to destinations in Europe, Africa and the United States. Other destination closures over the past couple of years have included Brisbane, Australia; Kunming, China; Frankfurt, Germany; Cochin, India; Male, Maldives; Krabi, Thailand; and Istanbul, Turkey.
After a period of significant change, Malaysia Airlines is set a period of stability to enable it to focus on its service offer and enhancing the customer experience. A new Business Class offering is being installed on its A330 fleet while a Premium Economy offering is also being rolled-out on the type and from the end of the year also on the A380. A more flexible pricing policy will also help boost loads while better matching capacity to demand will help to keep robust yields.
This focus will help support a return to network growth and Bellew confirms that "new routes from various Malaysian airports to new unserved Asean destinations" are under discussion. "The goal will be to fly customers safely to places they want to go with great value fares and superior service on clean modern aircraft. We will stop doing things that lose money," he adds.
While most of the hard work may now seem to have been done, the Irishman warns the airline can't be complacent in what is a competitive environment. "Long term booking prospects vary. While demands still run strong in northern Asia, performance is relatively weak in Southeast Asia and Australia due to oversupply," he says.
But, he remains confident. "We will fix it. I am sure it will be a road with many interesting turns," he says. "Our first quarter showed performance indicators on track with yield up 23.4%, costs down by 32.9% and our bottom line ahead of budget."
This article is modified from an original feature that appeared in...

ROUTES NEWS - ISSUE 6, 2016

PLEASE CLICK HERE to view the magazine.