Copa Airlines is to launch a low-cost operation in the Colombian market before the end of the year to enable it to better compete and turnaround losses on its operations in the country. Wingo will commence operations on December 1, 2016 as part of its Copa Colombia subsidiary operation flying a fleet of four single-class, 142-seat Boeing 737-700s on a network of 23 domestic and 47 international weekly flights across 16 cities in ten countries in South America, Central America and the Caribbean.
The start-up is a "strategic response to dynamic market opportunities and a reflection of Copa Holdings' experience and strength" according to the Panama City headquartered business, one of the strongest operators in the region. In order to distinguish itself from Copa's hub-and-spoke operation via the 'Hub of the Americas' Tocumen International Airport, Wingo will operate with its own autonomous commercial, distribution and customer service structure, albeit sitting administratively and functionally under the Copa Colombia unit and using its air operating certificate.
Wingo has been developed for travellers who prefer a simple and no-frills travel option, according to Copa Holdings chief executive officer, Pedro Heilbron. "We are proud to launch Wingo, which diversifies and expands Copa Holdings' business and operational models, allowing us to better serve a market segment where many opportunities for growth and development still exist," he said.
The point-to-point business model of the start-up will be supported with a simple organisational structure to maintain low operating costs and deliver low fares and a customised offering to consumers with ancillary charges for hold baggage, seating selection and boarding as well as food and drinks. It will be spearheaded by Catalina M Bretón, who has more than 12 years of experience in strategic planning, corporate and commercial management in the airline industry, most recently as director of international planning and commercial at JetBlue Airways.
"In addition to being a low-price business model, Wingo will deliver reliable service and operations, thanks in part to the support it will receive from the Copa family. Furthermore, Copa Holdings' economies of scale and business culture will allow Wingo to control costs better. We are confident this will be a winning formula," added Heilbron.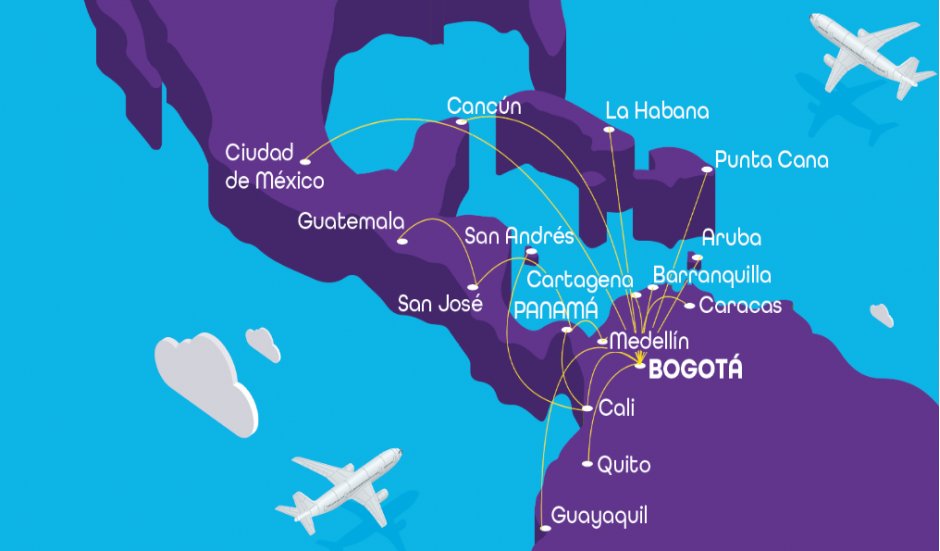 Wingo will take over the operation of Copa Colombia's four 737-700s which will be reconfigured from their current two-class arrangement into an all-Economy interior. The airline will also inherit the current operations of Copa Colombia as part of a wider network of services both within Colombia and into international markets. Its launch network from December 1, 2016 includes domestic links between Bogota and Cartagena and flights into San Andres Island from Barranquilla, Bogota, Cali and Cartagena.
Its international network will link see it offer flights from Bogota to Aruba, Caracas, Cancun, Havana, Mexico City, Punta Cana and Quito as well as complement Copa's existing operations with the debut of services into Panama's Pacifico Airport from Bogota, Cali and Medellin. It will also link Panama Pacifico with San Jose in Costa Rica and the latter with Guatemala City.
Copa Airlines entered the Colombian market in the mid-2000s after acquiring majority control of AeroRepública, which was first established back in November 1992. It was rebranded under Copa name in October 2010, but has struggled to compete against local rivals, reporting a loss of around $30 million according to reports, citing Colombia civil aviation authority data.