Irish regional carrier CityJet has reached a heads of terms agreement with Stobart Group to launch a network of up to 18 routes from London's Southend Airport. The proposed up to four aircraft operation from April 2017 will bring up to 600,000 new passengers to Essex airport and complement the existing domestic and international operations from easyJet.
The partnership could see annual traffic at London Southend grow to around 2.5 million passengers from 2018. Although details currently remain vague over CityJet's planned network, Stobart Group says discussions remain "at an early stage" and will be revealed once a formal agreement is reached between the two parties.
This could come in "the very near future" and as early as "next month", Stobart Aviation chief executive officer, Glyn Jones, confirmed to Routesonline. "We obviously want to get these flights to market as early as possible to provide a longer lead time for sales," he added.
Stobart Group has been focused on proving the commercial attractiveness of flights from London Southend Airport, and demonstrating that it is a conveniently located airport offering low-cost efficient flights. While capacity constraints in the greater London airport system dominates the news, the airport has the capacity to meet immediate growth.
"We offer an attractive proposition to the customer but also to airlines. We have something very special to the industry - spare capacity now with great accessibility into London and South East England," said Jones.
After a relatively flat year in 2016, with traffic set to match last year's 900,000 total, the potential arrival of CityJet will bring growth back to the airport. After securing an easyJet base in April 2012, the airport has found it hard to build on this initial success with only limited additional scheduled operations.
"We are always pitching to airlines the benefits of flying to London Southend," explained Jones. "This partnership we are exploring with CityJet will bring value to both parties and will allow CityJet to grow. It will obviously need strong marketing support and we will help to support that."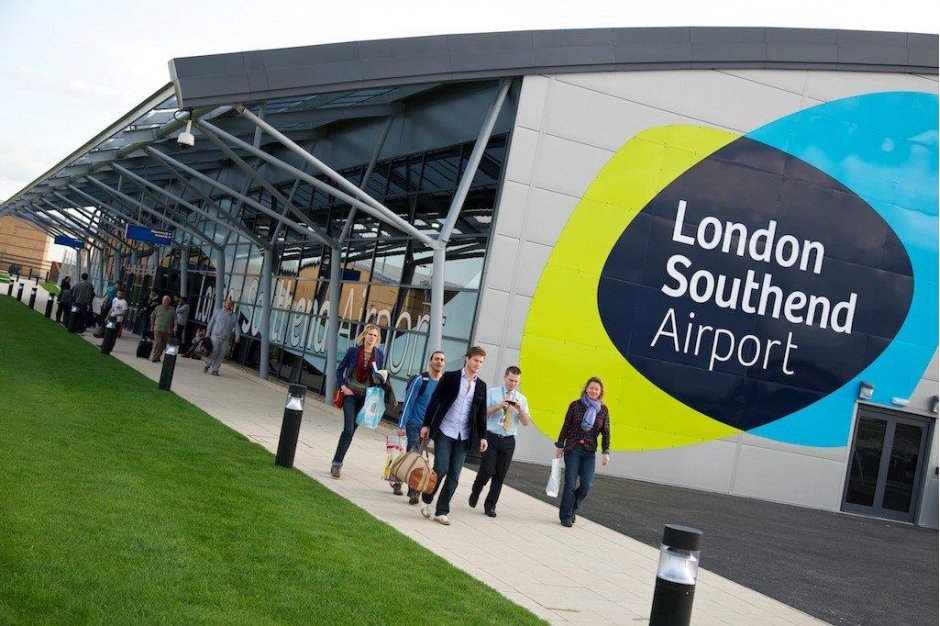 The tentative agreement suggests a network of up to 18 new destinations which will be served by a fleet of up to four aircraft. Looking at a 600,000 passenger annual growth, the CityJet fleet mix and average regional load factors this would suggest around 12 rotations per day and would suggest a low frequency operation. "We anticipate a mix of Avro RJs and Sukhoi SSJ100 Superjets to form the basis of this operation," confirmed Jones.
The potential deal will help London Southend demonstrate the viability of an expanded timetable to carriers frustrated by capacity curbs at the far bigger Heathrow, Gatwick, Stansted and Luton airports and could generate further new arrivals. "We know we can do this and the operation can help to demonstrate these routes will work," confirmed Jones.
Stobart Aviation already has strong interest in the airline sector through its shareholding in Stobart Air which operates on behalf of other airlines such as Aer Lingus and Flybe. There has been growing speculation that Stobart Air and CityJet could merge and as part of its negotiations with CityJet, Stobart Aviation confirms it is also in negotiations which could extend this relationship to a change in the ownership of Stobart Air.
Stobart Aviation officials have noted that the UK's decision to leave the European Union has had "a short-term impact" on business development, with some airlines "delaying further investment" in their UK operations. However, Jones remains confident that it has the relationships in place to deliver the anticipated growth in passenger volumes, as evidenced by easyJet's growth and the new arrangement with CityJet. "Alongside this proposal with CityJet, we also expect to see easyJet grow their London Southend operation by around ten percent next year," he said.
"We remain focused on increasing both the number of airlines and passengers that we attract to London Southend Airport and through the proposed collaboration with CityJet and the discussions that are underway with other airlines for additional capacity we expect to increase passenger numbers in 2017 towards our target run rate of 2.5 million per year by calendar year 2018," he added.
easyJet currently offer year-round links from London Southend to Alicante, Amsterdam, Barcelona, Faro, Malaga, Paris and Venice, albeit the latter destination will not be served from this winter. Seasonal flights are also offered to Geneva, Ibiza, Jersey, Lanzarote, Lyon, Menorca, Palma de Mallorca and Tenerife, while flights to Gran Canaria begin from November 2016. The easyJet operation is complemented by Flybe (operated by Stobart Air) flights to Caen, Groningen and Rennes, while Volotea has a seasonal charter to Palma de Mallorca.