MAN aims to capitalise on Northern Powerhouse
With the south of England facing capacity constraints, Stephen Turner of Manchester Airport Group believes his airport is in pole position to secure more long-haul routes.
The growth of Manchester Airport in recent years has been remarkable, echoing the continued development of its city. Routesonline spoke to Manchester Airport Group's commercial director Stephen Turner in the wake of new direct routes to Houston and a non-stop service to Singapore with Singapore Airlines, two of the host of long-haul routes added in recent years.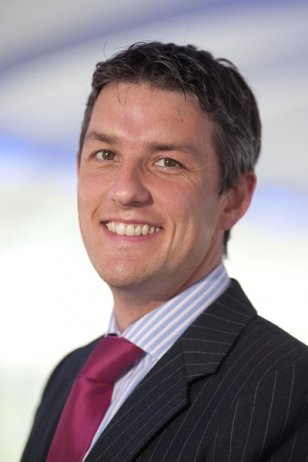 And Turner believes the airport's location in the heart of Northern England will ensure it continues to grow and attract more long-haul destinations as capacity challenges continue in the south of England.
"Both the new route to Houston and the now non-stop direct service to Singapore are hugely significant for the airport. With 22 million people in our catchment area and the strength of Flybe's feeder network into the airport, we're in a strong position to continue to attract long-haul direct routes," he said.
"Houston and Singapore, along with a wealth of other recent new routes, can only be found at Manchester in the UK outside of London. This underpins the role we play in the North as the global entry point of the Northern Powerhouse and as economic provider and job creator for the region."
Turner also pointed the "great relationship" the airport has with Singapore Airlines, and noted that MAN is in "constant dialogue to talk about opportunities for growth from the airport". He also pointed to the upcoming new routes as further evidence of the continued long-haul growth.
"This month will see new long haul routes to Tobago with Thomas Cook Airlines and Mauritius and Phuket with Thomson Airways," he said. "Next year will also see new routes to San Francisco with Virgin Atlantic and Thomas Cook Airlines and Muscat with Oman Air."
*Long-haul flights are deemed a non-stop service beyond 4,000km
However, the growth story is not limited to long-haul routes; this summer saw the likes of Norwegian, which added routes to Alicante, Barcelona and Malaga, expand their services, while further routes to Gran Canaria and Tenerife are launching for what Turner expects to be the "busiest winter ever" at MAN.
"We have new short haul routes from the likes of easyJet, Ryanair, Flybe, Monarch and Jet2.com and we expect this trend to continue in the years to come," he said.
The capacity challenges facing the south of England are well-documented, with Heathrow and Gatwick jostling for an additional runway. Although approval was recently granted for a third runway at Heathrow and Gatwick remain hopeful of securing similar consent, it is expected to be some time before any concrete action is taken.
"We have celebrated hitting 25 million passengers this month; it's another significant milestone for the airport and comes after 31 consecutive months of growth," said Turner. "At a time when capacity in the South is constrained, we are adding more passengers and routes than ever before."