Independent Hawaiian regional carrier Island Air has accepted delivery of the first of three Bombardier Dash 8 Q400 turboprops it is leasing from Elix Aviation Capital. The new aircraft, the first to be added to Island Air's fleet since the company was acquired by local Hawaii investment firm PacifiCap last January, is part of its long-term strategic plan for growth and expansion in Hawaii's interisland travel industry.
The Canadian-built turboprop is expected to arrive in Honolulu by the end of the month and will enter commercial passenger service in January 2017 after a formal blessing and naming ceremony. It will be used to enhance Island Air's activities within the Hawaiian archipelago initially serving the Honolulu – Kahului route from January 12, 2017 and then Honolulu – Kona from February 1, 2017.
The two additional 78-seat aircraft are due for delivery in the first quarter of next year and April 2017 and an option is held for two further units.
"As we look to expand our regional route network and connect local residents and visitors across the Islands, the reliable, operationally flexible and cost-efficient Q400 turboprop is the perfect choice to take our airline to the next level," said David Uchiyama, president and chief executive officer, Island Air.
The airline plans to convert to a full fleet of new Q400s and transition its existing fleet of five ATR-72 aircraft out of service. Its pilots have been undergoing a two-month training program to become certified to fly the Q400s, which Bombardier says is ideally suited to the Hawaiian market.
"The technologically advanced, environmentally friendly Q400 aircraft is ideal for operations in Hawaii's hot, humid, topographically diverse landscape and will serve Island Air well as it strives to achieve its business objectives," said Fred Cromer, president, Bombardier Commercial Aircraft.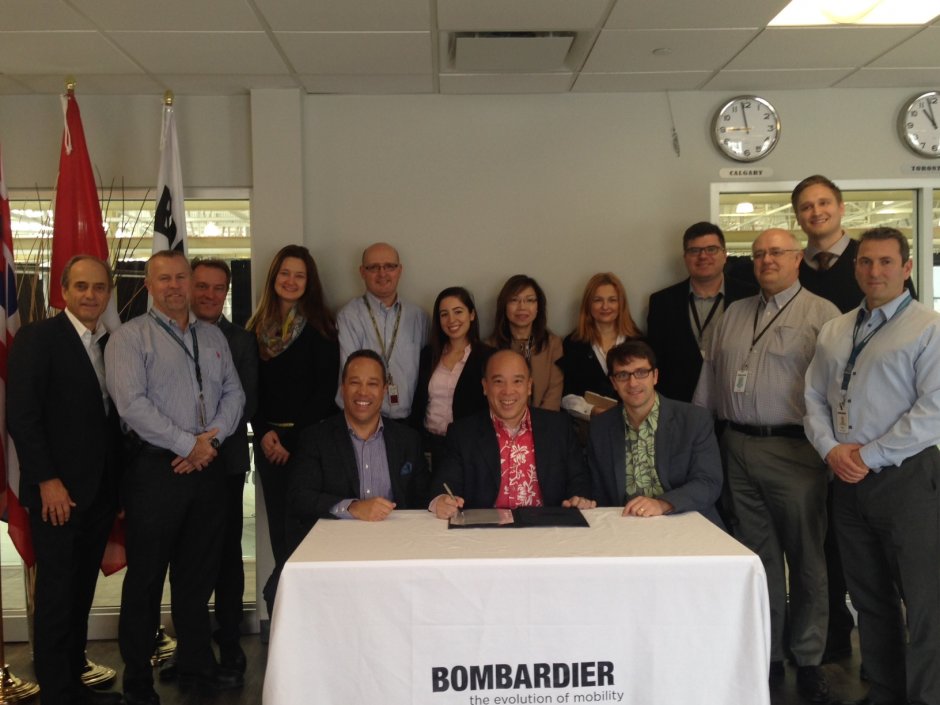 Founded in 1980 as Princeville Airways, the regional company was renamed Island Air in 1992 and has been serving the islands of Hawai'i for more than 35 years. It currently has a network that encompasses almost 240 flights per week between Oahu, Maui, Kauai and Hawaii Island.
The Q400s will introduce 14 additional seats versus the ATR 72 it will replace and the carrier's website says the aircraft will be fitted in a two-class arrangement with 64 Standard and 14 Premium seats. The airline previously operated smaller variants of the Dash 8 during the 1990s and 2000s and in fact received early production Q400s back in 2006, but quickly retired them as it switched to European turboprop supplier ATR. It later signed an agreement to purchase two Q400s in 2014, but cancelled the order due to financial losses totaling more than $21 million.
Island Air has grown its network capacity by 9.5 per cent in 2016 to over 830,000 departure seats, according to schedules from intelligence provider OAG, and made its return into the Kona market. It currently serves five city pairs with the Honolulu – Kahului corridor accounting for 47.2 per cent of its operation.