Not content with a 40+ per cent growth in passenger traffic in 2016, one week into the New Year Cornwall Airport Newquay has already confirmed the launch of a new summer link to the Republic of Ireland from Stobart Air and the return of Flybe services to London Stansted as part of an expanded summer 2017 programme that will also see increased frequencies on five existing domestic routes.
Operating under the Aer Lingus Regional brand, Stobart Air will inaugurate a twice weekly link between Newquay and Cork in southern Ireland from May 6, 2017, adding to its existing link to the Irish capital Dublin. "The addition of Cork reflects the ongoing success of our route network and our services from Cornwall," said Martin Saxton, chief commercial officer, Stobart Air.
"The Airport is such a vital lifeline for Cornwall and its economy so it's great to see that demand remains high."

Al Titterington
Managing Director, Cornwall Airport Newquay
Flybe will resume its flights from Newquay to London Stansted, which have been offered the last two summers, from March 26, 2017 and boost frequencies to Belfast, Birmingham, Glasgow and Manchester, while also extending its new winter Leeds Bradford route into the summer with an expanded schedule. The Stobart Air and Flybe plans add to an already announced twice weekly Faro service which will be launched by Ryanair during 2017.
"The airport is in the strongest position it has been in for many years and we're now focused on how we can build on this success and continue to improve connectivity for the Cornish population and to further support the local economy," said Al Titterington, managing director, Cornwall Airport Newquay.
After welcoming new flights from Flybe to Aberdeen, Doncaster Sheffield, Leeds Bradford and Liverpool (replacing a former easyJet connection) and the resumption of its flights to Glasgow as well as Ryanair connections to Frankfurt Hahn and the return of Alicante flights after a five year gap, the airport boosted its network capacity by 52.5 per cent in 2016, exceeding 250,000 departure seats and its highest inventory since 2010.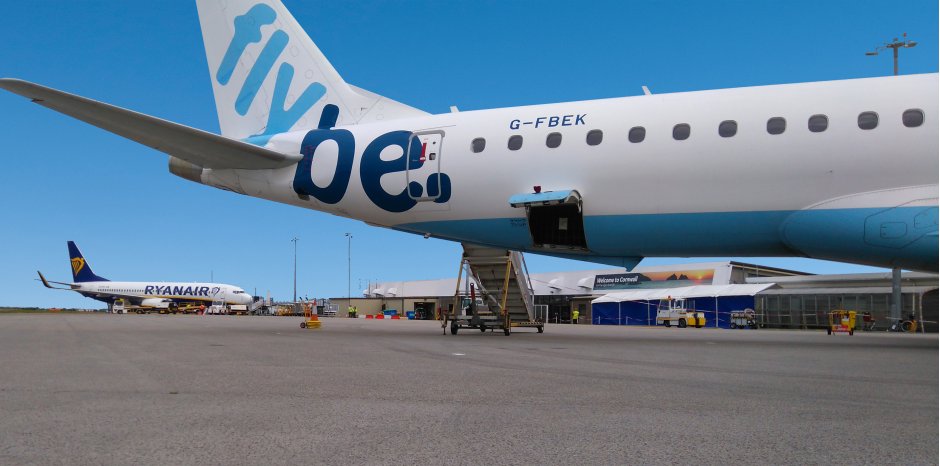 Cork is a vibrant city and increasingly popular destination in Ireland and is already linked by Aer Lingus (via its mainline business or its Regional franchise operation) to eight points across the UK. "The Irish market is a key target for growth," said Titterington. "Cork is an exciting development in our route network offering two-way access between Cornwall and southern Ireland and will boost both regions' tourism industries."
Newquay has been among the fastest growing airports across the UK in 2016 and has been buoyed by the removal of its Airport Development Fee – a £5 levy for each departing passenger. This followed a recent the rebrand of the airport and the addition of the Cornwall name into its identity and the graphical adoption of the local Cornish chough bird as its logo.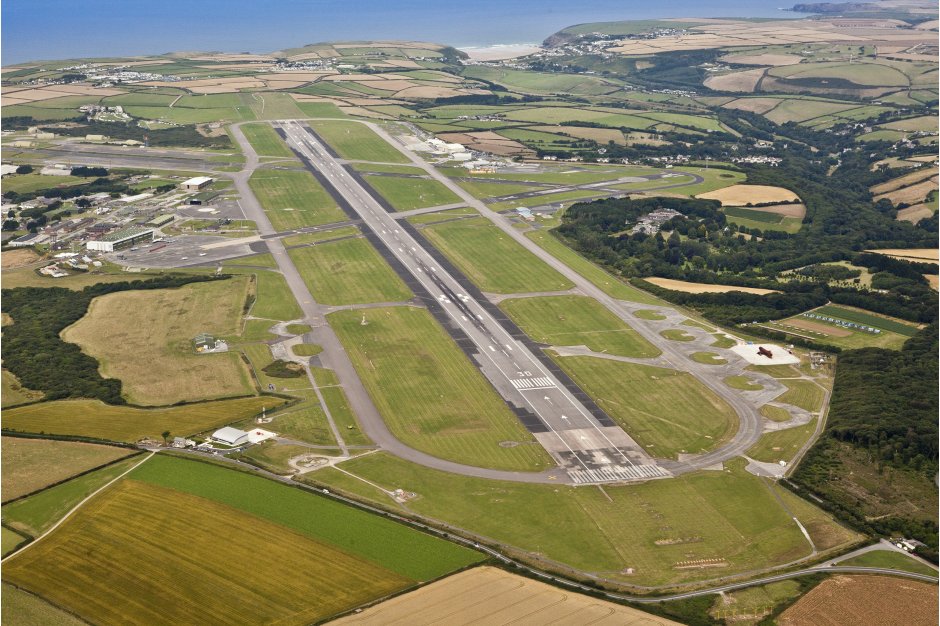 "We continue to work hard to secure new routes and higher frequency services to best serve the people of Cornwall as well as those wishing to visit our beautiful county. It's really rewarding to see more and more people benefitting from the improved connectivity options now on offer," said Titterington. "The Airport is such a vital lifeline for Cornwall and its economy so it's great to see that demand remains high."
Latest passenger data from the UK Civil Aviation Authority (CAA) for the year ending October 2016 shows that passenger numbers at Newquay increased from 251,099 the year earlier to 354,941, ranking it as the third fastest growing UK airport behind Dundee and Doncaster Sheffield.