Airline diaries filling up fast for Routes Americas
Over 1,500 meeting requests have now been submitted for Routes Americas.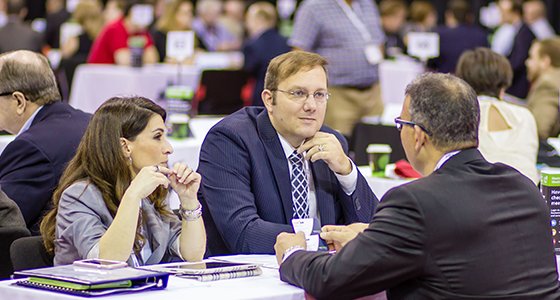 Since scheduling opened on 4 January, more than 1,500 meeting requests have been submitted. Delegates should request their meetings as soon as possible to avoid disappointment.
Over 80 airlines have confirmed their attendance at Routes Americas including Delta Air Lines, United Airlines, LATAM and Avianca. Recent registrations include Finnair, Frontier Airlines, Eurowings and Sun Country Airlines. View the full list of carriers that have registered.
This year, airports and tourism authorities will be able to request up to eight city pair meetings at no additional cost. Over 150 city pair meetings have already been scheduled for Routes Americas. These market-to-market meetings allow destinations and hubs to identify new opportunities, exchange data and contacts, share ideas and jointly plan "city pair" strategies. By working collaboratively, organisations can ensure that the route proposals and presentations made to airlines are as effective as possible.
Over 2,000 meetings are expected to take place at Routes Americas 2017. Don't miss your opportunity to engage with your key targets, register your place today and connect with America's senior decision makers.