Quick chat with Aeromar CEO Andres Fabre on transformation and upcoming regional opportunities
In the first of a new series of personal interviews with some of the leading figures in aviation, we spoke to Aeromar CEO Andres Fabre. He shared with us the group's future plans and some of the highlights of his career so far.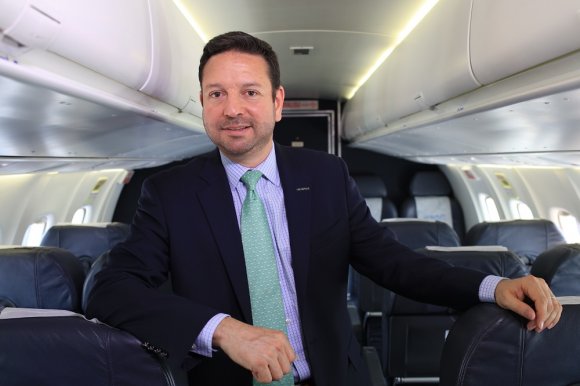 Having started his career as a line pilot, Routes Americas 2017 speaker Andres Fabre is now the CEO of Mexican carrier Aeromar, overseeing the business' transformation. Previously Andres was the CEO of Aviacsa Airlines during 2011, worked briefly on the restructuring of Aerolineas Argentinas, and has held senior roles at Volaris and Mas Air Cargo (Now part of LATAM Group). Andres started his flying career at Mexicana Airlines and has 11,000 hours in large jets.
Q: What has been your biggest achievement in 2016?
To be able to start of the transformation of Aeromar!
I came to the company in April and it has been an intense ride; from opening new routes, adding our second international destination (Tucson, Arizona after McAllen, Texas), to changing the way we sell tickets... but above all to start the cultural transformation of the company.
Q: What are you most looking forward to in 2017?
We expect to receive the eighth new plane during the first semester of 2017 and that will allow us to better connect the region and serve our clients with the youngest regional fleet in Mexico. Besides that, to continue with the core transformation of Aeromar.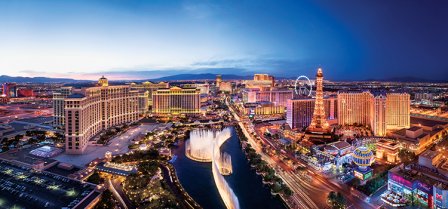 Routes Americas 2017
Join Andres Fabre and 25 other high-level speakers at Routes Americas 2017, the region's foremost route development event, taking place in Las Vegas on 14-16 February.
Q: You're approaching one year at Aeromar, what have you learned in your time there?
The incredible opportunities for growth of regional aviation in Mexico, and between secondary cities in Mexico and the US.
It's been an interesting year and I've learned a lot from the amazing people that work here at Aeromar, who are playing a very important role in our success.
Q: You started out as a pilot, was it an easy transition from the cockpit to the boardroom?
As a pilot you are trained to plan the whole trip ahead of departure and to forecast all possible scenarios, procedures and checklists, this has probably helped me in my "board room" duties in terms of preparation and discipline.
Q: Looking over your entire career, what was your proudest moment?
I've had several amazingly proud moments in my career. I truly believe that you have to be proud every day in your career, being part of the company you are part of at that exact moment.
Q: What advice would you give to anyone embarking on a career in aviation?
This industry is extremely dynamic and demanding, so I would advise anyone interested in it to take a deep look at all the opportunities ahead and then prepare for the thrill of a lifetime.
Q: Are you looking forward to Routes Americas, and why?
Of course! Routes Americas is the perfect place to have extremely productive meetings with airports and quickly detect opportunities to expand. As I mentioned before, I believe there are plenty of opportunities of cross-border regional routes that Aeromar could be opening during 2017!
Q: What helps you get away from the pressure of work?
My family has always been the foundation, I love spending time with them. I also have been practicing meditation for some years now and I have learned that apart from exercising regularly, meditation is an amazing tool to manage stress.
---
Routes Americas Strategy Summit
Andres Fabre will be joined at Routes Americas 2017 by a stellar line-up of speakers including: