Iran is proving to be an increasingly popular destination with air travellers, experiencing growing passenger numbers from around the world – a trend that looks like continuing during 2017, according to a study by ForwardKeys, a leading travel intelligence analyst.
Total international arrivals were up 18.3 per cent last year, sustaining an upward path since 2013 (up 2.7 per cent), 2014 (24.8 per cent) and 2015 (12.7 per cent). The pattern is reflected by a consistent year-on-year increase in total scheduled seats: 2014 (up 10.5 per cent), 2015 (18.3 per cent), 2016 (17.3 per cent).
ForwardKeys, which monitors future travel patterns by analysing 16 million flight reservation transactions each day, also found that international arrivals to Iran saw positive monthly growth throughout 2016, with the exception of June because of the timing of Ramadan.
The main source regions for air travel to Iran, according to the study, are North America, Europe and the Middle East. Together, they made up 83.7 per cent of international arrivals during 2016. Germany, with a 14.3 per cent market share, was up 8.3 per cent, followed by the USA (10.7 per cent share) up 9.3 per cent. Bahrain, Canada and the UK, all with significant market shares, also showed healthy growth in visitors to Iran.
Among the 12 top origin countries, only China and Pakistan were outside these main regions. ForwardKeys' data also shows that 40 per cent of Chinese visitors to Iran last year were on business trips. Looking ahead, forward bookings for the first half of 2017 are ahead 14.8 per cent, based on those issued at the beginning of January, suggesting the upward surge of international visitors to Iran is still growing in momentum.
Arrivals in Iran during 2017 are being boosted by increased air connectivity from a number of centres: Italy is benefiting from Alitalia and Iran Air tripling their scheduled seats since November last year; the Netherlands is connected by one more daily flight from Amsterdam to Tehran by KLM since October 2016; an increasing number of Belgian travellers are using Amsterdam to transfer to Iran, while Swiss travellers tend to route via Vienna, from where Austrian Airlines is doubling its scheduled seats during the first half of 2017.
"Our findings support the conclusion that political change in Iran is making the country more approachable – an attractive place to visit and potentially do business," said Olivier Jager, chief executive officer, ForwardKeys. "The image of Iran around the world is changing. Its many tourist attractions, historic, religious and spectacular, are once again being emphasised. I expect visitor numbers to increase, so long as Iran's airport capacity can keep pace."
Infrastructure is a key issue for Iran and the big question is whether the airports and local hotels have the capacity to support the expected growth in demand being delivered by the improved air connectivity. This is an issue for any emerging destination and we have already seen this past year how a raft of new flights can impact a destination with the expansion of US air services into Cuba.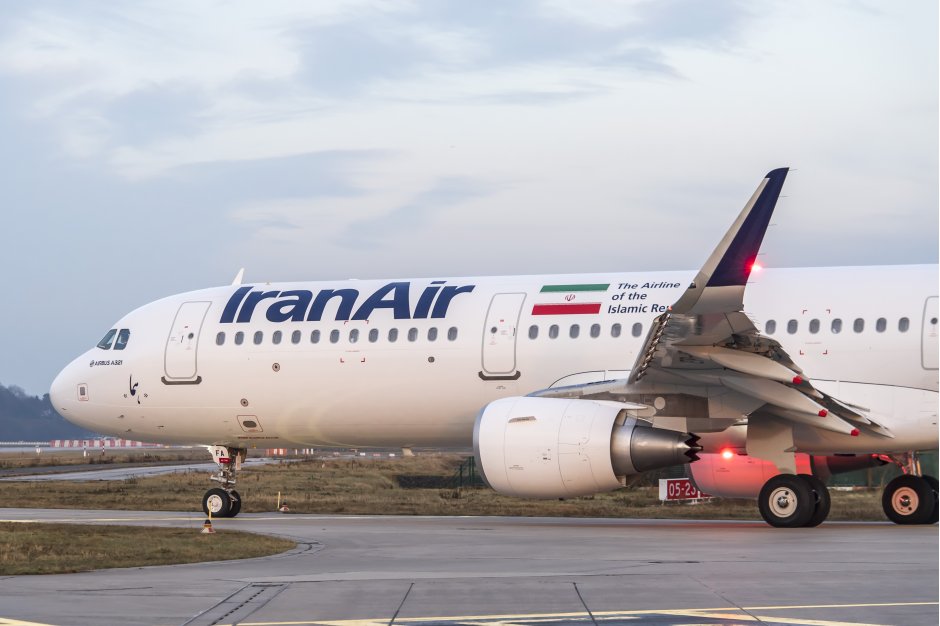 The Iranian aviation industry is also undergoing significant change and earlier this month Iran Air took delivery of its first new Airbus A321. The airline has concluded deals with both Airbus and Boeing for more than 180 aircraft and is currently in the final stages of agreeing a deal with ATR for regional turboprops, albeit the first half dozen aircraft are already completed and ready for delivery.
Iran is forecast to require some 400 to 500 new aircraft to modernise as well as to grow its existing passenger fleet to catch up with years of pent up demand on domestic as well as international routes. The latest generation of fuel efficient aircraft will also allow new routes and markets to be exploited that were not previously possible with its current older generation equipment.
Iran Air has committed to receive 46 A320 Family, 38 A330 Family and 16 A350 XWB aircraft and received its first aircraft, an A321, on January 11, 2017. The Boeing aircraft will follow from 2018 and comprises 50 737 MAX 8s, 15 777-300ERs and 15 777-9s, valued at $16.6 billion at list prices.
After being ferried to Tehran on January 12, 2017, Iran Air's new A321 entered service on the domestic route between Tehran Mehrabad and Mashad on January 17, 2017 and has already been used on domestic flights to Abadan, Ahwaz, Bandar Abbas, Bushehr, Kermanshah, Tabriz and Zahedan. The aircraft is configured in a 194-seat arrangement (12 business class and 182 economy seats), but Iran Air is currently only selling 190-seats (11 business class and 179 economy seats).
"This significant milestone marks the first practical step in Iran Air's ambitious passenger aircraft fleet renewal and its stronger presence in international civil aviation. Iranian travellers can be proud with our selection of the world's most modern single aisle aircraft," said Farhad Parvaresh, chairman and chief executive officer, Iran Air.
Schedule data from intelligence provider OAG shows that Iran Air while Iran Air is the best known carrier in the country, its long-standing fleet and network issues are clear to see. It is actually only the fourth largest domestic operator by departure capacity this winter with a 12.3 per cent share. This is behind Iran Aseman Airlines (22.0 per cent), Zagros Airlines (13.5 per cent) and Ata Airlines (13.4 per cent). Meanwhile, in the international market it the third largest operator by capacity (8.5 per cent), behind Mahan Air (14.9 per cent) and Turkish Airlines (8.6 per cent).
According to the OAG data, Iran Air's international network this winter includes 24 destinations across the Middle East, into Europe and as far afield as east and southeast Asia. This is dominated by western European markets which comprise a 48.5 per cent share of total international capacity, followed by the Middle East with a 41.1 per cent share.
In the last year (12 months to November 2016), approximately 8.3 million international passengers travelled between Iran and foreign destinations, according to the AirVision Market Intelligence tool from Sabre Airline Solutions. The largest country markets were the United Arab Emirates (UAE) (1.89 million passengers), Turkey (1.18 million passengers), Iraq (545,000 passengers), Germany (445,000), China (375,000), USA (345,000), Thailand (240,000 passengers), Canada (225,000 passengers), Italy (195,000 passengers) and the UK (190,000 passengers). Iran Air currently serves five of the top ten and six of the top 15 O&D destination markets to and from Iran, all of which generated annual flows of more than 100,000 two-way passengers over the past 12 months.