Las Vegas McCarran eyes Tokyo route following Beijing success
An airport dominated by domestic traffic, Las Vegas McCarran has made huge strides in recent years to open routes to the rest of the world. Ahead of the city hosting Routes Americas 2017, we spoke to Rosemary Vassiliadis to hear more.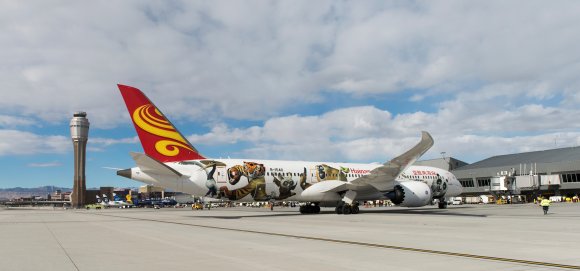 Despite being the principal airport for one of the world's most well-known tourist destinations, Las Vegas McCarran International Airport has long been dominated by domestic traffic with USA and Canada accounting for 96.1 per cent of departure seats on 2016.
However, its focus is increasingly on attracting international visitors, exemplified by a new Beijing route launched at the end of 2016. The destination's first Middle East route will also debut with Qatar Airways in early 2018, opening up further new markets.
Ahead of Routes Americas 2017, which will take place in the city for the first time (although it hosted World Routes in 2013), Routesonline spoke to McCarran's director of aviation Rosemary Vassiliadis to understand the airport's major goals at the event and beyond.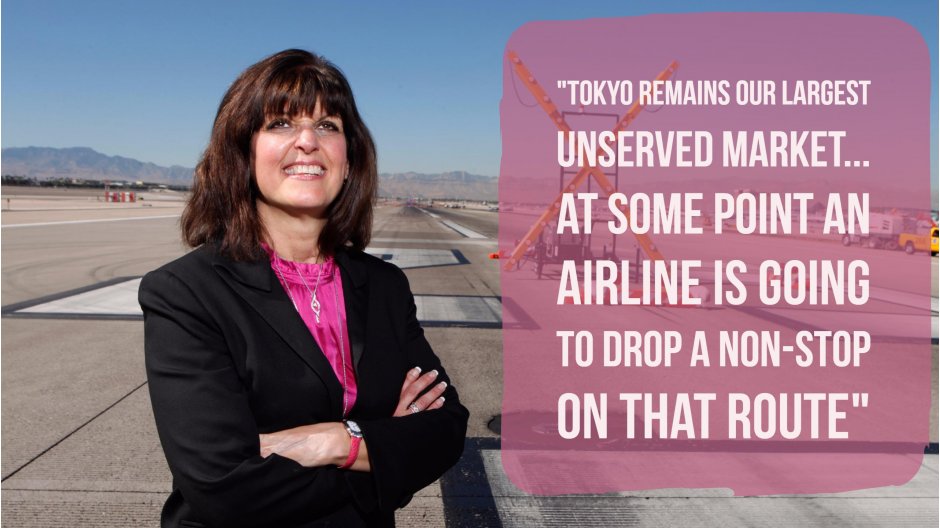 According to Vassiliadis the Hainan Airlines thrice-weekly route which started on December 2, 2016, the first-ever non-stop link between China and Las Vegas, "was a major milestone and concluded a multi-year process to add that critical market to our non-stop roster".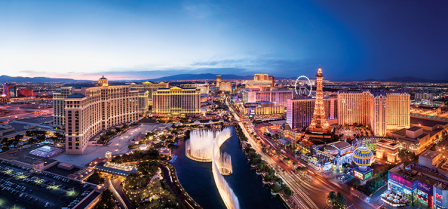 Routes Americas 2017
Join Rosemary Vassiliadis and 25 other high-level speakers at Routes Americas 2017, the region's foremost route development event, taking place in Las Vegas on 14-16 February.
"It's too soon to measure that service with any hard data, but the fact that it's here and operating is a massive win for us," she said. "We know the Chinese were already visiting Las Vegas in massive numbers, and adding nonstop service will only help that pool to grow in the months and years to come.
"We're very excited by that, and have added Chinese signage, a WeChat presence and Mandarin-speaking ambassadors to make those Chinese visitors feel welcome in Las Vegas."
Although the route will undoubtedly open the way for more Asian visitors into Las Vegas, Vassiliadis believes the possibilities in China extend far beyond its capital, while nearby Japan is also a focus.
"Asia remains underserved," she said. "China has great potential beyond this new Beijing route, and Tokyo remains our largest unserved market with close to 210 passengers daily each way. At some point an airline is going to drop a non-stop on that segment."
---
Also from Routes Americas 2017
---
Outside of Asia, Condor and Eurowings will add Munich and Cologne-Bonn respectively in spring 2017, and Vassiliadis believes there is great scope for further increases.
"We're looking at Asia, Europe, South America, the Middle East, even more Mexico," she said. "Canada and Brazil have been big feeder markets, though both have had economic challenges of late so those aren't as immediate as others may be. We're open to all comers."
International is at the heart of McCarran's ambitions, as demonstrated by a $51 million project to will convert seven existing domestic gates into swing gates capable of accommodating international service which broke ground in February 2016.
"We have seven international gates today, and when this project wraps up this May we will have doubled that total to 14, also adding the ability to serve the A380 with a new dual-level jet bridge," explained Vassiliadis.
"Our passenger traffic on foreign flag carriers has grown from two million a year in 2009 to more than 3.5 million per year today, so the addition of these international gates will help us to continue to grow that segment."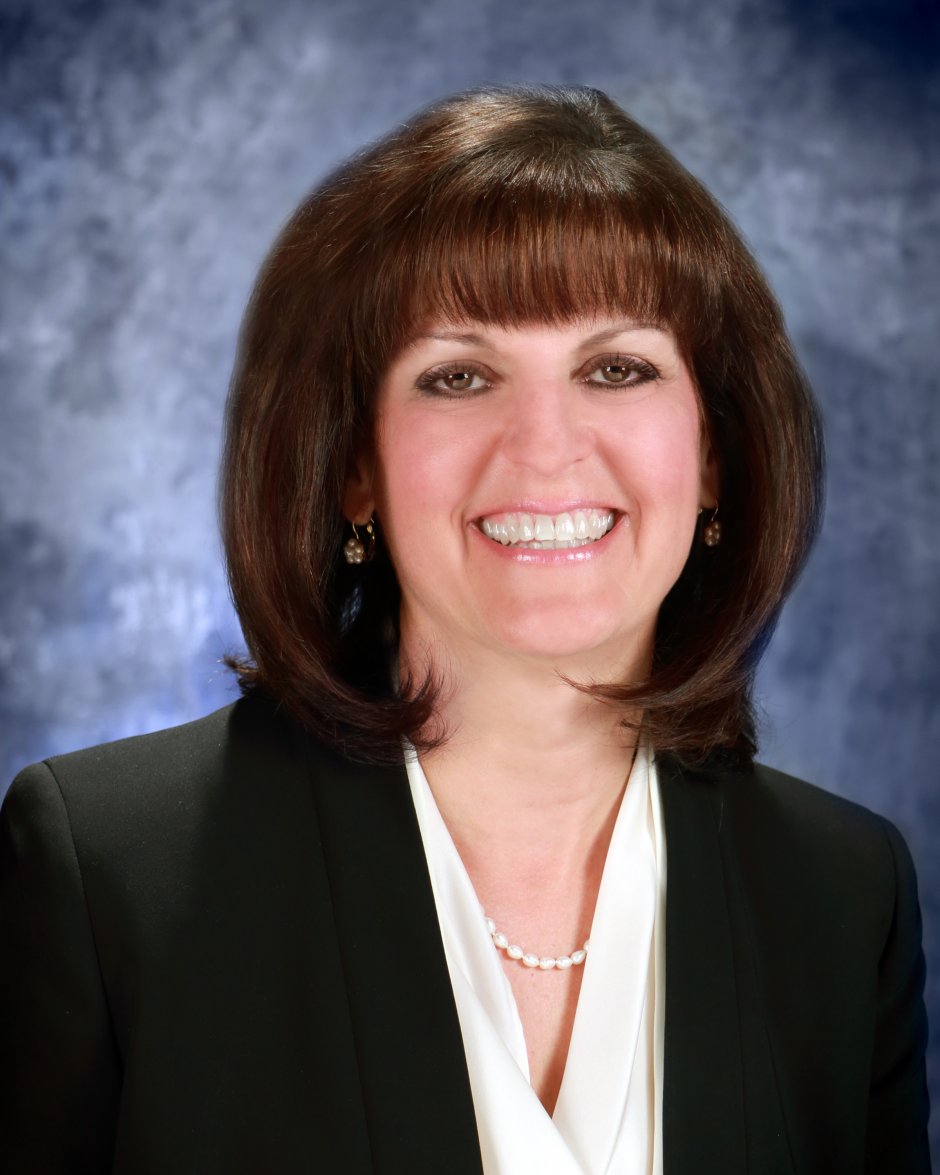 ---
Rosemary Vassiliadis will be speaking at Routes Americas 2017 at the Leaders Debate – Aviation challenges across the Americas.
Can US airlines keep their profits high, and are they coming at the expense of capacity growth and consumer needs? Will aging airport infrastructure, high costs of security, aircraft & pilot availability and competitive threats from international carriers upset the applecart? Can LATAM carriers reverse their struggling fortunes? What will happen to Canadian carriers following the Aviation Policy review?
---
Although the airport is confident of increasing international traffic, with domestic accounting for such a large proportion of seats it will always have the biggest impact on future growth. Departure seats have grown rapidly for the past two years, but Vassiliadis expects this to rationalise somewhat in 2017.
"Looking into 2017, we're expecting to grow, but perhaps not as much as the prior two years," she said. "A lot will depend on where oil prices go in the coming months
"We've enjoyed a lot of success with low-cost carriers in recent years, from all across the country. But as fuel costs rise, that may put some pressure on some of those lower yielding markets. There really aren't any major US markets left that we don't reach, nor are there any major air carriers absent here.
"Growth will come from increases in our existing markets, either by new carriers taking on incumbents, or through upgauged aircraft or added frequencies from airlines already serving a market. In terms of infrastructure, we have still room to handle further growth, though we're always looking at ways to improve our efficiency and customer service.
"We're investing in improvements to our facilities in Terminal 1. This is our older portion of the airport, but it's now receiving a fresh new look with sparkling terrazzo flooring, improved lighting and wall coverings. We've even included Las Vegas branding designed into the floors. It's a great new look, much brighter than before, and the customer feedback so far has been phenomenally positive."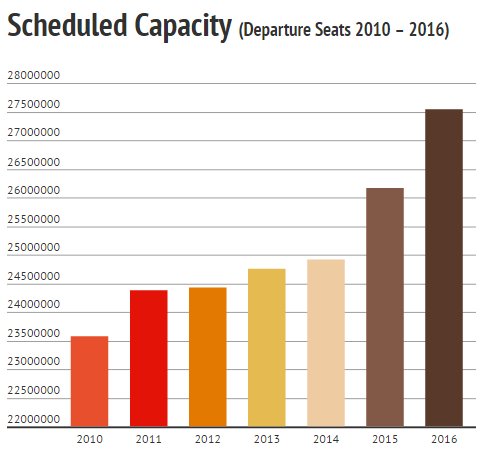 This growth is critical because ongoing network development plays a critical role in the economic prosperity of the city. "Las Vegas is a community with approximately 150,000 hotel rooms that we're here to help fill each and every night," explained Vassiliadis.
"It's all about putting heads in those beds, and there's only so much drive-in volume available from Southern California, from Phoenix. Increasing and maintaining our air service capacity is vital to this region and its tourism-dependent economy. That's why we market air service in tandem with the Las Vegas Convention and Visitors Authority (LCVCA). Our airport system drives nearly $30 billion in economic impact each year."
This forms a core part of the city's desire to host Routes Americas 2017, enabling the airport and LCVCA to "build relationships, ideally learning about new service from our airline partners"; it is also an opportunity to showcase the destination.
"I want all who attend to experience the best of Las Vegas and McCarran," she said. "It's a unique place and to really understand it, you need to experience it.
"This is truly a world-class destination, but in so many ways people may not even realise. We're a gateway to some of the great natural wonders of the world including the Grand Canyon, Valley of Fire and Zion National Park.
"We've got restaurants run by world-renown chefs, and some of the best shopping in the world. After we hosted World Routes in 2013, so many people said things like, 'I had no idea it was like this' because they hadn't been here for years, in some cases they'd never been here. This conference is another opportunity to Las Vegas to make a great impression on the industry."
Routes Americas Strategy Summit
Rosemary Vassiliadis will be joined at Routes Americas 2017 by a stellar line-up of speakers including: