Routes Americas 2017 - the hot topics
At Routes Americas 2017 the Strategy Summit and Routes talks will examine some of the biggest issues facing aviation in the Americas, now and into the future. We take a closer look at some of the hot topics up for discussion.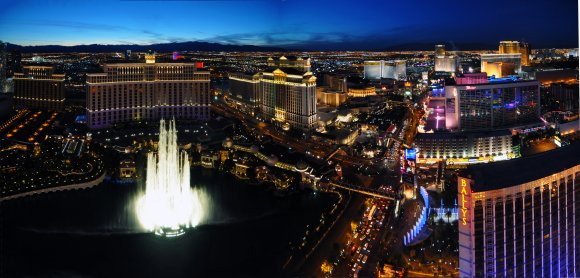 The Routes Americas Strategy Summit, sponsored by the U.S Travel Association, will take place on Tuesday 14 February.

Coupled with special Routes Talks briefings, it creates a diverse programme of Routes live content bringing industry leaders together to discuss challenges, trends and developments across aviation, all through the lens of route development.

The schedule will run for all three days at Routes Americas 2017, with highlights including:

Will Trump's policy promises turn into reality and how will this affect the industry? Leaders from USDOT, USTA, Embraer, Southwest Airlines and Clark County Dept of Aviation will discuss this and key challenges facing aviation across the Americas including: aging infrastructure, high costs of security, tighter border controls and competitive threats from international carriers.

As a host of disruptive airlines aim to crack the domestically-dominated aviation market are we about to witness a new dawn in the Americas

There are a number of disruptors waiting in the wings who all want a piece of the pie. Leaders from Jetblue, WOW Air, Alaska Airlines, VivaAerobus and Allegiant Air will discuss disruptors to the market including low cost transatlantic flights, Gulf carriers, Air Canada, Frontier and Spirit and how they are all pushing for a slice of the action.

David Scowsill, President & CEO of World Travel and Tourism Council, will take a look into the future of tourism and how by working together, the travel and tourism industry can continue to grow in responsible and sustainable way.

As Aeromar goes from strength to strength under the helm of Andres Fabre. Hear how the CEO of this fast growing Mexican LCC plans to take forward the airline and what he thinks are the main challenges facing the Mexican aviation market, particularly in light of the new US administration.

Oil prices have a huge impact on the aviation market and oil prices are directly affected by currency fluctuations and global events. Trevor Charsley from AFEX will look ahead to some of the 2017 global events that may lead to currency fluctuations and the potential effect on oil prices and the aviation industry.

Will we see SFX to NRT in 5.5 hours or LAX to SYD in under seven hours? Blake Scholl, CEO of Boom, thinks we will. Hear from Blake how the next genereation of supersonic travel could redefine air travel of the future and how he believes over 500 routes have enough traffic for supersonic service.

Canada's aviation policy is under review for first time in 25 years. With planned changes to foreign ownership of airlines and airports, Mike St Laurent from ASM in discussion with Jeremy Pennington from VANTAGE Airport Group and Lee Lipton from WestJet, will explore what effect this could have on the market. Will the new policy lead to a reduction in fares, will we see an ULCC enter the market and might there be an end to the duopoly between Air Canada and Westjet?

IATA will take an in depth look at the Latin American market and whether it is now time for LCCs to really take off, can the infrastructure challenges be solved and what will happen to North-South travel with the new U.S. administration now in place?


The team from Skyscanner will examine how airlines can gather key search data from their websites to understand what routes travellers are really searching for and how as a first step this data can be used to identify traffic leakage.
---
Routes Americas Strategy Summit
The Routes Americas 2017 will featute a stellar line-up of speakers including: