PRESS RELEASE: Las Vegas seeks new flights with Routes Americas  
The aviation industry will gather in Las Vegas next week (14 and 16 February) at the 10th annual Routes Americas conference to plan new flights in North and South America.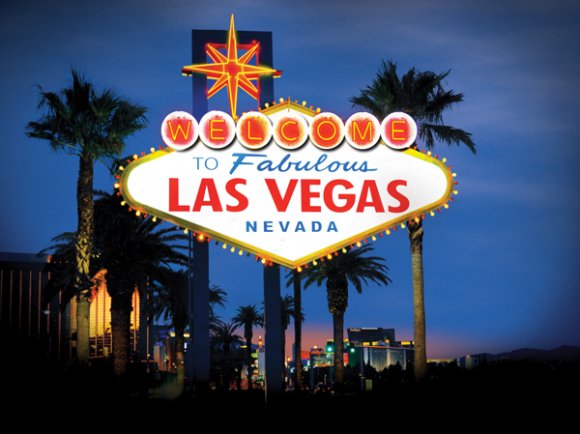 Routes Americas brings together airlines, airports and tourism authorities to develop new air services. It moves to a new city every year to highlight the diverse aviation markets across the Americas. The Las Vegas event will be the largest to date with 820 delegates taking part in 2,700 meetings.

Las Vegas is the ideal destination for Routes Americas because the tourism and convention industries are the bedrock of the local economy. Nearly half of Las Vegas' 42.9 million annual visitors travel by air and the airport generates $30 billion in local economic impact. The city held more than 21,000 meetings, trade shows and conventions in 2016 which supported 65,000 jobs.
McCarran International Airport and Las Vegas Convention and Visitors Authority (LVCVA) will host Routes Americas 2017. The leading airlines that will attend include American Airlines, Air Canada, Aeromexico, Delta Air Lines, jetBlue, Latam and United Airlines. Around 100 airlines, 260 airports and 40 tourism authorities are expected in total.
The latest issues and challenges facing the aviation industry will be debated at the event's Strategy Summit. The high profile speakers include Brian Hedberg, director of the Office of International Aviation at the US Department of Transport; Roger Dow, president and CEO of US Travel Association; and Peter Cerdá, Regional Vice President of International Air Transport Association.
This will be the second time that LVCVA and McCarran International Airport have brought a Routes event to the city - the benefits of hosting World Routes 2013 led to the decision to bid for Routes Americas. Las Vegas gained more than 120 weekly flights with an estimated annual economic impact of $440 million in direct visitor spending in the year after the event.
"The US aviation market is the busiest in the world and it is expected to grow to 904 million passengers a year by 2025. Hosting Routes Americas will help Las Vegas to attract more airline capacity and achieve its growth targets," said Steven Small, brand director of Routes.
"We are excited to welcome yet another Routes event to Las Vegas. World Routes 2013 was an exceptional opportunity for airline executives and high-level decision-makers to experience first-hand the features and benefits of McCarran International Airport," said Rosemary Vassiliadis, director of aviation.
"As a result, we increased air service and visitation to our community, but McCarran hasn't rested on those laurels. Routes Americas attendees will see how we have continued to evaluate airport infrastructure and operations and implemented ways to enhance customer service, maximize efficiencies and increase flexibility."
"Tourism is the driving force of the Las Vegas economy and ample and efficient air service is crucial to maintain and grow our tourism base," said Rossi Ralenkotter, president/CEO of the Las Vegas Convention and Visitors Authority.
"Hosting industry-leading events such as Routes Americas allows us to showcase the destination and the business activity taking place to those who impact future. Routes is a critical component in reinforcing to airline carriers that they can grow market share and fill all sections of their planes with routes to Las Vegas."
More information about Routes can be found at routesonline.com
Routes Americas 2017, 14-16 February, ARIA Resort and Casino, Las Vegas, Nevada.
-ENDS-
Notes to Editors
A press conference will be held at the ARIA Resort and Casino at 9am on 15 February. Please contact Karen Reeves for more details.
Routes events are unique forums dedicated to the development of new air services. Five 'regional' route development forums are held between February and June in the Americas, Asia, Europe and Africa, with the flagship World Routes event taking place in September. routesonline.com
The events revolve around pre-scheduled meetings and an exhibition and conference which are delivered in partnership with host stakeholders.
Routes was founded in 1995 and is part of the EMEA division of UBM plc.
For further information contact:
Karen Reeves
Communications & Content Marketing Manager
Routes, UBM EMEA
T: +44 (0)161 234 2721
M: +44 (0)796 6405 105