Vantage's Jeremy Pennington outlines trends, growth and regulation for Americas
Last year Vantage's airports served more than 25 million passengers in 2016, travelling on 99 different airlines. Ahead of his address at Routes Americas 2017, we spoke to Jeremy Pennington, Director, Air Service Development at the group.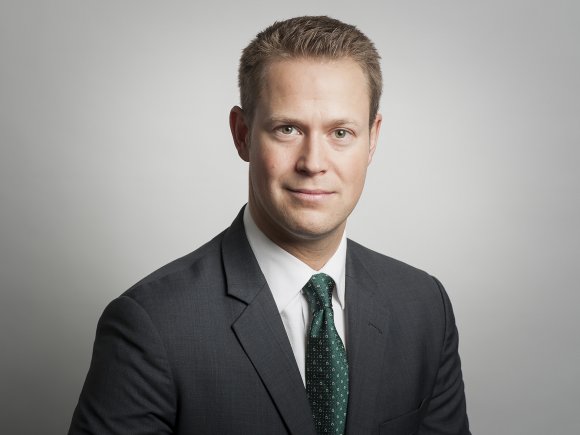 Jeremy Pennington, director, Air Service Development, Vantage Airport Group, will take part in next week's Routes Americas 2017. ahead of the event he gave us an update on the group's major milestones, growth trends, regulatory changes in the US and much more.
Q: Can you please provide some background to Vantage Group?
Established in 1994, Vantage Airport Group was one of the first companies to be involved in the global trend of airport development, investment and management. We develop, implement and hone best practices at airports around the world, which results in financially stronger, more sustainable, better-connected airports for the communities and businesses they serve.
In our 23-year history, we have been actively involved in 30 airports, taking 20 of them from public to private management. Rather than playing a simple consultant role, Vantage is an airport operator, with a material stake in our network airports and a strong understanding of the aviation business. Our current network is made up of nine airports around the globe, including (as you know) LaGuardia Central Terminal B. Together, our airports served more than 25 million passengers in 2016, travelling on 99 different airlines. We are proud of our relationships with these airlines, many of which operate at multiple Vantage airport locations.
Q: What aviation trends do you expect to emerge in North America in 2017?
In 2017, I anticipate that we will see less volatility in the price of oil leading to some retraction of capacity from legacy carriers. The days of explosive growth spurred by record low oil prices are behind us for now. There are still, however, wonderful opportunities for those in the market. We expect North American carriers will choose just to expand more selectively. As overheads stabilize, airlines can make more targeted, strategic decisions about new routes.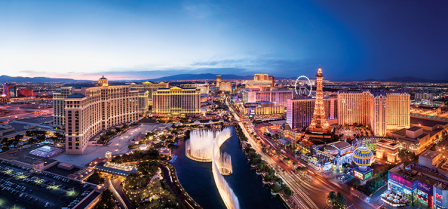 Routes Americas 2017
Join Jeremy Pennington and 25 other high-level speakers at Routes Americas 2017, the region's foremost route development event, taking place in Las Vegas on 14-16 February.
At the same time, I also think we'll see competition ramp up, as low-cost carriers seek to access key markets and therefore put cost pressures on incumbent carriers serving existing routes. With more than two decades of deep experience in North America and Europe, Vantage takes a holistic view. We're well positioned to take advantage of these trends and translate them into real air service results for our airports.
Q: What impact do you expect the change of administration to have on aviation?
Just like everyone in our industry, we're taking a wait and see approach with any changes that may come from the new US administration, and will respond accordingly. With LaGuardia as a cornerstone, we believe we are well positioned in the US market to collaborate with our partners to meet any new expectations.
Q: How important do you believe continued network development and open skies agreements are to the US?
Open skies agreements are a regulatory issue, but as an airport operator, our perspective is that competition is good for business and good for passengers.
Q: Where do you expect major growth to come from in your North American portfolio?
We are very excited about the year ahead and hope to build on 2016 successes, in which we secured 44 new routes across the Vantage network. Many of these wins, I might add, have been rooted in our participation in the Routes Americas program.
For instance, we saw tremendous growth at John C. Munro Hamilton International Airport, which serves the Greater Toronto area and surrounding Niagara tourism region. We worked with Air Canada to secure a flight to Montreal out of Hamilton, and WestJet responded to demand for east-west domestic traffic out of Hamilton by adding a seasonal service to Vancouver, which is already confirmed to return in 2017. Additionally, we worked with NewLeaf, a new Canadian ultra-low-cost carrier, to serve its network of regional destinations out of Hamilton. The growth continues into 2017 where we have seen multiple new routes, resulting in a jump in seat capacity for the first four months of the year of a whopping 141 per cent!
Q: What are the major challenges you face in the Americas?
For our airports in the Americas, challenges we face include managing the significant increase in airline competition and new entrant interest for the Canadian market. In the unique Canadian market, with its complexities of service seasonality, tax structure and demographics, encouraging growth whilst balancing the need for long term traffic viability remains a key focus. The most significant challenge that will certainly impact our business and the industry in general is aging airport infrastructure, particularly in US markets, in the face of rising airline and passenger expectations.
Many major facilities today struggle to cope with new business and increasing passenger traffic; building new infrastructure to meet airline and passenger requirements both present and future needs to be a priority. This is not only a challenge but a significant opportunity for the industry. Given our involvement in the redevelopment of LaGuardia's Central Terminal B, we see the possibilities this creates.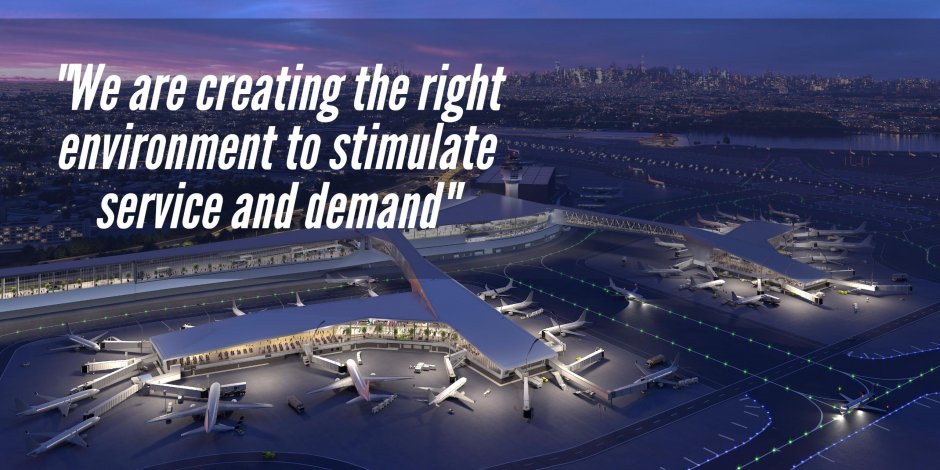 Q: How is the redevelopment of LaGuardia progressing, and how will enable further route development once complete?
Vantage is very proud to be involved in the operation and redevelopment of LaGuardia's Central Terminal B. Through LaGuardia Gateway Partners and in collaboration with the Port Authority of New York and New Jersey, Vantage is lending its expertise in airport development, operations and design to what is the largest-ever public-private-partnership in US transportation infrastructure. Work is well underway, with a highly experienced management team deployed to New York from across our network.
Key highlights of the project include elevated dual pedestrian bridges allowing for 360-degree circulation around the terminal's airfield, which will reduce taxi time and delays, and increase the terminal's ability to accommodate larger, newer aircraft for upgauging. Finally, passengers will enjoy an exceptional travel experience in the new facilities, from a centralized security screening area to minimize delays to an entirely new commercial offering with top local and national brands. We are creating the right environment to stimulate service and demand. Newer, bigger, fuller aircraft will be the key driver of future increases in passenger traffic.
Q: How do you aim to tackle projected passenger growth in the Caribbean in the next 20 years?
Vantage has two airports in the Caribbean: Sangster International Airport in Montego Bay, Jamaica; and Lynden Pindling International Airport (LPIA) in Nassau, The Bahamas.
We are ready to accommodate passenger growth, particularly in The Bahamas, where Vantage works closely with the Government of Bahamas and the Nassau/Paradise Island Promotion Board. We are very proud of the partnership that together we have created. This is further evidenced by the consistent awards and recognition that is received through the Routes program – including last year's Routes Americas wins by Nassau Paradise Island Promotion Board as Destination Marketer of the Year and overall winner.
The airport operating company - Nassau Airport Development Company Limited (NAD), owned by the Government of the Bahamas and managed by Vantage - redeveloped LPIA into an award-winning airport with a capacity of 5 million passengers per year. The last of three phases of development was completed in 2013, and the airport is currently serving 3.3 million passengers annually, so there is room to grow. And we're particularly excited about opportunities to expand service to both the US West Coast and Europe.
The recent announcement of Condor commencing services to Nassau from 6th November 2017, reestablishing a direct link with Germany, is the latest example of our collaborative and detailed route development plan in action. LPIA also has new amenities for passengers including a greater selection of favourite food and beverage options and a VIP lounge, The Lignum Club, in its international terminal. And, NAD is celebrating its tenth anniversary in 2017.