Routes Asia 2017 shortlist announced
Airports and destinations in Asia have been recognised for their outstanding achievements in route development marketing.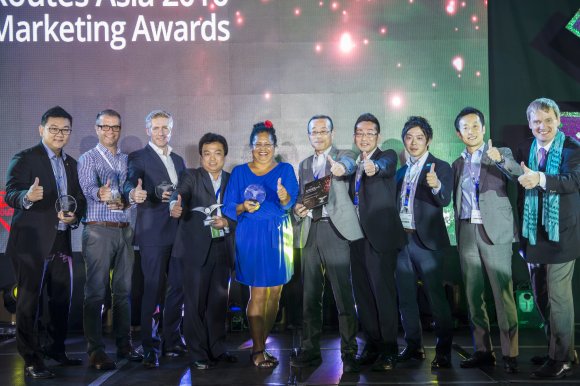 The Routes Marketing Awards are highly esteemed in the aviation industry because they are voted for and judged by airline network planners. Airports and tourism authorities compete to be recognised for the outstanding marketing services that have launched new routes or developed existing services.
The following airports and tourism authorities have been shortlisted for the Routes Asia 2017 Marketing Awards:
Over 20 million passengers
Singapore Changi Airport
Mumbai International Airport Pvt Ltd
Narita International Airport Corporation
Incheon International Airport
Kuala Lumpur International Airport
4 to 20 million passengers
Mactan Cebu International Airport
Auckland Airport
Adelaide Airport Limited
Christchurch Airport
Nagoya Chubu Centrair International Airport
Under 4 million passengers
Sunshine Coast Airport
Bhubaneswar Airport
Boracay International Airport
Guam International Airport
Queenstown Airport Limited
Destination
Auckland Tourism
Taiwan Tourism Bureau
Philippine Department of Tourism
Tourism Malaysia
Maldives Tourism Promotion Board
The shortlisted airports and tourism authorities have been contacted and asked for a submission to support their nomination.
The winners will be announced at the Routes Asia Networking Evening on 20 March in Okinawa. The event will be hosted by Okinawa Prefecture with support from Okinawa Convention and Visitors Bureau.
For more information about the awards please contact Catherine Makrandreou: Catherine.Makrandreou@ubm.com.