A four year sabbatical from the airline business has delivered the additional experience that Andres Fabre believes will help him deliver his brief of turning around the Mexican regional carrier Aeromar Airlines and position it to take advantage of additional international opportunities.
In a spotlight interview session at the Routes Americas Strategy Summit in Las Vegas this week, Fabre said an ongoing fleet rollover to modern ATR turboprops, a growth in capacity through larger aircraft variants and opportunities to grow a network into the southern states of the United States of America (US) will provide the platform to deliver a profitable return for the carrier.
Having previously worked as a pilot at Mexicana, Fabre moved into management at Aviacsa and then Mas Air Cargo, before being behind the formation of low-cost carrier Volaris. He worked briefly on a project to restructure Aerolineas Argentinas before returning to Aviacsa at the start of the decade to spearhead its turnaround. "I have been involved in turnarounds of businesses, whether current or start-ups," he acknowledged. "I am here at Aeromar to complete another turnaround".
This airline career stands him in good shape to support the goals of Aeromar's new majority investor, Grupo Synergy, the parent of Colombian carrier Avianca, but he believes a recent time-out from the industry working as global chief operating officer of KidZania, a Mexican children's edutainment company, will help more. "I have now learnt the aviation business from the other side, as a customer flying regularly on low-cost carriers. This is invaluable experience," he explained.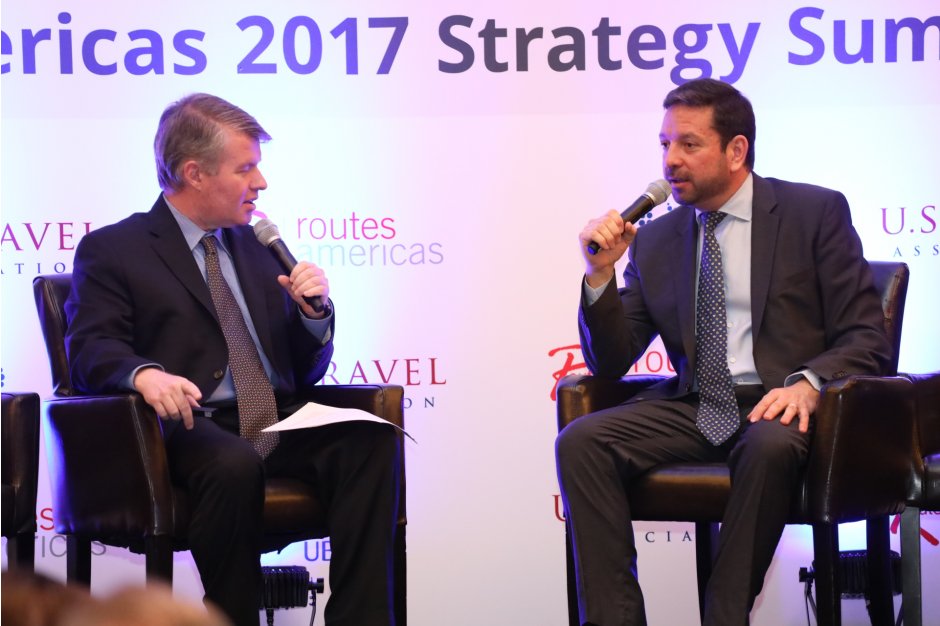 Aeromar is currently in the middle of a fleet renewal which is seeing older ATR turboprops replaced by eight new -600 variants of the type – both 48-seat ATR 42s and 72-seat ATR 72s. This process is seeing the fleet grow from 16 to 19 units, with overall capacity in terms of available seats increasing by 47 per cent due to a stronger weighting to the larger variant.
"We recently accepted three aircraft in December 2016 and January 2017 and will receive our next in March and four more by June," confirmed Fabre. "It is a fast delivery schedule and we will need to soon consider the six additional options that we included in our original order."
It is not just about turboprops though and Aeromar is also considering growth into larger regional jets, although Fabre remains tight-lipped on plans accept to confirm that it closely looking at various types. In the meantime the ATRs have allowed Aeromar to grow capacity into the USA and Fabre hopes that meetings at Routes Americas will deliver further growth in the international market.
"We hope to be able to announce new routes based directly on Routes Americas meeting discussions this week," he said. "We are potentially looking at adding two more routes linking mid-size cities in USA with north and central Mexico in the next six months."
After a liberalisation of flights between Mexico and USA, increasing tensions under the new US administration could derail Aeromar's development plans, albeit Fabre is unconcerned about President Trump's enthusiasm to build a wall between the two countries. "We'll fly over the wall and travel will continue between Mexico and USA," he quipped.