Norwegian plans MAXimum disruption to legacy carriers with Transatlantic network growth
As widely expected, European low-cost carrier Norwegian will introduce its new Boeing 737MAX fleet into operation on flights between the UK and Ireland and the United States of America. The budget airline will offer 38 new weekly transatlantic flights this summer from Edinburgh, Belfast, Cork, Shannon and Dublin serving ten routes.
As widely expected, European low-cost carrier Norwegian will introduce its new Boeing 737MAX fleet into operation on flights between the UK and Ireland and the United States of America. The budget airline will offer 38 new weekly transatlantic flights this summer between Edinburgh, Belfast, Cork, Shannon and Dublin and three secondary US airports, serving ten routes.
As exclusively revealed by Routesonline last year, Stewart International Airport and Providence T. F. Green Airport will be its main gateways into the greater New York and Boston areas, but flights will also operate to Bradley International Airport in Hartford, Connecticut. Here's full details of all the services, including flight schedule details via our Airlineroute news channel. It shows that the aircraft will have a long time on the ground in the UK and Ireland and could see them also realistically deployed on some short-haul sectors within Europe to maintain utilisation rates and reposition the aircraft.
The long-expected confirmation of the flights follows the recent endorsement of the new Trump administration in the USA for the Department of Transportation (DOT) approval of Norwegian Air International's foreign carrier permit late last year. This has allowed the carrier to establish two additional bases in the USA at Stewart International Airport, Orange County, New York and T.F. Green International Airport in Providence, Rhode Island, adding to its existing Boeing 787 Dreamliner pilot base at Fort Lauderdale-Hollywood International Airport.
"We are excited to finally be able to launch services to the US from Ireland, Northern Ireland and Scotland. Our new, non-stop service will enable tens of thousands of new travellers to fly between the continents much more affordably."

Bjorn Kjos
Chief Executive Officer, Norwegian
Norwegian already operates long-haul low-cost flights to eight major US cities from London Gatwick, but says the addition of these new routes to smaller US airports will offer even greater choice and ground-breaking fares to passengers in other parts of the UK and Ireland. The airline is offering one-way fares from £69 or €69 according to its launch promotion. It will also generate inbound flows into Ireland and Scotland from USA from the communities close to the US airports.
The flights will serve three destinations on the US east coast, with a focus on smaller US airports – these airports offer access into the New York, Boston and New England areas but carry significantly lower landing charges, allowing Norwegian to offer lower fares that will allow more people to fly and will likely stimulate the market. While its new US destinations do not stand out as destinations, low-cost carriers have proved in the short-haul market that passengers are willing to fly to out of city airports to keep costs to a minimum.
Stewart International (SWF) which is currently used domestically by Allegiant Air, JetBlue Airways and regional feeders American Eagle and Delta Connection, is located around 90 minutes away from the Big Apple. Norwegian will be the first carrier to introduce scheduled international passenger operations at the airport.
Likewise, Providence, Rhode Island (PVD) which is centrally located for New England's key points of interest, is around 90 minutes away from Boston, but offers access to the Cape Cod, Nantucket and Martha's Vineyard markets, while Bradley International (BDL), located in the heart of Connecticut, is around two hours away from New York City and Boston, and a gateway to the many attractions of New England. Both these airports have transatlantic service, the latter a new regular link through Aer Lingus from Dublin.
"We are pleased to announce our new highly-anticipated transatlantic routes. Our new, non-stop service will enable tens of thousands of new travellers to fly between the continents much more affordably," said Bjorn Kjos, chief executive officer, Norwegian.
"We are excited to finally be able to launch services to the US from Ireland, Northern Ireland and Scotland, and we would like to express a big gratitude for the extensive support from consumer groups, government officials, airports, and the travel and tourism industry on both sides of the Atlantic in our quest to offer affordable transatlantic flights for all," he added.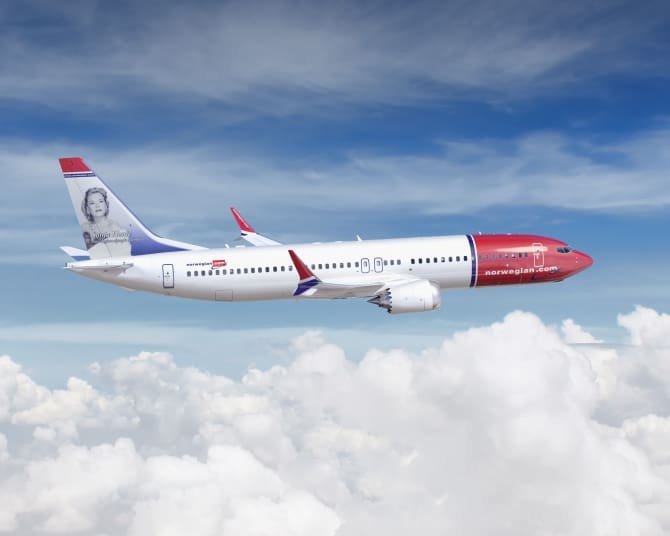 The new transatlantic routes will be operated on brand new Boeing 737 MAX aircraft - Norwegian is the European launch customer for this state-of-the-art new aircraft which offers a longer range and greater seat capacity than existing single-aisle aircraft. It has been suggested in recent weeks that the airline may actually replace Southwest Airlines as the formal launch customer for the aircraft.
Six aircraft are due for delivery in 2017 – two in May and four in June – and the airline has confirmed that at least four of the Boeing 737s will be based in the Greater New York City area and the Greater Boston area next year. Its schedules confirm that the remaining two aircraft will be stationed at Edinburgh Airport in Scotland to support twice daily flights across all three new US destinations.
"The cost of transatlantic travel has been too high for too long so by connecting Scotland with smaller US airports, we can offer some truly affordable fares," said Kjos, upon confirmation of its Edinburgh schedule.
These flights will commence from the middle of June 2017 with daily flights from Edinburgh to Stewart International, a four times weekly link to Providence and three times weekly departures to Bradley International. The services will depart from Scotland's capital city between 5:00pm and 6:00pm each day, arriving in the US just after 8:00pm in the evening.
The airport's chief executive, Gordon Dewer described Norwegian's long-haul arrival as a "game-changer" for connectivity. "These new low-cost direct services between Scotland's capital city and the east coast of America are a real game-changer – making travel between these two parts of the world easier than ever before and opening up possibilities to more business and leisure passengers than ever before," he said.
The four Irish operations will follow from July 1, 2017, including the only direct transatlantic flights from Belfast in Northern Ireland after United Airlines recently (January 2017) suspended its long-running route from its Newark Liberty International Airport hub. Norwegian will offer five weekly flights into Belfast International Airport with three weekly flights from Stewart International and two weekly services from Providence. Belfast International Airport's managing director Graham Keddie described Norwegian's arrival as "fantastic news for Northern Ireland".
In the Republic of Ireland, Norwegian is finally able to confirm the arrival of the long-spoken about first ever scheduled transatlantic flights from Cork with a three times weekly link to Providence. It will also indirectly compete with national carrier Aer Lingus into both Dublin and Shannon with the introduction of alternate New York and Boston flight options.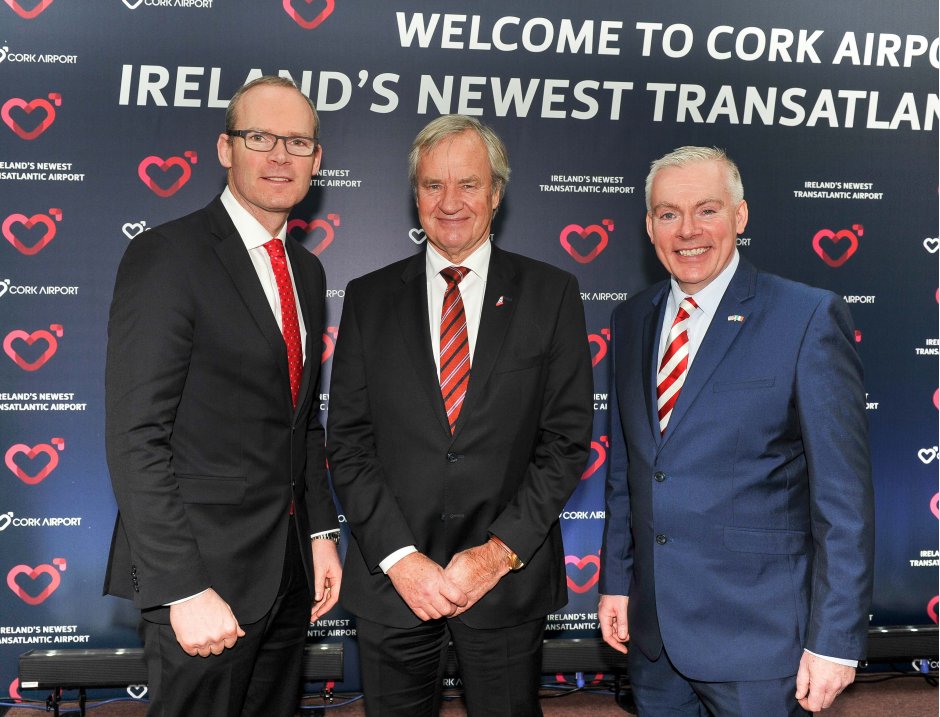 In Dublin it will offer 12 weekly transatlantic flights with a daily Stewart International and five times weekly Providence schedule, while in Shannon, in the south of the country, it will offer twice weekly flights to both Stewart International and Providence.
Dublin Airport officials say the new low-cost operation will complement its existing transatlantic offering and support growing demand for flights between the capital city and the US. "These new routes offer great choice and flexibility for both business and leisure customers," said Vincent Harrison, managing director, Dublin Airport. "Transatlantic traffic has tripled at Dublin Airport since 2010 and these two new routes from Norwegian mean that 19 new transatlantic services have been added to our route network since 2011."
Shannon has been at the forefront of so many major global breakthroughs in aviation and the advent of what is perceived as the next evolutionary stage of the long-haul low-cost model is another. "We engaged first with Norwegian Air International on this as far back as 2014 so we are delighted it has finally come to fruition," said Andrew Murphy, managing director, Shannon Airport.
"As an island, the importance of convenient, non-stop flights cannot be overstated – they are critical to achieving growth in inbound tourism."

Alison Metcalfe
Executive Vice President, USA & Canada, Tourism Ireland
Norwegian has confirmed all its flights, with the exception of Belfast - Providence, will operate year-round and continue into the winter schedule with information from the carrier that its schedules will be tweaked with non-daily routes seeing a change in days of operation between the summer 2017 and the winter 2017/2018 schedules. There will also be frequency cuts across almost all markets during the winter period - full details via our airlineroute news channel - which could open up opportunities for further network growth in the winter 2017/2018 schedule.
The announcement is more good news for Irish tourism from the US, following a record year in 2016 when an estimated 1.4 million American travellers visited Ireland, and augurs well for prospects for tourism from the US to Ireland in 2017.
"These flights will certainly help boost tourism from the US and offer more choice for potential travellers living in the northeast," said Alison Metcalfe, executive vice president, USA & Canada, Tourism Ireland. "As an island, the importance of convenient, non-stop flights cannot be overstated – they are critical to achieving growth in inbound tourism."
With these new routes, Norwegian will offer 55 routes from the US this summer; 48 to Europe and seven to the French Caribbean. Other upcoming 2017 launches from the US include: Oakland to Copenhagen (March 28, 2017); Los Angeles to Barcelona (June 5, 2017); Newark to Barcelona (June 6, 2017); Oakland to Barcelona (June 7, 2017); Orlando to Paris (July 31, 2017); and Fort Lauderdale to Barcelona (August 22, 2017).
The UK and Ireland – USA transatlantic market is currently dominated by the legacy airlines of Europe and North America. According to data from intelligence provider OAG, low-cost operators accounted for just 2.4 per cent of the available seats in this market last year, albeit they hold a slightly greater share of passengers through one-stop options such as via Iceland with WOWair or via Germany with Eurowings.
This marketshare actually represented a doubling of the share recorded in 2015 and the growth of low-cost flights, driven mainly by Norwegian, has helped grow the market to ten-year capacity highs with year-on-year growth of 5.1 per cent in 2014, 7.3 per cent in 2015 and 6.9 per cent last year.
UK long-haul legacy carriers British Airways (BA) and Virgin Atlantic Airways have the strongest individual presence with a 30.7 per cent and 17.0 per cent share of Transatlantic capacity in 2016, ahead of the US majors American Airlines (16.6 per cent), United Airlines (13.5 per cent) and Delta Air Lines (7.8 per cent). American Airlines recorded the largest capacity growth in 2016, due to the amalgamation of US Airways operations, with its offering growing more than a third at 37.3 per cent, while Aer Lingus, like BA part of IAG, recorded a 15.6 per cent capacity growth.
Norwegian's 2.4 per cent capacity share would seem miniscule compared with the legacy operators (it is hardly even visible on the above chart), but it is making significant moves. This figure will obviously grow in 2017 with the new flights. The success of its low-cost operations has already seen British Airways announce plans to introduce its own flights between London Gatwick and Fort Lauderdale and Oakland International: two routes that Norwegian have shown can support non-stop flights.
"Freddie Laker, the father of low fares across the Atlantic with Laker Airways, is smiling from the grave. This is the biggest news in Transatlantic travel in 30 years. It should stimulate travel for all airlines," Michael Miller, a former aviation journalist and expert on the US aviation market and now chief executive officer Americas at CAPA - Centre for Aviation, told Routesonline.
Norwegian's new transatlantic flights will likely capture a new market. Traffic data already suggests that its existing flights are developing a new market of travellers, while taking a small amount of demand from existing operators. WOWair, which is offering long-haul low-cost from the UK and Ireland to both Canada and the US via Keflavik International Airport in Iceland, confirmed late last year that it is seeing a similar situation with its own flights. It has been mainly serving the major US markets but its recent expansion into Pittsburgh shows it too believes some smaller cities can support a low-cost stimulus.
"I believe there is a tremendous potential for low-cost travel to further stimulate demand between Europe and North America," the airline's founder and chief executive officer Skúli Mogensen told Routesonline during an exclusive interview. "We are not talking about taking demand from existing services, but introducing a whole new market for long-haul travel."
"We are already seeing this in the data from our existing routes into Canada and the United States, which are performing extremely well and securing very positive loads that are ahead of our ambitious targets. These flights are actually growing the market," Mogensen added.
Data from the AirVision Market Intelligence tool from Sabre Airline Solutions shows that bi-directional O&D demand between UK and Ireland and USA suggests that Norwegian secured a 3.9 per cent share of the traffic in this market in 2016 with average fares of $256.8 each way, much lower than the market average and considerably lower than the market leaders. This was a market of around 16.7 million passengers in 2016, with Norwegian carrying around 500,000 annual passengers, according to estimates - WOWair carried an estimated 7,700 passengers on its indirect flights.