Infrastructure, regulation and aircraft - what the future holds for Asian aviation
Ahead of Routes Asia 2017 we spoke to Chin Leong Teo of Changi Airports International to hear his thoughts on the major challenges and opportunities facing aviation in the region.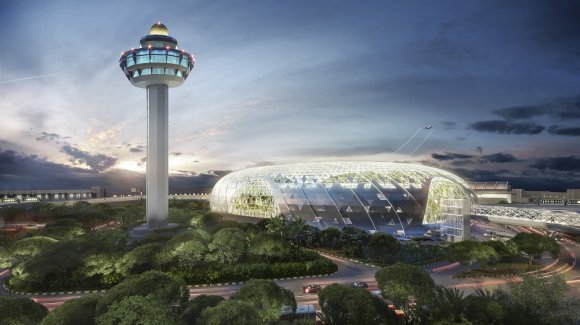 Ahead of Routes Asia we spoke to Chin Leong Teo, director and head, traffic development and market analysis, consultancy, Changi Airports International.

Mr Teo brings with him nearly 15 years of airport traffic development experience. Since joining CAI in 2008, he has consulted for projects across Asia, Europe and South America, devising strategies and implementing initiatives to effect traffic growth at various investee and client airports.
Q: What are the major targets for CAI in the next few years?
CAI is a leading consultant, manager and investor in the global aviation market. It is a wholly-owned subsidiary of the Changi Airport Group in Singapore.
On the investment front, CAI will continue to explore airport investment opportunities in both emerging and developed markets. We like airports which have strong growth prospects, potential for capacity expansion, and room for business transformation. During investment due diligence phase, we utilise our in-house airport consultancy capabilities to assess target airports. This has proven to be very effective and useful.
On the consultancy front, our expertise continued to be highly sought after globally. We just finished an airport positioning and traffic strategy project with a major European hub airport. We were also recently engaged by a Japanese consortium to provide traffic analysis and strategy support for their bid for a Japanese airport concession. We hope to build on this good consultancy pipeline and grow our consultancy business going forward.
Q: With the expected growth in Asian aviation, what major infrastructure challenges need to be addressed?
Airbus and Boeing have forecasted that Asia-Pacific will take up 38 per cent - 40 per cent of all global aircraft deliveries from 2016 – 2036. That's about 13,000 new aircraft, most of which would be Code C types.
The most important considerations in airline network planning are traffic volumes and yields. However, as airports in Asia get increasingly congested, the availability of well-timed slots is starting to play a more prominent role in airline's network decisions.
Those airports which fail to plan and provide capacity ahead of demand will lose out to those which have available slots at peak travel times. So amongst airports, there will be winners and losers, depending on how they manage this capacity challenge.
---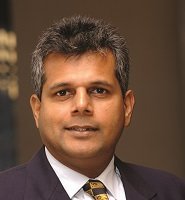 Can airports keep pace with demand? Airport Challenges - Congestion, Capacity and Construction
At Routes Asia an expert panel of airline and airport representatives will tacke some of the major challenges facing the growing Asian aviation market.
Vijay Poonoosamy, vice president international affairs, office of the president & CEO, Etihad Airways, will chair the debate
---
Q: Where do you see the major growth driving Asian aviation – domestic or international? And which international geographies outside Asia will contribute?
It is difficult to classify growth according to broad domestic or international segments, because opportunities are country and market specific.
Within Asia, we think Chinese outbound tourism would drive international traffic over the next few years. In 2015, there were 128 million outbound tourists from China. This number is projected to grow to 200 million by 2020. Based on this projection, there will be an additional 72 million Chinese tourists who will increase international passengers at airports worldwide, by 144 million, both ways. If we logically assume that Asia will capture the majority of this growth, say about 70 per cent, then we are talking around 100 million additional international passengers in Asia, attributed to Chinese outbound tourism growth alone, by 2020. This is a lot of traffic.
We think the recovery of the United States and European economies will drive business traffic growth to / from Asia. We already see the optimism manifest in network planning decisions. Singapore Airlines recently started non-stop Singapore – San Francisco services. News reports have cited the carrier's plans for more non-stop services to the United States from 2018, to be operated with new ultra-long range version of the A350-900.
Additionally, the rising middle class in Asia will start to travel further away for leisure, some of them outside Asia for the first time. Tourists on such trips will find the United States, Europe and Australasia attractive. So such macro trends will drive Asia's origin-destination traffic to these regions going forward.
Q: Are there any regulatory challenges that could prevent Asian aviation from fulfilling its potential?
Traffic rights constraint is a regulatory challenge that could prevent Asian aviation from fulfilling its potential.
We note that some Asian countries continue to adopt a conservative traffic rights policy, limiting growth of foreign carriers' access to their home markets. We appreciate that there are issues related to home carrier competitiveness, unions, other stakeholders, and so forth. Whether a conservative policy ultimately leads to a better overall national outcome, is a call these countries will need to make.
Q: How will China's ambitious new airports plan affect aviation in the country and region?
According to Civil Aviation Administration of China (CAAC), China has plans to build 66 new airports over the next five years. This would include new airports in Beijing, Chengdu, Qingdao, Xiamen and Dalian.
Having sufficient capacity will facilitate air traffic growth, by resolving slots constraints at the Chinese end of the sector. This obviously bodes well for airlines with plans to grow international flights to / from China.
Q: The Chinese and Indian governments are focussing heavily on aviation, is this a trend you expect to see across Asia?
Aviation as an economic contributor has always been important in Asia.
Small open economics like Singapore and Hong Kong have placed significant importance on aviation as an economic driver for decades. This is reflected in how they have shaped their respective aviation policies and how they have built up their respective hub carriers in Singapore Airlines and Cathay Pacific.
Low cost carriers (LCCs) continue to grow in Asia, but penetration rates vary widely amongst the different countries. Those at the bottom end are catching up quickly. Japan for example, has seen LCCs grown from contributing 3.2 per cent of market seat capacity in 2010 to 17.3 per cent in 2015. Along with such growth, there will be new demands for infrastructure, regulations, and inevitably more requests on the respective governments to facilitate their development.
Source: CAI Research
So yes, we do expect governments across Asia to continue or enhance their focus on aviation going forward.
Q: Do you expect to see more Asian airlines upgauging to larger aircraft as their networks grow?
There are two considerations here: Whether airlines will upgauge to larger aircraft for (1) regional flights, and for (2) long haul flights
For (1) - Code C aircraft like B737 and A320 have remained the workhorse aircraft type of choice for low cost carriers (LCCs) world-wide. There are reasons for this – low operating cost per seat, low seat count per aircraft allows for multiple frequencies per day, stimulating origin-destination traffic. There are reasons to believe the trend of relying on Code C aircraft for regional flights will continue. Of course, as Asian airports become increasingly slots constrained, airlines may start to opt for bigger types like A321, to make best available use of scarce slots. This may drive upgauging going forward.
For (2) – On long haul flights, fuel efficiency will be an important consideration in choice of aircraft. Newer, fuel efficient Code E aircraft such as B787 and A350 have on average, slightly smaller seat capacities than their B747, B777, and A380 predecessors. This could drive a gradual downgauge trend to "smaller" aircraft on long haul flights. Having said this, there are market specificities, and if A380's order book grows and it becomes more prevalent, we could see some upgauging on specific sectors.
Q: Do you have anything further to mention which may be interesting to our readers?
We have over 100 staff in CAI, hailing from 17 different countries. A truly international team with a global perspective!
The Live Content programme at Routes Asia - 30 speakers, seven talks and one Summit, starts with the Strategy Summit on the afternoon of 19th March. Find out more and register for Routes Asia.