PRESS RELEASE: Okinawa prepares to host first Japanese Routes Asia
Okinawa will host the first Japanese Routes Asia air service development forum this weekend (19-21 March) to boost international transport connections.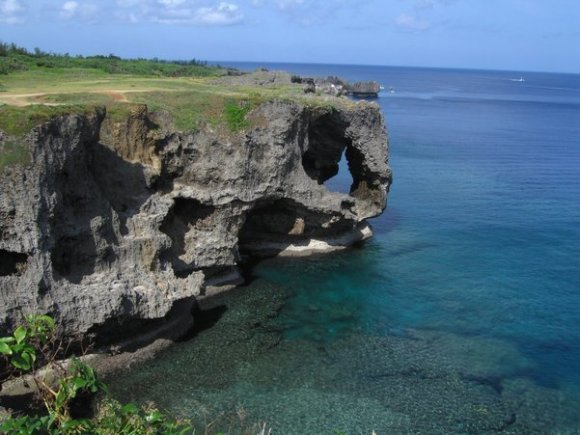 Now in its 15th year, Routes Asia brings together airlines, airports, tourism authorities and governments to plan new flights and increase existing services. Over 930 route development professionals from 110 airlines, 170 airports and 20 tourism authorities are expected to attend this year's event at Okinawa Convention Centre.
Japan has become a more affordable tourist destination in recent years due to the emergence of low-cost carriers and the depreciation of the Japanese yen. Between 2011 and 2016 the number of overseas visitors surged from 6.2 million to over 24 million, while Japan's international market capacity grew by 43% to 52.5 million seats.
Okinawa has also experienced a tourism boom with over eight million people travelling to the prefecture every year to enjoy the subtropical climate, serene beaches, crystal clear sea, lush forests, UNESCO World Heritage Sites and unique culture.
Okinawa's Naha Airport has more than trebled its international flight capacity in the last three years from an average of eight to 23 a day. New links include Hangzhou, Nanjing, Tianjin, Kaohsiung and Bangkok.
Hosting Routes Asia will give Okinawa the opportunity to showcase its many attractions to the aviation industry. The airlines that have signed up include Air China, Air Asia, Air New Zealand, All Nippon Airways, British Airways, Hainan Airlines, Norwegian and Qatar Airways.
The conference element of the event, the Strategy Summit, will give delegates the chance to hear from industry leaders. The high profile speakers include the CEO of Hong Kong Express, Andrew Cowen, and Etihad Airways' vice president international affairs, Vijay Poonoosamy.
Steven Small, brand director of Routes, said: "This is the first year that Routes Asia will be held in Japan, so it's an exciting landmark for us. The event will help Okinawa Prefecture to reach its target of 10 million tourists a year by 2021.
Takeshi Onaga, Governor, Okinawa Prefectural Government said: "As the host of Routes Asia, Okinawa Prefecture is looking forward with great excitement to showing our guests around these beautiful islands.
"Okinawa is Japan's southernmost island, and I am certain that our guests will be fascinated by their experiences of Shuri Castle, which has been registered as a UNESCO World Heritage Site, as well as by our crystal seas, beautiful sandy beaches, glittering coral reefs, traditional dance performance and Okinawan cuisine."
More information about Routes can be found at routesonline.com
Routes Asia 2017, 19-21 March, Okinawa Convention Centre, Okinawa, Japan.
-ENDS-
Notes to Editors
Routes events are unique forums dedicated to the development of new air services. They revolve around pre-scheduled meetings, an exhibition and a conference. Four 'regional' route development forums are held between February and June in the Americas, Asia, Europe and Africa, with the flagship World Routes event taking place in September.
Routes events are organised by UBM plc. UBM is the largest B2B event organiser in the world. Our 3,750+ people, based in more than 20 countries, serve more than 50 different sectors. Our deep knowledge and passion for these sectors allow us to create valuable experiences which enable our customers to succeed. Please visitubm.com

for the latest news and information about UBM.
For further information contact:
Karen Reeves
Communications & Content Marketing Manager
Routes, UBM EMEA
T: +44 (0)161 234 2721
M: +44 (0)796 6405 105