International Airlines Group (IAG), the parent of legacy airlines British Airways, Iberia and Aer Lingus and low-cost operators Iberia Express and Vueling, has confirmed its new low-cost long-haul business will operate under the LEVEL brand. As we have previously reported, the airline will launch from Barcelona from June 1, 2017 with flights to Buenos Aires, Argentina; Punta Cana, Dominican Republic and Los Angeles and Oakland International (serving the San Francisco Bay market) in the United States of America.
The start-up will operate with two Airbus A330-200s, likely transferred across from Iberia and configured in a two-class arrangement seating 314 passengers – three rows of 21 premium economy (2-3-2 arrangement) and 293 economy (2-4-2 arrangement) seats. These will be flown under the Spanish flag carrier's 'IB' code with existing Iberia flight and cabin crew on three times weekly flights to Buenos Aires (subject to government approval); three times weekly to Oakland International, twice weekly to Los Angeles and twice weekly to Punta Cana (also subject to government approval).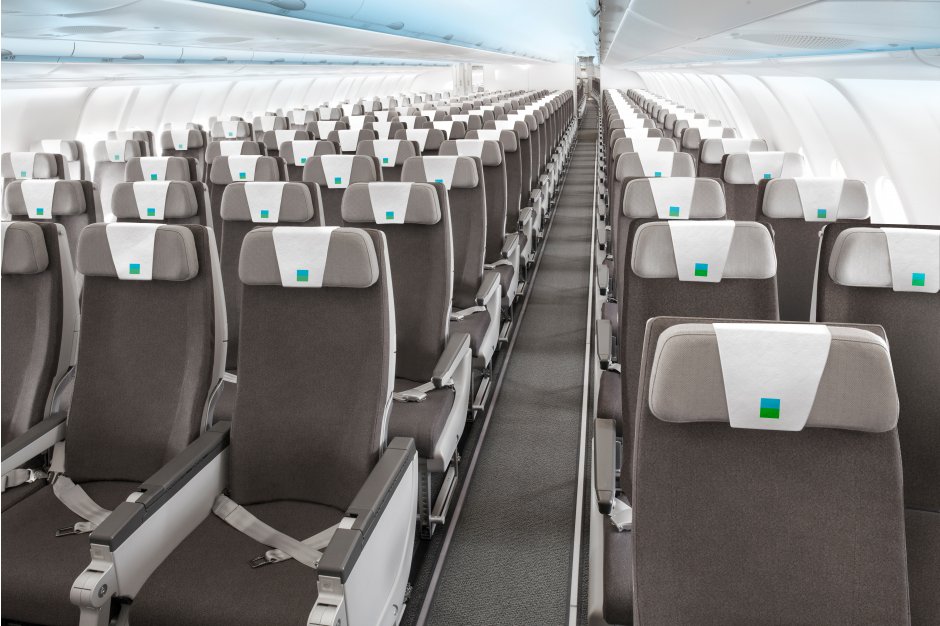 Barcelona has been chosen as the first European city for the launch of IAG's new operation partly due to the strong connecting passenger flows that can be provided by low-cost carrier Vueling, but LEVEL has plans to expand its flights from other European cities.
"LEVEL is an exciting new IAG airline brand which will bring a stylish and modern approach to flying at prices that are even more affordable. It will benefit from having the strength of one of the world's largest airline groups behind it. LEVEL will become IAG's fifth main airline brand alongside Aer Lingus, British Airways, Iberia and Vueling. It will complement our existing airline portfolio and further diversify our current customer base," said Willie Walsh, chief executive officer, IAG
"Barcelona is Vueling's home base and this will allow customers to connect from Vueling's extensive European network onto LEVEL's long-haul flights. This is just the start. We're really excited about the opportunities for expansion and we plan to bring LEVEL to other European destinations," he added.
The start-up has a rather short period of just under 12 weeks until the launch of operations and may have already missed key booking periods for some of the markets it will serve, but the airline's management team is confident that its business model, an innovative brand and pricing strategy will help stimulate the market. Fares start from €99/US$149 one way and include checked luggage (in addition to a free cabin bag), meals, seat selection and complimentary In-Flight Entertainment (IFE) access for Premium Economy passengers, while a full menu of add-ons will be available to Economy passengers to customize their own itinerary.
LEVEL will offer all customers access to next generation in-flight technology with a wide range of onboard entertainment options, with high-speed internet connectivity available from €8.99. It will also be part of the Avios scheme – the loyalty currency for IAG's airlines and beyond – allowing frequent flyers to earn and redeem points.
Here's full details of the airline's schedule and how the network of four routes and ten weekly return long-haul flights could operate. Please note the proposed aircraft deployment is purely based on our own analysis from the formal flight schedules uploaded by the carrier this week.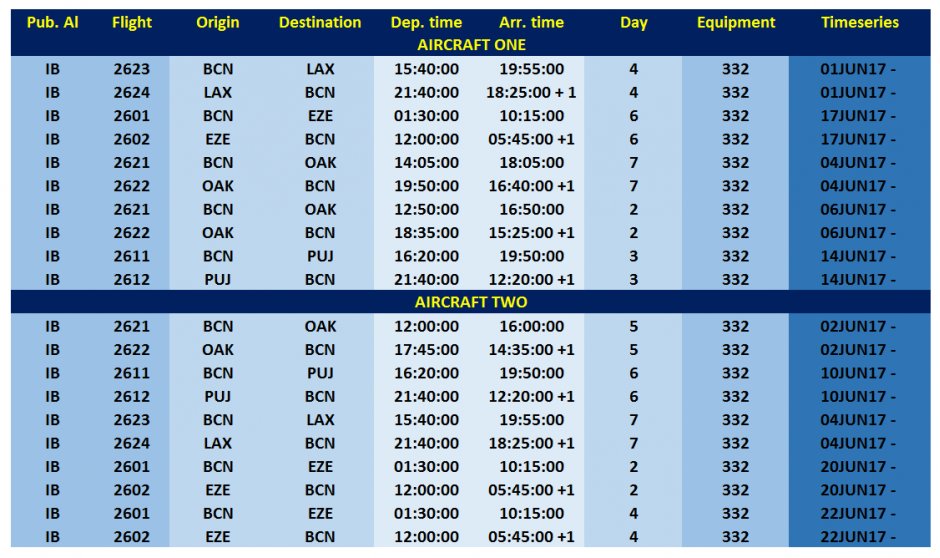 The new LEVEL operation on Barcelona - Buenos Aires will bring competition to a city pair that has been served continuously for over a decade by Aerolineas Argentinas, while the Los Angeles and Oakland markets will also be flown by Norwegian when it launches its own long-haul low-fare offering from Barcelona in June 2017. The Barcelona - Punta Cana market is not currently served on a non-stop basis, albeit the Dominican Republic destination is currently served from Madrid by multiple operators.