Fast-growing airport Stockholm Arlanda is targeting further network development in China, India and the US, parent company Swedavia has told Routesonline.
The airport, which recorded passenger growth of 6.7 per cent last year and is on course for 8.7 per cent in 2017, is confident that its proposition and location are ideal for further network development in these regions.
At Routes Asia 2017 we spoke to Elizabeth Axtelius, director aviation business, and Carl Andersson, senior manager business development, who shared their plans to continue this impressive growth.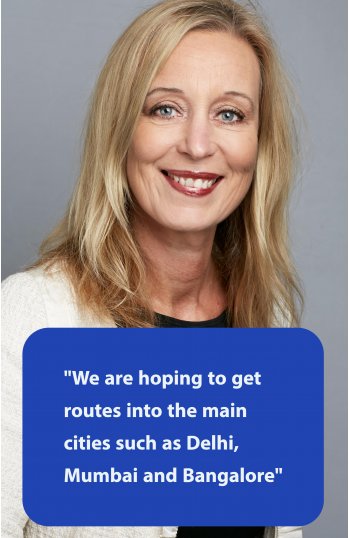 Following five years of "all-time-high figures", Axtelius explained that "it's intercontinental traffic which has the highest growth rate, mainly from the US, which is largely due to the expansion by Norwegian and SAS. In September 2015 SAS opened a Hong Kong route; that has also been very good because we need more traffic into Asia. Singapore airlines will also start in May this year."
The airport does not plan to rest on its laurels where Asia is concerned, however, and will proactively target the developing Chinese outbound market.
"I think everyone is interested in China," said Axtelius. "But it's actually growing a lot for us; the Stockholm visitors' board has reported 80 per cent growth in travellers from China this year. Currently we have Air China operating from Beijing, but of course Shanghai would be very interesting."
Conversations with carriers into the Chinese market are already taking place, Axtelius revealed: "Shanghai is a very important market and we believe we can have a carrier soon, we're talking to many airlines including SAS, Air China, China Eastern; there are many different options."
Additionally, India is proving an attractive target, particularly with the large VFR traffic thanks to Stockholm's large number of technology businesses.
"We are hoping to get routes into the main cities such as Delhi, Mumbai and Bangalore," said Axtelius. It's the same story with India as with China; the growth is fantastic and the market has been good because the Gulf carriers have been expanding in Stockholm which has also stimulated the market."
"Helsinki has a large part of the Asian traffic at the moment and we have SAS previously focusing on Copenhagen, but that is changing now because Sweden is actually the largest market in Scandinavia," said Axtelius. "We see that airlines are becoming more and more attracted to Sweden."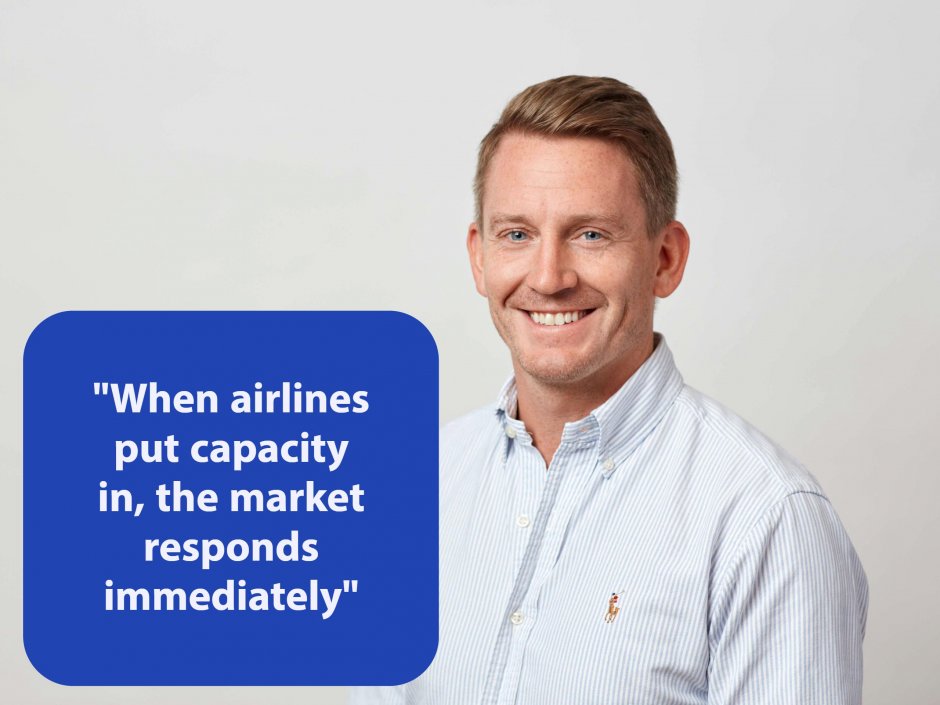 According to Andersson, there is a "huge potential for more direct routes" to these geographies from Arlanda.
"In the last four years we've had a lot of new capacity in terms of seats, but the market has actually grown more than capacity, so the Stockholm market is under-stimulated," he said. "This means that when airlines put capacity in, the market responds immediately."
"I think we even see it in the US; you could assume it's a pretty mature market but Norwegian has actually stimulated it a lot and SAS has followed, and have also been building in Stockholm including the LA route."
US growth is firmly on Swedavia's radar, with Axtelius revealing that Arlanda is "building for US pre-clearance - we should be ready for that in 2019".
"We have very short distances to the US, much like Asia," Andersson added. "A lot of airlines from Europe fly over Sweden when they fly to destinations in the US, so we're well located. Of course we also have the lowest airport fees in Scandinavia and we're very proud of our marketing incentives, so we believe we have a great proposition to attract airlines."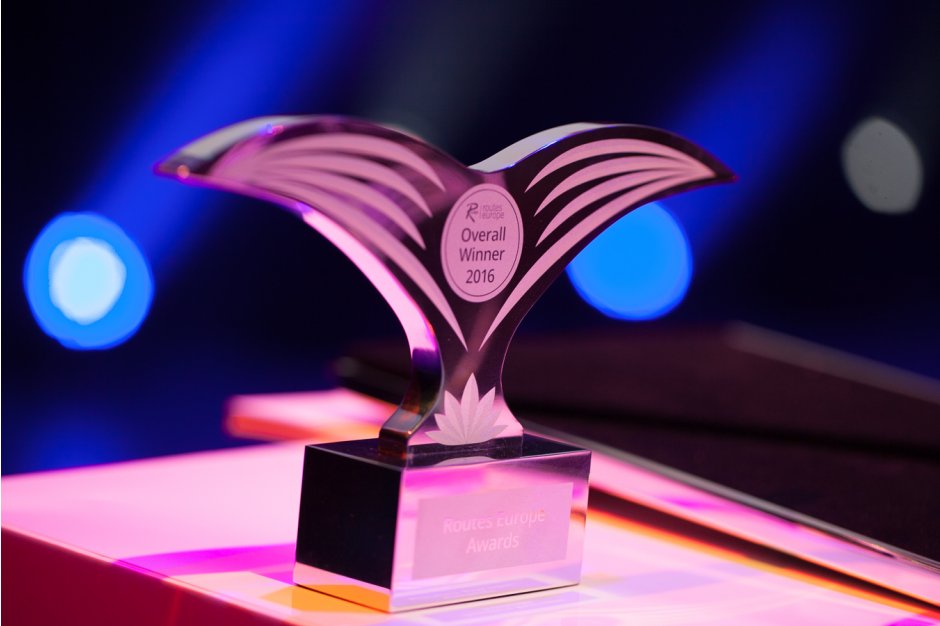 Routes Europe Marketing Awards
Stockholm Arlanda Airport has been nominated in the 'over 20 million passenger' category of the Routes Europe 2017 Marketing Awards.
"When the airlines come in we offer very good Connect Sweden marketing support with our partners Visit Sweden, the city of Stockholm and others. So we're trying to get together and support the airlines when they come in to drive inbound traffic to Stockholm.
"We also have another initiative called Team Sweden. It's initiated by the embassies everywhere in the world and also getting together with the business community trying to support more traffic to Sweden."
These incentives are part of the airport's offering, but the development of the city and country play a vital role in the continuing growth of Arlanda.
"It's one of the fastest-growing cities in Europe," said Axtelius. "It's a business market as we have the financial centre of Northern Europe; we have a lot of start-ups and large companies such as Ericsson, so they attract a lot of people."
"We have both long- and short-distance trains running into the airport, so we have good connectivity. A lot of airlines worry about the weather but Arlanda has never been closed because of snow.
"Also we're very attractive to visitors from Asia and the US as a destination; if you have visited Paris and London and are looking for something new, Stockholm is a really nice option."
Although the airport's growth has been rapid and it has ambitious network development objectives, Swedavia is confident that any capacity challenges can be overcome.
"Currently we have the capacity to grow but of course it will be a challenge in the near future since we've had such fantastic growth," said Axtelius. "But I believe we can manage this until 2020, when we start digging on our huge expansion plan for the airport."
Routes Europe 2017 - 10 reasons to attend