PRESS RELEASE: Northern Ireland works with aviation industry to increase international flights
Belfast is hosting the Routes Europe forum next month (23-25 April) to bring new flights and improved international connections to Northern Ireland.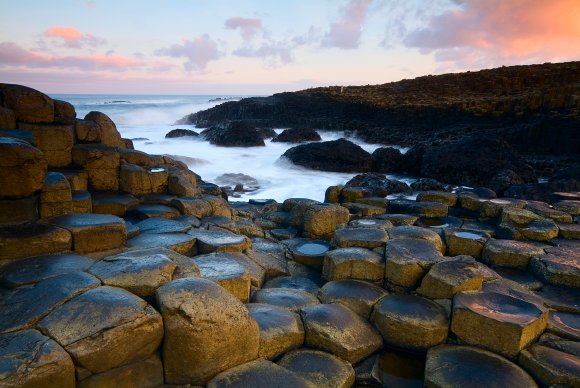 Routes Europe provides a meeting place for airlines, airports, tourism authorities and government bodies that want to plan new flights and increase existing services. It moves to a new city every year to highlight different aviation markets to Europe's leading airlines.
Increased investment in Northern Ireland and a tourism boom have helped to stimulate the demand for travel. Scheduled air traffic has increased by around 4% a year since 2013 – higher than the wider European region. Belfast International Airport and George Best Belfast City Airport handled 7.8 million passengers last year, and the numbers are forecast to rise during 2017.
Low-cost airlines are responsible for much of the growth. Ryanair's new base at Belfast International Airport has had the biggest impact, introducing flights to Berlin and Milan and a service to London Gatwick that operates four times a day. Thirteen additional routes will be operated during the summer 2017 schedule.
Belfast City Airport's new routes include Eastern Airways' regional UK flights and Icelandair's three-times-a-week service to Reykjavik (starting in June) which will provide easy connections to its network of destinations in the US and Canada.
City of Derry Airport has also secured a new airline to Northern Ireland – bmi regional. The carrier will launch a high-frequency service to London Stansted at the beginning of May.
Northern Ireland is welcoming more visitors every year, creating the scope for further route development. Visits to the country's attractions reached an all-time high of 17.5 million in 2015, with the most popular sites being the Giant's Causeway and Titanic Belfast. The numbers will continue to grow as tourism is developed into an industry that delivers £1 billion to the economy by 2020 (a target of the Northern Ireland Executive).
A greater choice of destinations would better serve local people as well as visitors -1.2 million Northern Ireland residents passed through Dublin Airport in 2015. In addition, as many as one million inbound passengers used Dublin as a gateway to Northern Ireland. New routes from North Ireland's airports would help to meet the demand that already exists in the market.
Mel Chittock, executive director of finance and operations at Invest Northern Ireland said: "Northern Ireland is an up and coming destination with huge aspirations for export, tourism and investment growth."
John McGrillen, chief executive of Tourism NI added: "Hosting Routes Europe will highlight the significant scope which exists for further route development from Northern Ireland and demonstrate why Northern Ireland is a great place to work, live, visit and do business."
Steven Small, brand director of Routes said: "Direct and convenient air access is vital for Northern Ireland's economy and future prosperity. Routes Europe is a brilliant opportunity to show the aviation industry why new services are needed."
Northern Ireland has a range of partners committed to the success of Routes Europe 2017 in Belfast. Stakeholders include the Department for the Economy and its agencies – Invest NI and Tourism NI – as well as Belfast City Council, Visit Belfast, Tourism Ireland, George Best Belfast City Airport, Belfast International Airport, City of Derry Airport and the Belfast Waterfront.
More information about Routes can be found at routesonline.com
Routes Europe 2017, 23-25 April, Belfast Waterfront, Belfast, Northern Ireland.
-ENDS-
Notes to Editors:
A press conference will take place at Routes Europe 2017 on the morning of Monday, 24 April. Members of the media are also welcome to attend the event. Please contact Karen Reeves for more information.
Routes events are unique forums dedicated to the development of new air services. They revolve around pre-scheduled meetings, an exhibition and a conference. Four 'regional' route development forums are held between February and June in the Americas, Asia, Europe and Africa, with the flagship World Routes event taking place in September.
Routes events are organised by UBM plc. UBM is the largest B2B event organiser in the world. Our 3,750+ people, based in more than 20 countries, serve more than 50 different sectors. Our deep knowledge and passion for these sectors allow us to create valuable experiences which enable our customers to succeed.
Please visit ubm.com

for the latest news and information about UBM.
Firmly established as one of the world's best conference centres, the newly expanded Belfast Waterfront (Home to Routes Europe 2017 conference) offers contemporary design, stylish interiors and state-of-the-art facilities, with spectacular riverside and city view.
For more information contact:
Karen Reeves
Communications & Content Marketing Manager
Routes, UBM EMEA
T: +44 (0)161 234 2721
M: +44 (0)796 6405 105
Helen Smyth
PR and Media Relations Executive
Invest Northern Ireland
T: +44 (0)28 9069 8840
M: +44 (0)7817173513
Email: Helen.Smyth@investni.com