Airlines Live - hear direct from the carriers at Routes Europe
Our Airlines Live programme will enable delegates to hear from seven airlines across the event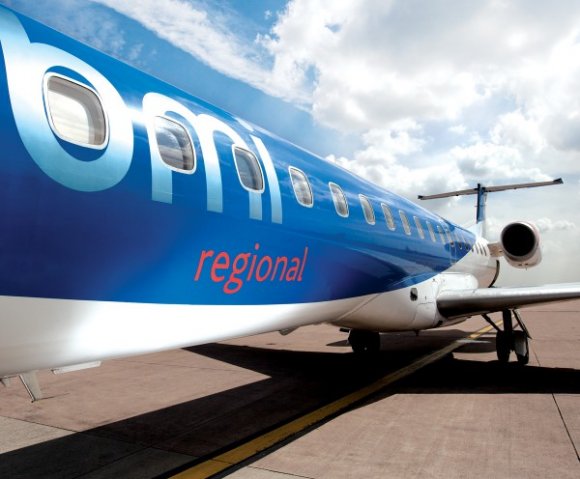 Our new format Airlines Live briefings will bring the carriers direct to the audience of Routes Europe 2017.
Exclusively open to attending airport and tourism authority delegates, these sessions are delivered by senior network planners, providing delegates with an opportunity to gain an insight into their target and current airline partners' business.
Airlines Live briefings are the best way to further develop your understanding of the route planning function of airlines, hear a valuable update on the opportunities the airline feels are out there and gain an understanding of how decision makers at airlines see the market place.
Participating airlines
Bmi Regional
Time: 24th April 2017 - 08:55 - 09:15
Speakers:
Jochen Schnadt, CCO, BMI Regional
Mike St. Laurent, Vice President, ASM
Top three routes 2016:
Rotterdam Airport - Munich International Airport
Aberdeen - Norwich
Frankfurt International Airport - Jonkoping
Notable new routes for 2017:
Londonderry – Stansted
Lublin – Munich
Birmingham – Gothenburg
Cathay Pacific
Time: 24th April 2017 - 10:10 - 10:30
Speakers:
Will Kerr-Muir, Airport Planning Manager, Cathay Pacific
Oliver Setchell, Airport and Ground Services Procurement Manager, Cathay Pacific
Top three routes 2016:
Hong Kong International - Taipei Taiwan Taoyuan International
Hong Kong International - Singapore Changi Airport
Hong Kong International| Bangkok Suvarnabhumi International
Notable new routes for 2017:
Hong Kong International - Ben Gurion
Hong Kong International – Barcelona
Hong Kong International - Christchurch
NIKI
Time: 24th April 2017 - 12:15 - 12:35
Speakers: TBC
Top three routes 2016:
Vienna International - Zurich Airport
Vienna International - Rome Fiumicino

Vienna International - Palma de Mallorca
Notable new routes for 2017:
Dusseldorf – Palma de Mallorca
Hamburg - Palma de Mallorca
Munich – Palma de Mallorca
Transavia
Time: 24th April 2017 - 14:55 - 15:15
Speakers:
Oliver Newton, Network Planner, Transavia
Top three routes 2016:
Amsterdam - Malaga
Amsterdam - Barcelona
Amsterdam - Alicante
Notable new routes for 2017:
Amsterdam - Munich
Amsterdam - Zurich
Eindhoven - Stockholm Arlanda
Germania
Time: 24th April 2017 - 15:20 - 15:40
Speakers:
Claus Altenburg, Director Revenue Management and Development, Germania
Top three routes 2016:
Bremen - Palma de Mallorca
Hamburg Finkenwerder - Toulouse
Dusseldorf - Pristina
Notable new routes for 2017:
Nuremburg - Palma de Mallorca
Nuremburg – Rhodes
Nuremburg - Faro
Firnas Airways
Time: 24th April 2017 - 16:10 - 16:30
Speakers:
Kazi Shafiqur Rahman, Founder and CEO, Firnas Airways
Yolanta Strikitsa, Director, Strikitsa Consulting
Challenges of starting an airline
easyJet
Time: 25th April - 11:00 - 11:20
Top three routes 2016:
London Gatwick - Amsterdam
London Gatwick - Geneva
Charles de Gaulle - Milan Malpensa
Notable new routes for 2017:
London Luton - Nantes Atlantique
London Luton - Marseille Provence
London Luton – Stockholm Arlanda
See the full Live Content Programme and how to register
---
Routes Europe 2017 - 10 reasons to attend