Live blog - Routes Europe 2017
All of the highlights from Routes Europe 2017 in Belfast. Day three: Brexit, Airlines Live, Handover Ceremony, ASM Clinic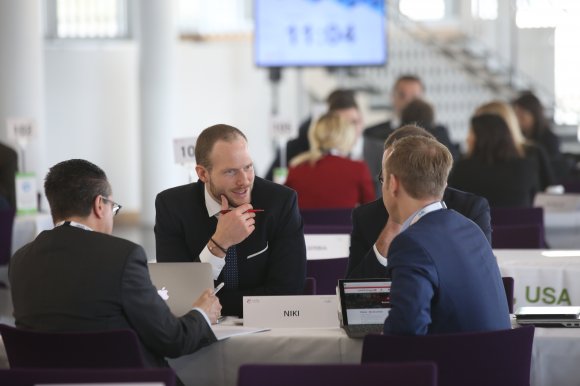 Follow this live event blog for updates throughout Routes Europe 2017...
15:00 - meet our event charity partners
Our official charity partner for Routes Europe 2017 is SOS NI, a volunteer-centred charity that is making a real difference to children, young people, and adults on the streets of Belfast.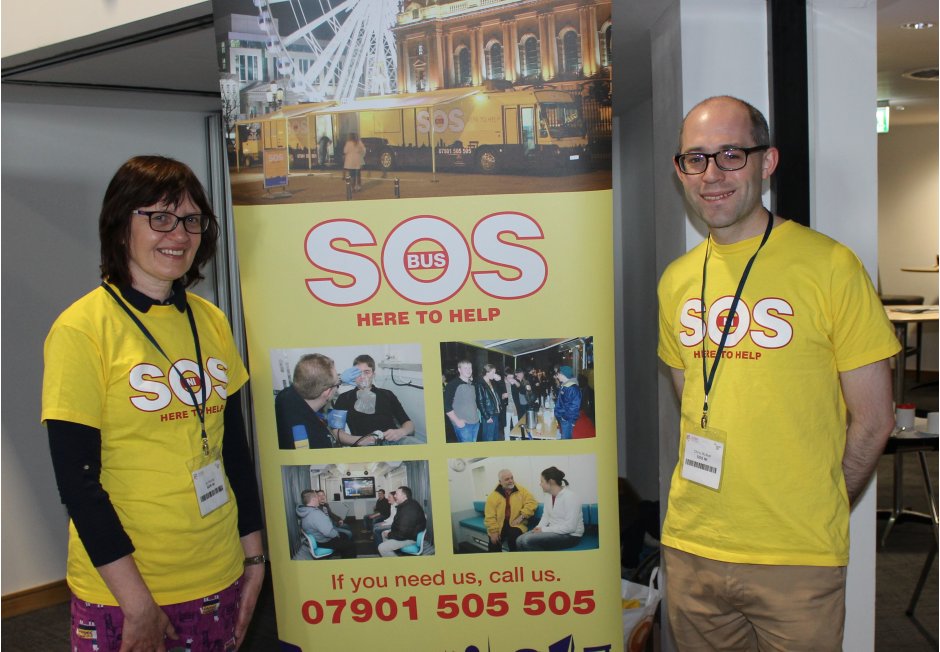 Chris McAteer, Communications and Fundraising Assistant, said: "SOS NI has been thrilled to be a part of Routes Europe 2017. "
"As a charity that works on behalf of vulnerable people on the streets, we hugely appreciate being invited to share our work with the business community at this high-level event."
"We would like to thank UBM, as well as the local stakeholders who recommended SOS NI, for this opportunity and the generosity they have shown."
13:30 - Routes Europe handed over to Bilbao
Routes Europe was officially handed over to the Basque city of Bilbao today - Read the full story >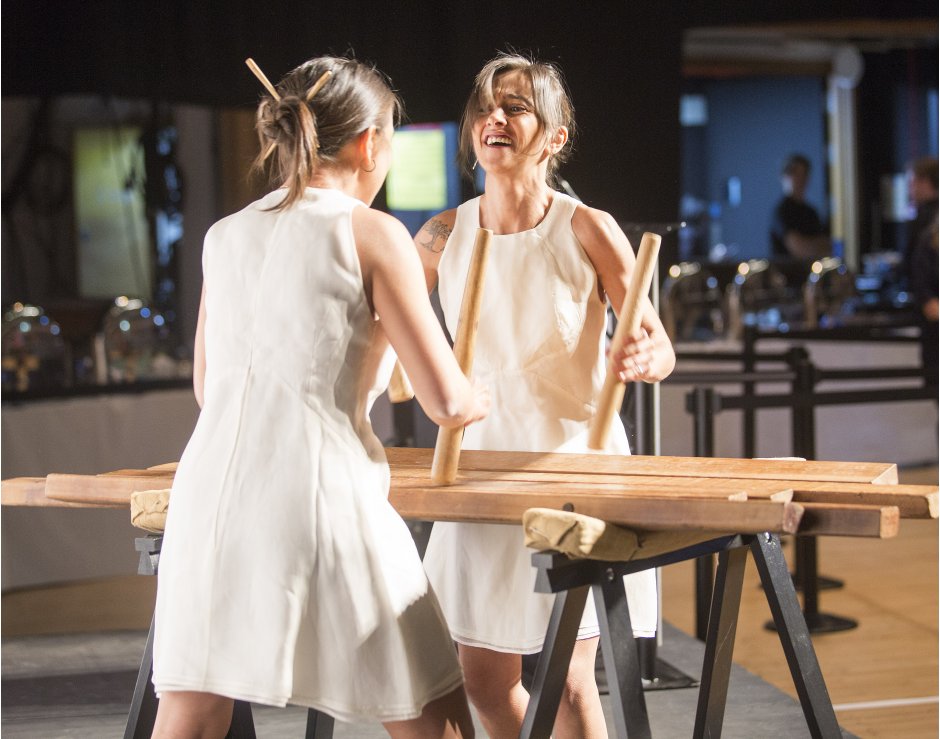 ---
12:20 - ASM Taster course: Negotiating Airline Deals & Legal Guidelines
Global route development consultancy ASM show delegates how to structure route development deals with airlines and how to meet the required legal guidelines.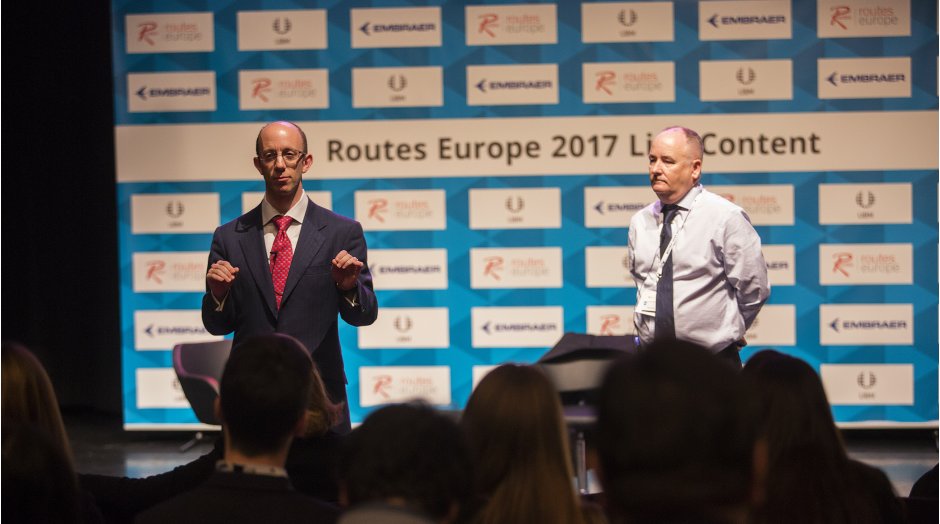 ---
09:45 - Panel Session: How Brexit will impact the aviation industry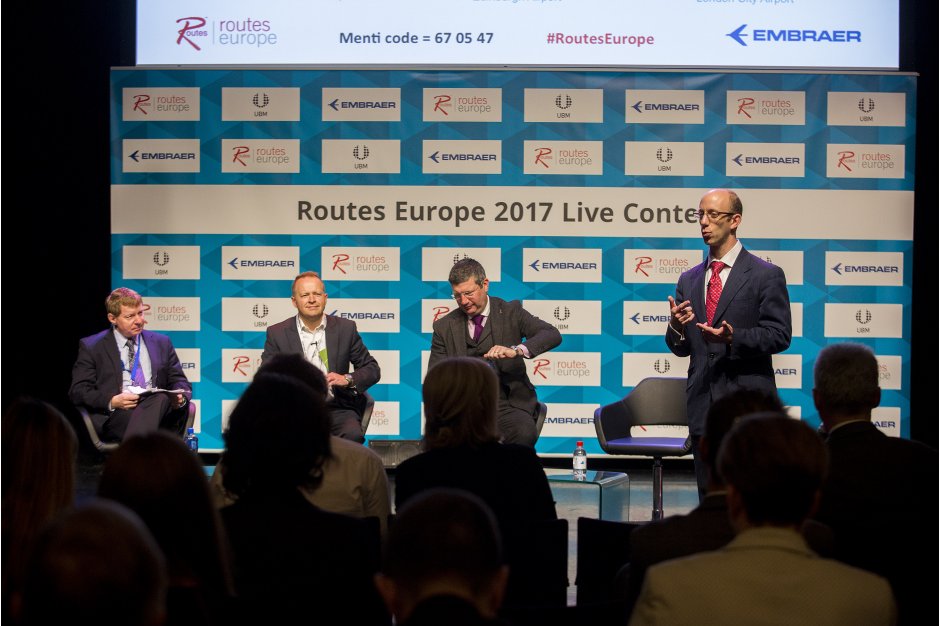 "When I did my PhD there were 1,000 routes within Europe. Today Ryanair has nearly 2,000 routes within Europe - the EU has been absolutely fantastic for aviation. The benefit has been to customers."
"In the UK we can't go very far without getting wet, so the UK is very good at air travel. For those UK airlines which have a lot of domestic travel, they might be affected if Scotland stays within the EU."
"Although the EU is saying there will be no central deal, aviation might end up being excluded from that."
"We want to become a great trading nation once again, but the UK needs aviation to trade."
"We have issues with airline ownership; look at IAG. Could we see British Airways no longer being a British airline?"
Prof Keith Mason, Centre for Air Transport Management, Cranfield University
"It's about a willingness to make this work. We're going to need to ride the wave, but ultimately I'm optimistic that we'll end up with Open Skies."
"The biggest risk is under-selling ourselves with politicians. We can't be bringing problems to them; we need to be talking about our strengths and solutions."
Gordon Dewar, CEO, Edinburgh Airport
"50 pecent of UK traffic goes into Europe, but one-in-ten of European traffic goes into the UK. This is a European issue. The ideal outcome for the UK industry would be no change. Transport is the enabler of trade, and aviation is a key part of that. Without aviation, the whole of European trade will be affected."
"The UK government has said aviation is a priority. But do other EU member states feel the same way? I would hope my counterparts across Europe are having the same lobbying discussions with their governments that we are."
"Some of the airports which rely more on low-cost travel could be affected. It could be helped if easyJet spin-off a European operation as discussed. We have a lot of exposure to European markets but this hasn't put off European airlines from investing; airlines must be confident that this will be resolved one way or another."
Bernard A. Lavelle, Sales Director, London City Airport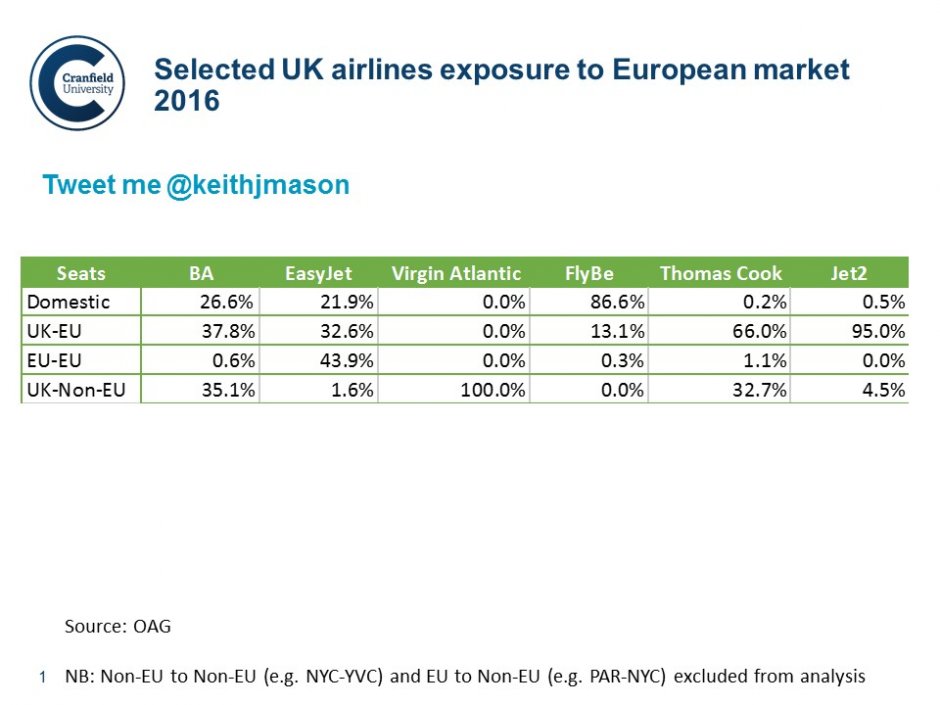 ---
08:00 - Routes Europe in the news
BBC NI has been fliming at Routes Europe 2017 - see the news coverage below.
---
21:00 - awards winners revealed
Find out who won this year's Marketing Awards...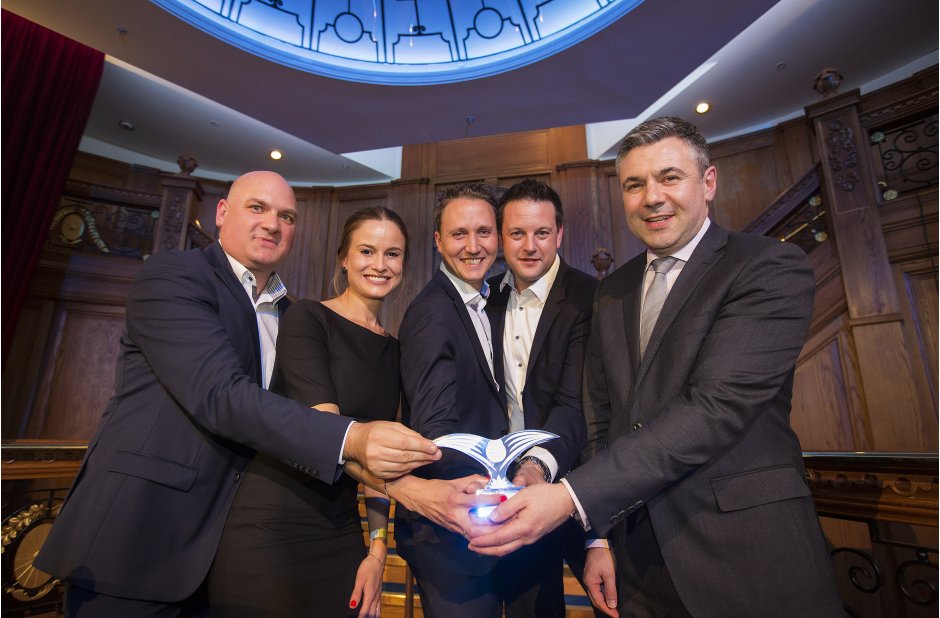 ---
14:00 - Ryanair - The future 'Amazon of air travel?'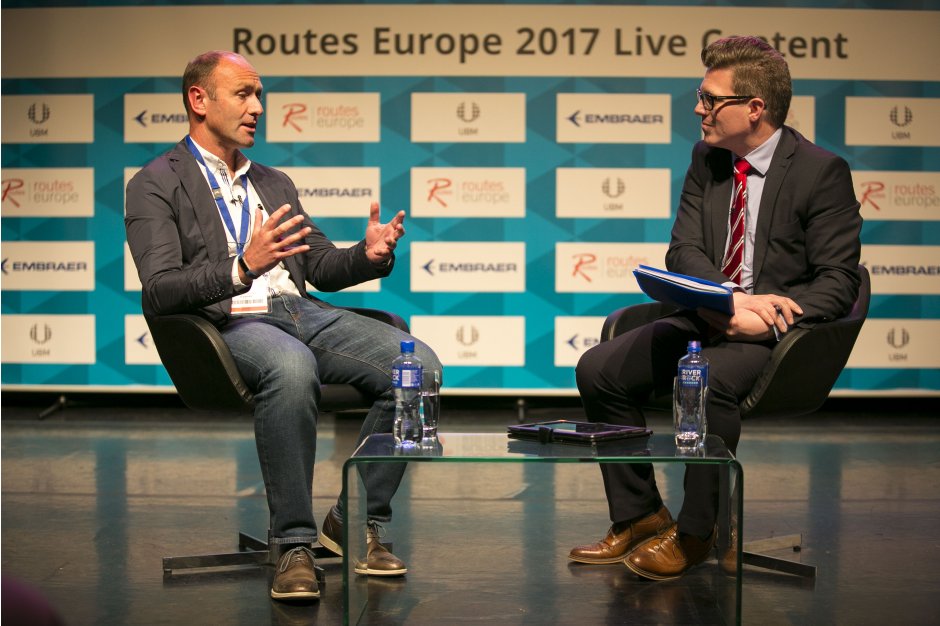 Kenny Jacobs, Chief Marketing Officer, Ryanair
On Northern Ireland:
"We look at the two million people coming to Northern Ireland each year and we think that could be doubled with the right investment that's not politically motivated."
"Don't be too attracted to the idea of American or Chinese tourists. You could probably get 25 European tourists for every American, and probably about 40 for each Chinese tourist. It's all about the numbers - you want as many people coming into the country as possible and we think that's the right model for tourism in any market."
"There's £20m to invest in Northern Ireland. Well done to everyone involved, but this money should be used to remove the APD."
"We're not hung up worrying about any market. We want to be the biggest and the best everywhere. We have about 50 new aircraft each year so it's about getting the right routes to give value to the shareholders."
On Brexit:
"Please put open skies and the free movement of people at the top of the divorce negotiations. It's important that business travel and tourism is not affected."
"It's an emotional divorce at the moment, it's time for people to start making decisions rationally."
"If there is disruption over Brexit, it's a good opportunity for the other 33 markets we serve to take the capacity we might have put into the UK market."
On 'the future Amazon of air travel':
"The world already knows the Ryanair website and app, and book their flights there. We know the size of our customers' families, where they travel, what sort of hgoliday they take. So we can then connect the right products such as car hire to that customer."
"We are going to do self-connecting flights on the Ryanair network. We're going to do feeder traffic so customers can book their ongoing non-Ryanair flights via our website."
"We're partnering with other airlines on an individual basis. We want to do this on a low-cost model."
"We're keeping an eye on what other airlines are doing. Jet2 do a great job with package holidays from Manchester, for example. We're watching their successes and considering similar steps on a low-cost forwar-pay model."
"There's nothing that's a definite 'no' apart from Heathrow. But do I see people in a Ryanair lounge, no because it's passe. Do I see people with a plastic loyalty card saying Ryanair? No because it's tacky. When it comes to digital engagement we're more interested in what the likes of Amazon and ASOS are doing than our competitors."
"I think we'll see about half the online travel providers going out of business in the next five to ten years. They will just be too small with Amazon, Google and Ryanair.com in the space and people won;t be able to get everything they need in one place."
"Digitial allows our customers the self-service they want in a low-cost, low-complexity way. We've hired people from Google and Paddy Power - highly digital businesses. Four years ago we didn't know our ass from our elbow and now we have one of the most exciting digital transformation plans in any industry."
"Over 95 percent of people now come direct to our website. No airline should be paying people to get traffic to their site, they need to own their passengers. It's added 20 people to every flight in our network - that's pure profit."
"We see a lot of very good airports with very bad security. It doesn't matter how good your coffee is or how fast your WiFi is - if the security process is bad customers will say they hate that airport experience."
"Self-connecting is probably the number one question asked by our customers, so we decided to do something about that. We hope it will get more people flying Ryanair."
On Ryanair's new charter service in Poland
"We think it's a market that needs more choice and we're happy to offer that. We see a very real Polish middle class emerging and we know the market - we're number one there. Consumers will have full protection and we're going to offer a wider connection window than other airlines."
On Barcelona:
"They should be developing the market for wider Catalunya. They should keep Catalunya tourism growing and not just focus on the number of tourists in Barcelona."
Tweets on Kenny Jacobs' keynote presentation:
---
13:40 - 20 minutes until Kenny Jacobs' keynote presentation
13:25 - day one highlights now online
You can see a full image gallery of the first day at Routes Europe on our Facebook page.
---
11:25 - Panel Session: The Rise of the Regionals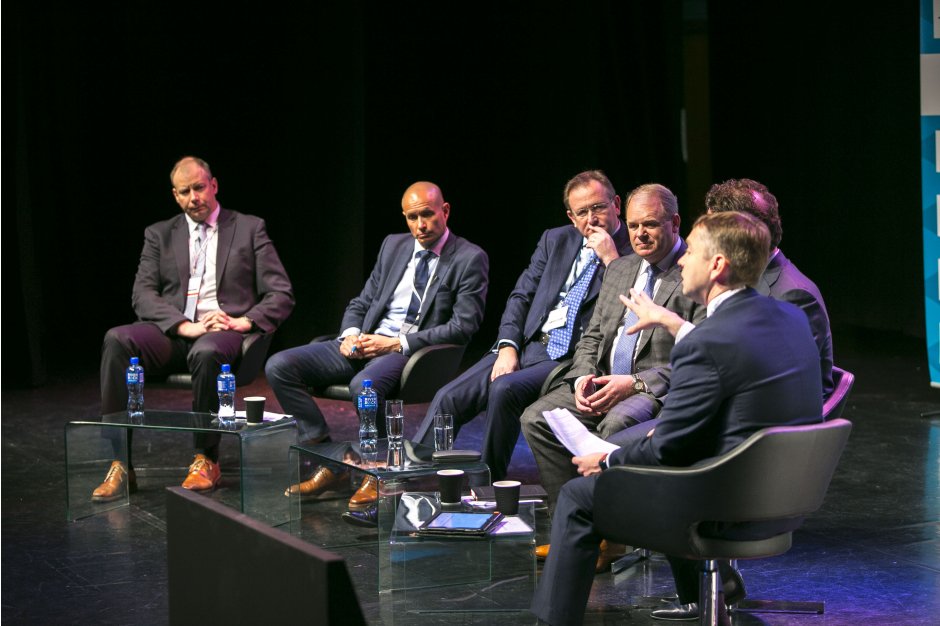 "I would be lying if I said the trend is anything other than bigger, faster better. For us it's not a question of if we upgauge to bigger aircraft, it's when."
"In terms of making business happen, people will always work with people they like. The human aspect is not going to change."
"Some routes can never be changed in terms of aircraft. You can have the lowest unit costs in the world; but if you can't fill the aircraft it's not going to work."
"We are building a nice list of the second cities in countries. Just because they're not the capital city and prime business, that doesn't mean there's nothing happening."
"We need to find the right capitalisation in the regions. Connectivity is the first step for business and the job creation and taxation that goes with it."
Jochen Schnadt, CCO, bmi regional
"We're ambitious for the next five years, and that's because our offering works for us and the airlines."
"The costs remain the same for airports - you still need the same number of firefighters. So aircraft technology that allows us to expand our network is very exciting."
"I don't know how the future brands market will evolve and to an extent I don't care. All we need to do is make sure we pick the winners."
Brian Ambrose, CEO, Belfast City Airport
"Everyone talks about Liverpool being a low-cost airport, but what does that mean? We provide a fantastic service to 1.6 million people, and that's fantastic. Let's net get hung up on terms such as 'regional'."
"The most important thing is that routes work. You can have all the fancy routes you want, but you need people in the seats."
"We rely on non-aeronautical spend. You can fly to Tenerife for £50 now, and when could you ever do that before? You can get a ticket for ridiculously cheap, but then pay for parking and food. It's a great model and a win for everyone."
"Some airlines do make a difference. If Ryanair or easyJet launch a new route it goes from day one; they have huge marketing machines."
Andrew Cornish, CEO, Liverpool John Lennon Airport
"There are some routes which can only be served by smaller aircraft, Regional airports need those kind of services and are willing to partner with airlines. From that sense regional airports are absolutely the future."
"Smaller airports, like all airports, have a difficult time making a profit. What i see is that it's not about regional airports; it's about the region wanting connectivity. What we do is work with our partners and then how the airport is financed is less important. If we can get the local government to pay for firefighting and security, then we can get better deals with the airlines. Regional governments shouldn't see airports as somewhere to make money, but somewhere to make connections that bring money to the region."
"There is a trend towards fewer airlines with bigger marketing power and that can be helpful for the airports. We launched a new route recently and what made the difference is having the SAS codeshare."
Marco van de Kreeke, CEO, Groningen Airport Eelde
"To make the future work you can't operate routes like you did 20 years ago. I get a lot of requests where they want my airline to operate slim routes, but they just want a shuttle service serving that route. Brands don't matter as much."
Andreas Mathisen, Business Development Manager, Danish Air Transport
---
10:00 - More air services crucial for the 'undiscovered part of Ireland'
Belfast's senior aviation and tourism leaders agreed at a press conference this morning that increased air connections are vital to the future of the 'undiscovered part of Ireland', and that route development is the key.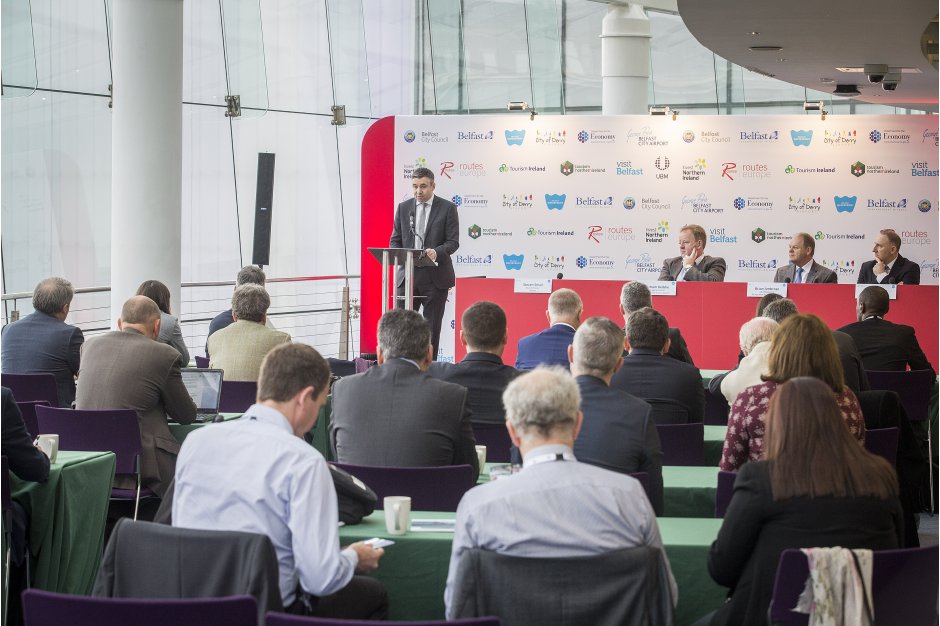 ---
09:45 - Skyscanner
Faical Allou, Business Development Manager, Skyscanner Analytics, discussing 21st century analytics and their role in identifying traffic leakage.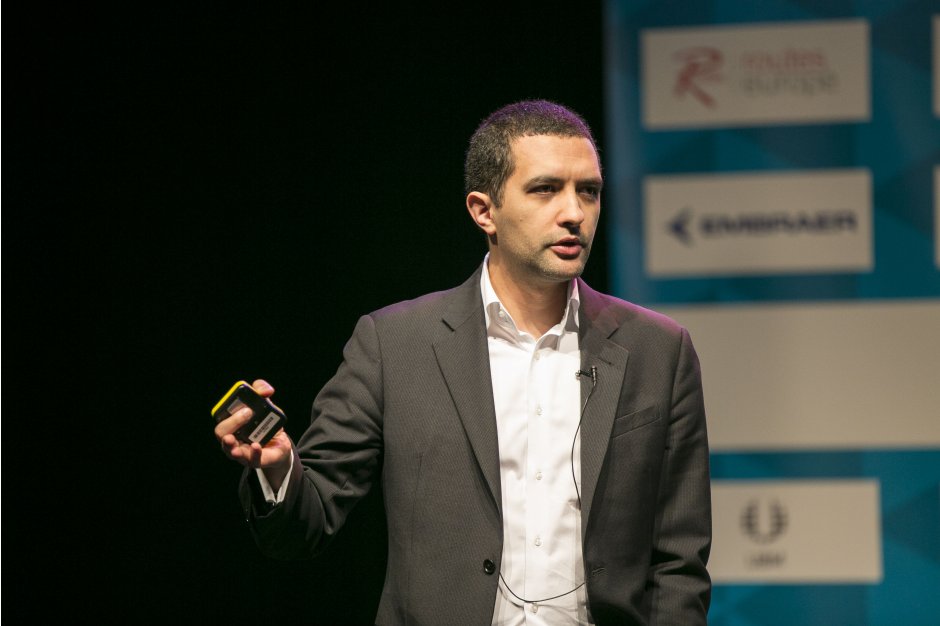 "Tickets are the most widely-used piece of data in the industry, but it's insufficient - we don't know where the traveller is coming from, only where they boarded."
"We need to find out the inspiration for travellers. When people start chatting on Facebook, we need to know that in advance; who wants to go to the destination and how much would they be willing to pay to get there? That's coming, natural language processing will enable it."
"The booking system is from last century. Compare that to what Amazon is doing - they are shipping items before people even buy them."
"We need to break the chicken and egg problem. If there is no flight, nobody flies it, but that doesn't mean they don't want to. We need to use search tracking to find out what the real demand is."
"Typically people are interested in travelling, but if they can't find a good offer they will give up. So the demand is greater than what we can see."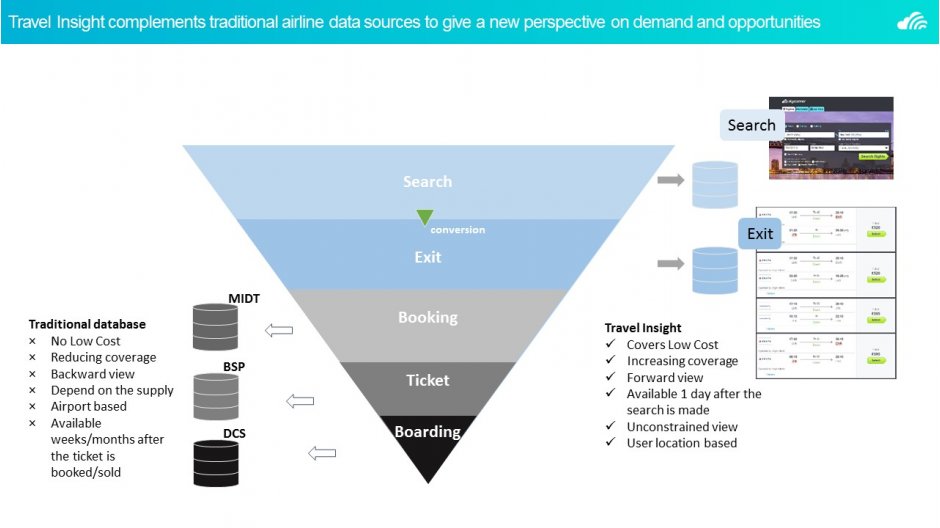 ---
09:00 - Airlines Live - bmi regional
Jochen Schnadt, CCO of bmi regional, discusses the airline's network development plans in conversation with Mike St. Laurent, Vice President Consulting, ASM.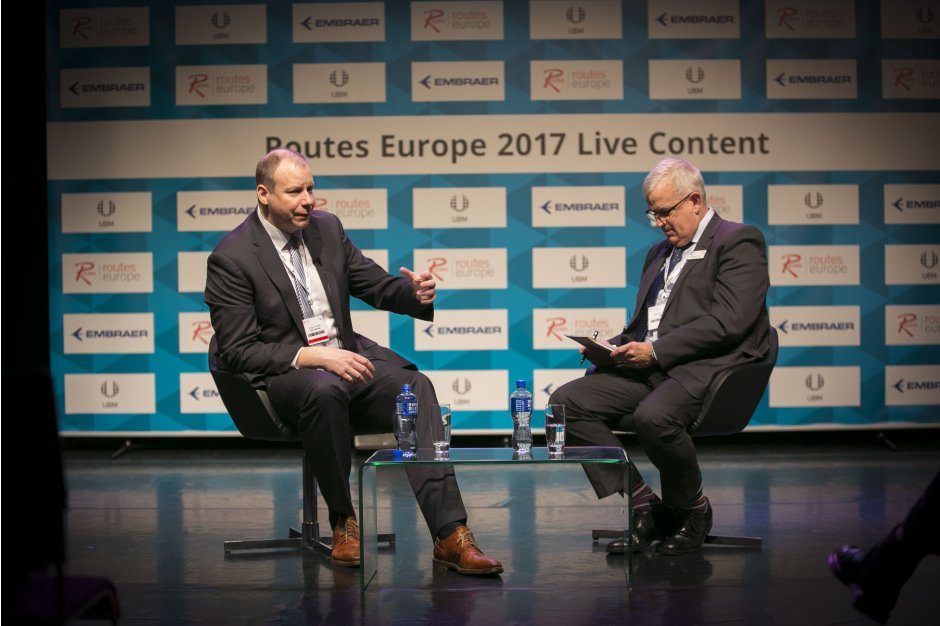 ---
08:15 - host press conference
Routes brand director Steven Small meets with Belfast Lord Mayor Brian Kingston and the full Routes Europe hosting team.
"Northern Ireland is a business and tourism destination on the rise," said Steven. "The demand for travel is increasing so there are significant route development opportunities for Europe's airlines."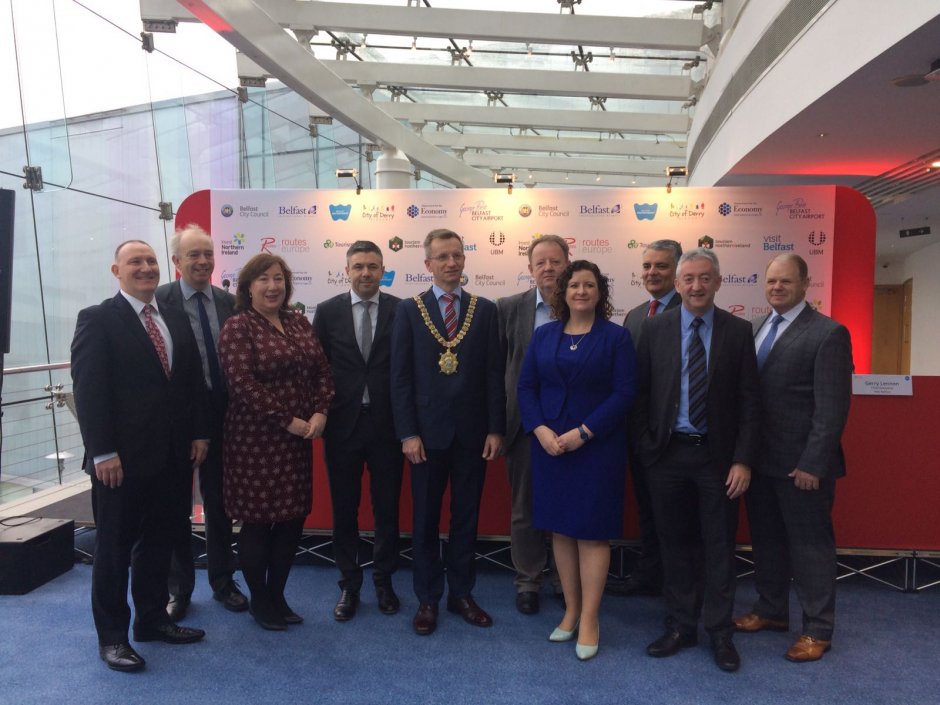 ---
08:00 - last night's welcome reception
Last night's welcome reception took place in the stunning Belfast City Hall.
---
16:45 - Discussion:

Living the dream - Long-haul low-cost becomes a reality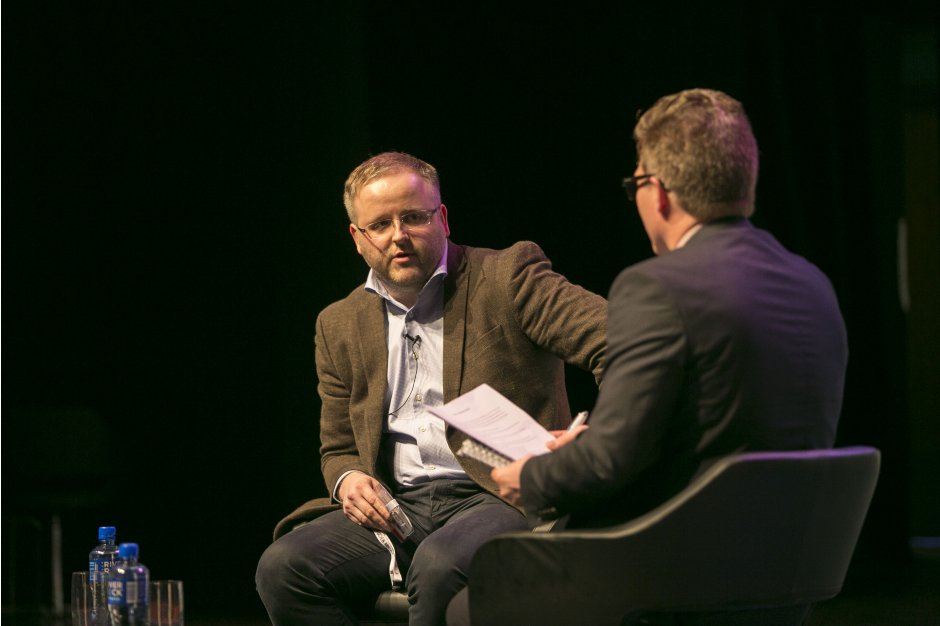 Speakers:
Moderator: Nigel Mayes, Senior Vice President , ASM
Daniel Snaebjornsson, VP Network and Planning, WOW air
"Capacity growth will be 30-40 per cent year on year for winter 2017/18."
"3,000km is our average sector length. It's increasing with the A330, when I joined it was roughly 2,000."
"We have four new A330s joining the fleet next year. The network plan goes out about 18 months. We know the major places we're flying to, but being young and growing fast we don't have a ten-year plan. We decide every time our fleet planning guy comes up with a new aircraft!"
"In five years time our fleet is going to be Airbus, and the new aircarft is going to allow us to go into the US."
"In terms of size, we want WOW to aim for about 10 percent of the trans-atlantic market."
"CASK, on-time performance, customer satisfaction and employee satisfaction are our four major KPI pillars. None of them are more important than the others."
"The UK has not done itself a favour by bvoting for Brexit - it's not as hot as it used to be, I'd say the US is the most attractive market at the moment, then Canada, then the European countries."
"Our average fare is very competitive... but I won't tell you what it is!"
"New markets might open up in Europe, but the UK and France will remain our major markets next year."
"We dont have any codeshares in our sights, but we would consider working with someone in the US in future."
"There is no limit on the distance for long-haul low-cost - as long as you can do it efficiently in that marketplace."
"In five years time we will be looking at serving Asia and other markets. Then our fleet will be around 40 aircraft. That might be conservative!"
---
16:20 - Presentation: How New Generation Aircraft will Change the European Business Models
Raul Villaron, Marketing Director EMEA, Embraer
"Routes Europe is where we can connect to real people making decisions, so it's great for Embraer."
"Embraer is the leader - and we intend to stay the leader."
"All airlines are moving towards the same business models. More and more low-cost airlines are going to offer long-haul flights using the MAX8 and A321NEO aircraft."
"Our new aircraft carriers will allow low-cost carriers to enter new markets, and other carriers to compete with them. we believe the E195-E2 will be a major game changer."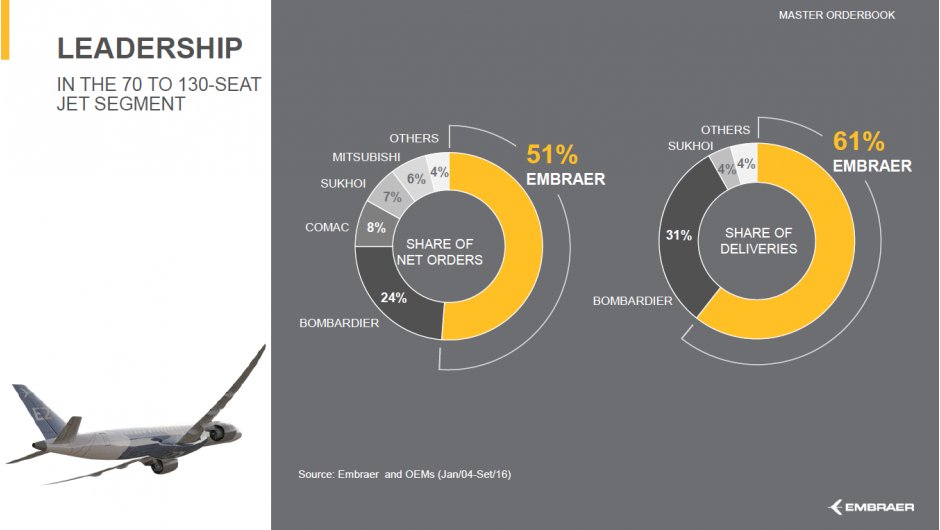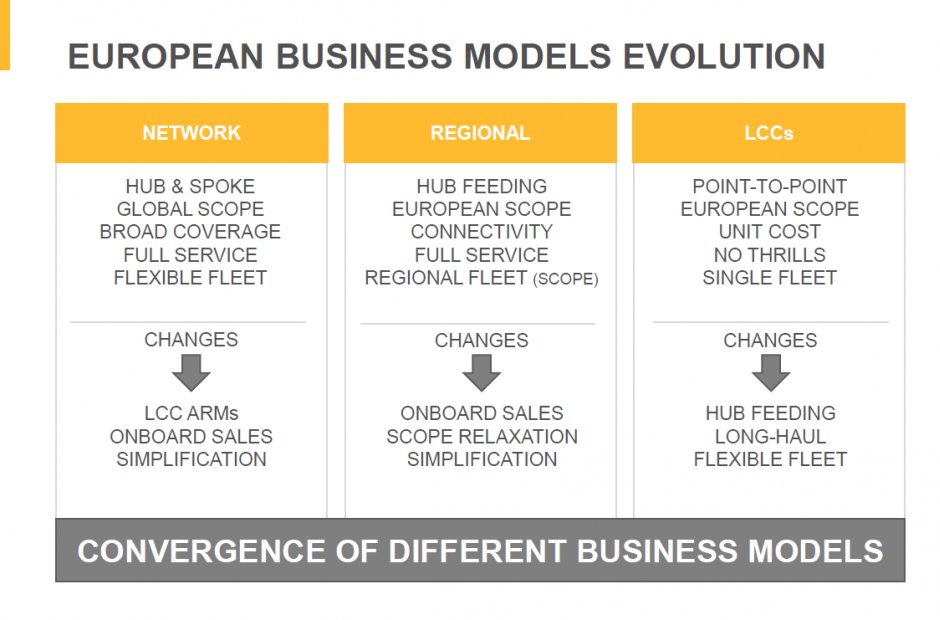 ---
16:05 - Presentation: Currency and global event risk update and the effects on the aviation industry
Trevor Charsley, senior advisory, Associated Foreign Exchange (AFEX) discusses the impact of currency changes...
"Be aware of exchange rate risks when planning routes because 'you only discover who is swimming naked when the tide goes out'"
"UK retail sales figures fell for the first quarter since 2010. The UK economy is starting to slow down."
"Donald Trump has announced new US tax cuts, but they've missed out border tax. That could increase the strength of the dollar by 25 percent., so airlines need to be aware of these stories emerging from the US."
"If Macron doesn't get through to the second round in the French election, and Le Pen and Mélenchon go through to the second round... wow - the euro is going to be struggling. And if Mélenchon gets into power... expect to be paying 90 percent tax."
"The more the oil price goes up, the more the US is going to pump, so we may actually see lower oil prices in the medium term."
"You've got the routes, you understand everything - but don't forget to put in a nice margin for oil price changes and currency fluctuations."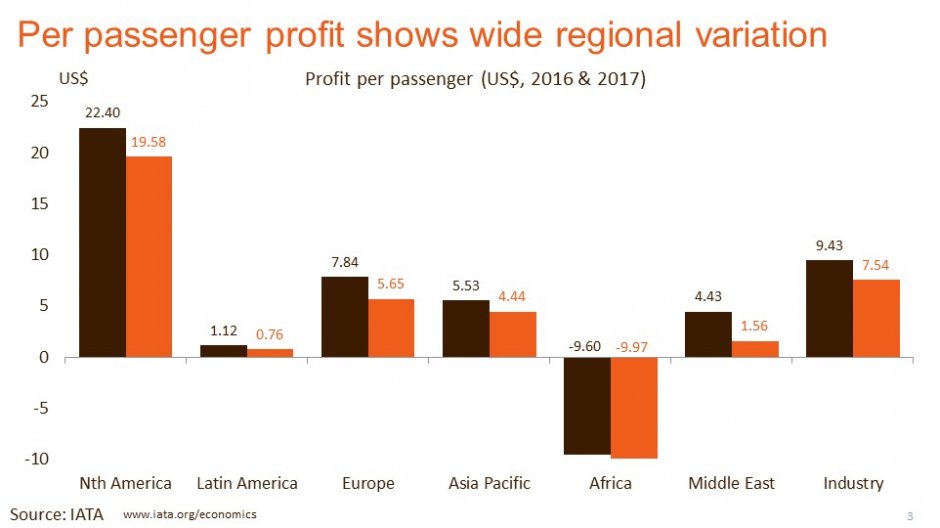 ---
15:05 - Presentation: Industry Challenges - Part 2 - ATC Strikes, Aviation Taxes & Airport Charges
Thomas Reynaert, managing director, Airlines for Europe (A4E) discusses some of the biggest issues facing airlines.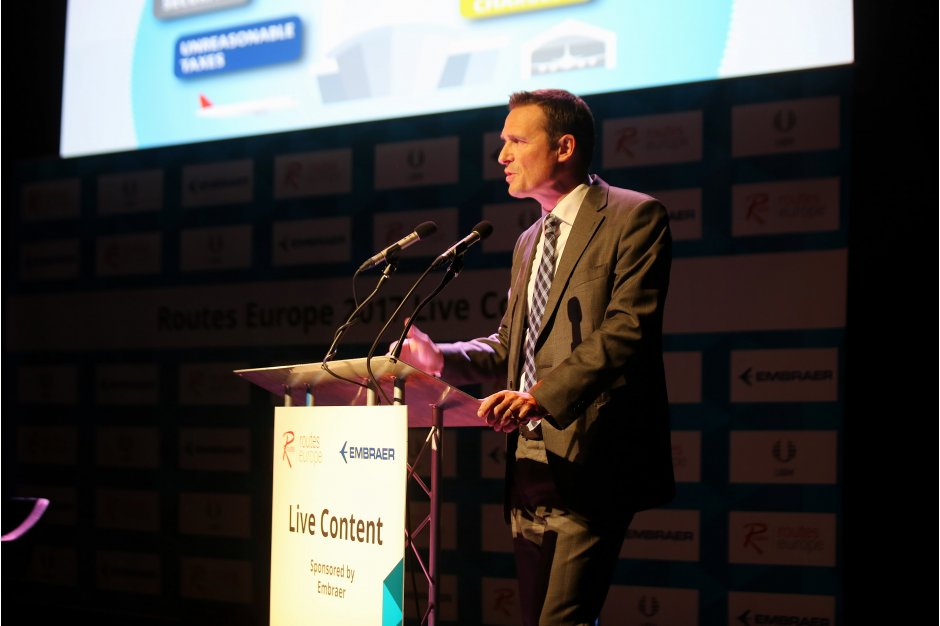 "We look at the issues that our CEOs want us to focus on. Not what academics or government bodies think we should focus on."
"If France goes on strike, even an ATC strike, it's a huge issue for us across Europe."
"The way airport charges are being calculated is simply not transparent. Airports simply cannot explain these charges to us."
"Taxes are being raised for the sake of the environment; but i think we all know it's just another tax. Certainly our industry isn't feeling the benefit."
"Fybe are welcome to join us - it sounds like we're on the same page."
Key areas of focus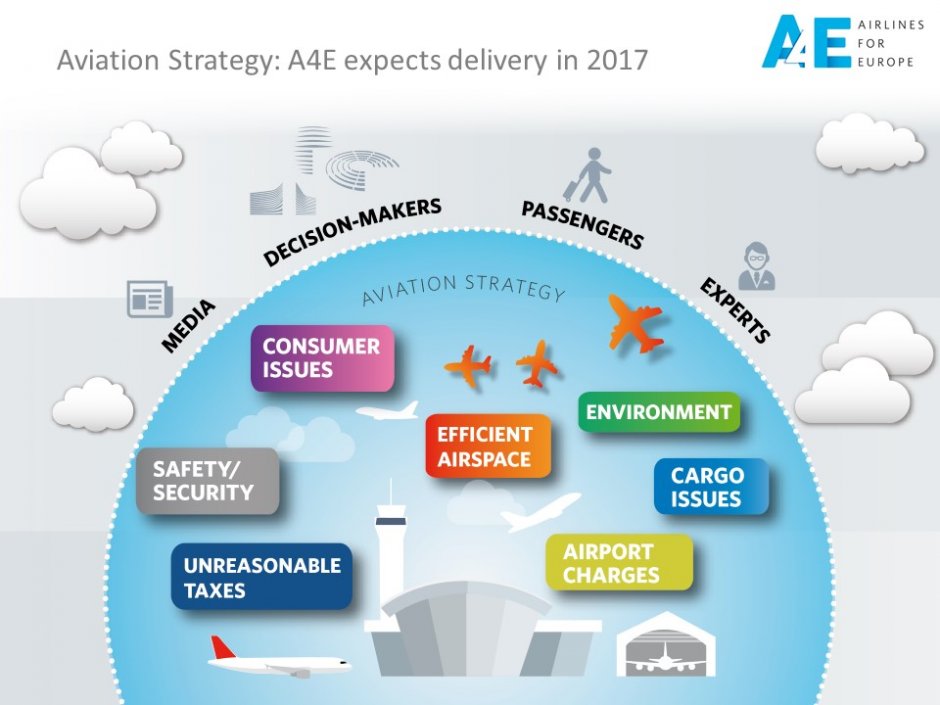 The "scandal" of ATC strikes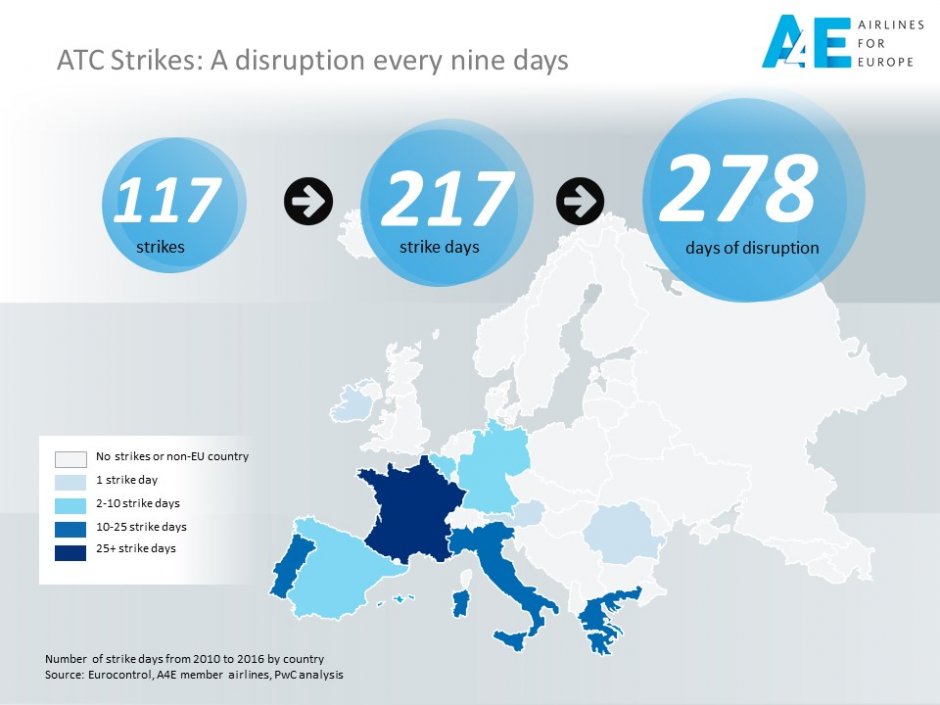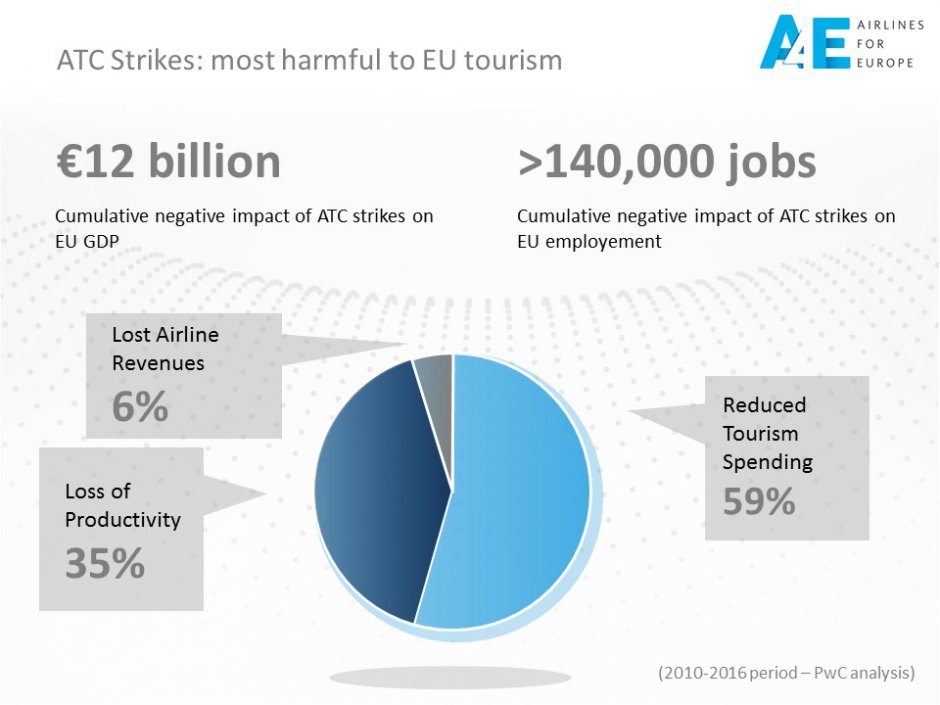 ---
14:15 - P

anel session:

Industry Challenges Part 1: Capacity, Congestion, Competition - Current Challenges for European Aviation.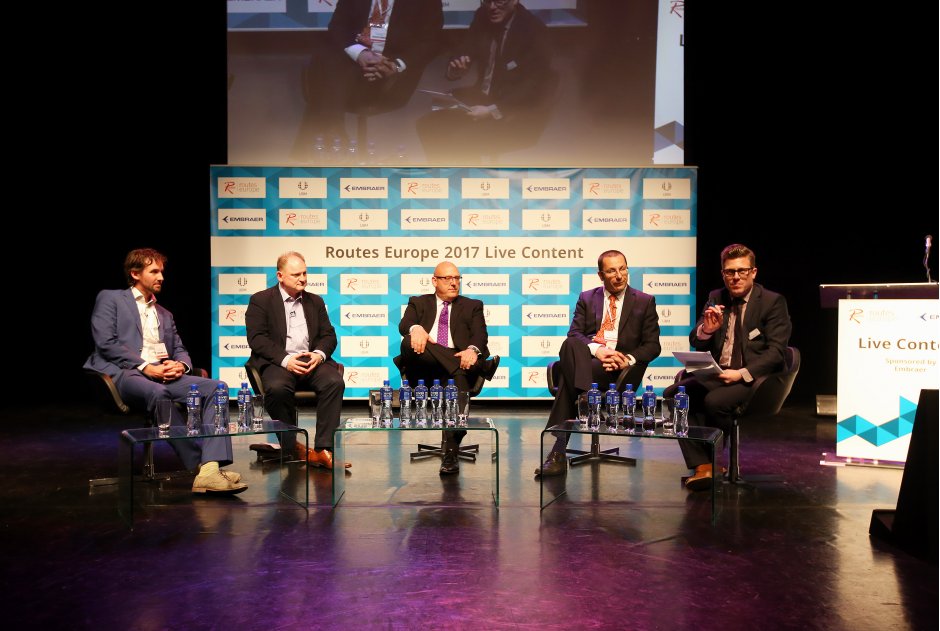 "Our fleet rollover is the biggest challenge keeping the organisation in its toes - all of the others are currently in the background. We currently have a feet of 12 737s and are changing over to the CS300s. It's very different to compare the costs; we now have three aircraft in service but what we see already in terms of the pure aircraft it's actually exceeding our economic expectations - and our expectations were high. We're quite happy with the aircraft - the different in percentage terms has never fallen below double digits."
"We will not make the mistake of overgrowing that we have in the past - that nearly made us bankrupt. We will focus on sustainable growth. We've had 12 new routes this year - that's always good in the headlines but where the real growth comes in is our existing network."
Wolfgang Reuss, SVP network management, airBaltic
"The margins for airlines are so fine that the sheer volume of challenges keeps me awake at night. The biggest issue is the rising level of uncertainty, whether that's cyber security or Brexit. The problem with uncertainty is that some people choose not to travel - and that reduces demand."
"In the next quarter we expect that FX and fuel changes are going to cost us £40m - 10 percent of our cost base."
"A major challenge we faced was having 50 Embraer 175s the business didn't want or need - it very nearly killed the business and it's taken us three years to ameliorate. Literally this month we have reached peak fleet, at 85 aircraft, so what you'll see now is that our fleet base will decline. By the end of this year we'll have reduceed the Q400 fleet by about six aircraft, but by 2019/2020 we'll be at a core profitable number of about 70/75 aircraft. We now have a very clear strategy about returning to the roots that really work for us as a business; our current level of new route development is simply too high."
"Real air fares have always come down at a rate of 2 per cent a year. So our industry actually has a declining revenue stream. But airports actually increase the prices each year based on price indices. The whole evolution of low-cost airlines was based on the need to continually reduce your costs over time.
"Airports only benefit if airlines bring in more passengers. Airlines only benefit if each route is more profitable. Airports must find a way to reduce costs per passenger so we can fly more people through the airport. Additional passengers are only going to come if costs go down."
"The actual outcome of Brexit is not going to be a problem for us; airlines will adapt whatever the new regulations are. The main problem is the uncertainty which Brexit creates. APD remains a more punitive and difficult challenge than any other regulatory challenge. APD is about 13 percent of our yield in Northern Ireland, with a £1 to £7 economic multiplier between new air services and GDP, it would be a smart move for the government to reduce this."
Vincent Hodder, chief revenue officer, Flybe
"If an airline is concerned about uncertainty, then we'll have to take the effects of that. The biggest point that is a concern to us is that we're a UK jurisdition on this island. The short-haul APD means that we don't have a level playing field with our competitors in Ireland."
"Our aeronautical revenue has dropped significantly. I would guess that outside of Heathrow and London City all UK regional airports are in the same position, and that's a non-reversible process. We'v e had to reach out to our government and tourism partners to see how we can help to bring more people to the airport. We're an island off an island off a continent - the economy is nt going to improve unless we can get people to fly here."
Uel Hoey, Business Development Director, Belfast International Airport
"We are still very much a summer airline, so one of our main challenges is to get year-round routes which actually work all year round."
"We won't be opening new bases after closing Munich - at least in the near future."
"We will remain a point-to-point airline, we're not interested in feeder traffic at the moment."
"I don't think the market in the Netherlands has a large enough catchment area for long-haul low-cost."
"We're selling flights at less than the tex we pay and hoping to make some money on sandwiches or luggage. Wouldn't it be great if there was a system where if air fares are really low, then the airport charges are really low too, rather than a flat fee. For airports the actual cost per passenger is very low."
Jeroen Erdman, Head of Network Planning, Transavia
---
14:10 - Live content
Our Live content programme gets underway now. First up is a panel session: Industry Challenges Part 1: Capacity, Congestion, Competition - Current Challenges for European Aviation.
Taking part are:
---
12:15 - more Fast Facts
Two more Fast Facts powered by ASM Global Route Development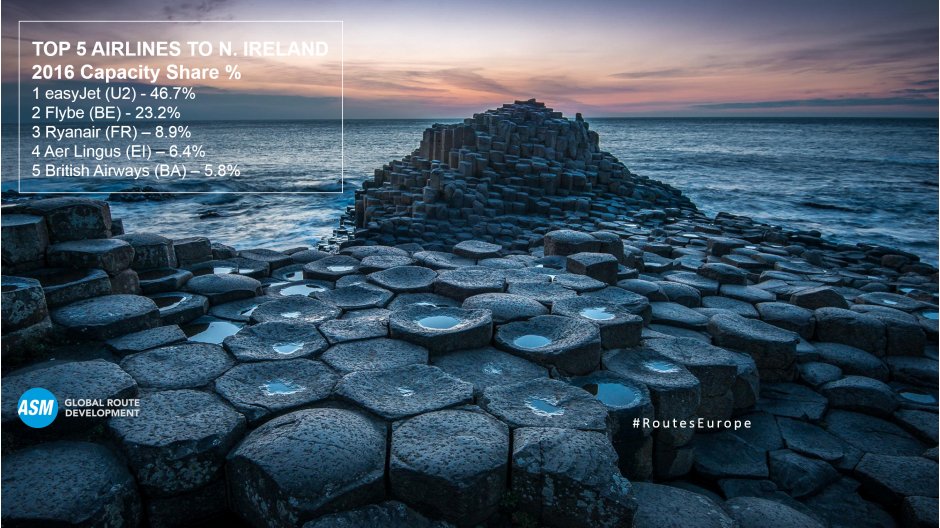 ---
11:15 - Competition time!
Embraer are giving away a model E190 - to be in with a chance to win reply the the below tweet with your answer. You must be a Routes Europe attendee to qualify!
---
10:30 - ASM Fast Facts
For Routes Europe 2017 we've created a new range of Fast Facts powered by ASM Global Route Development outlining key statistics in Northern Ireland and beyond: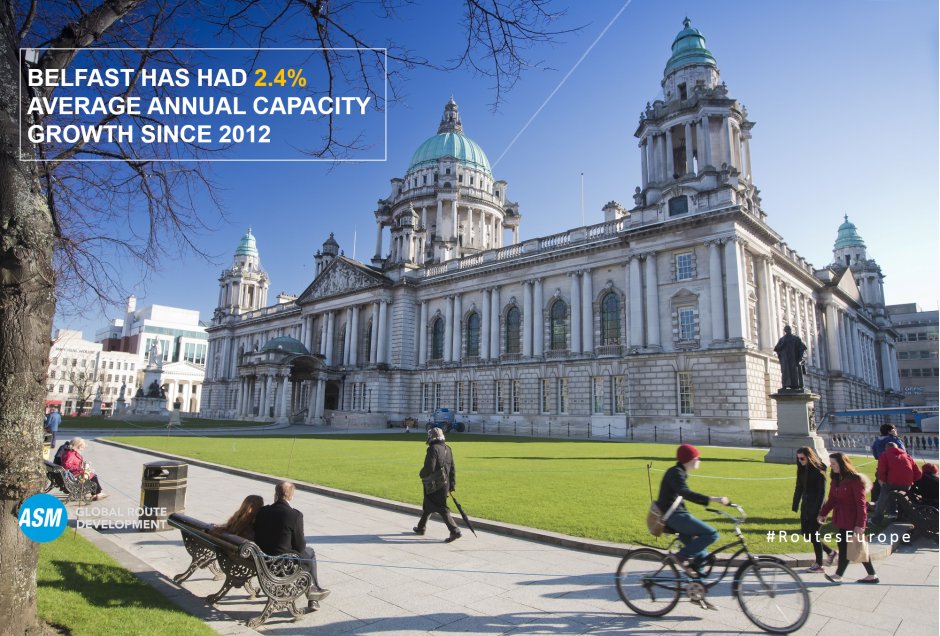 ---
10:00 - face-to-face meetings now open

---
09:40 - registration in full swing
Our delgates are now arriving in force, in time for face-to-face meetings which start at 10:00am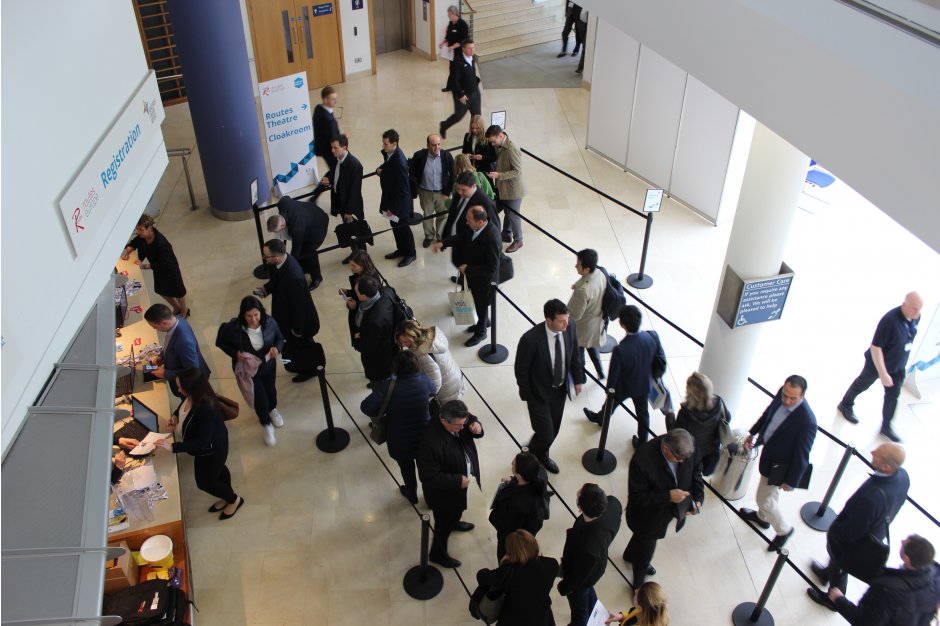 ---
09:25 - our live content programme starts at 2:00pm today...
---
08:45 - from Twitter
Some of your tweets on the #RoutesEurope hashtag - keep them coming in!
---
08:00 - registration now open
Registration, Diary Advice and Networking Area are now open for the first day of Routes Europe 2017 - we look forward to seeing you there!

---
Routes Europe 2017 news
New destinations, records and tackling legislation - what's next for BFS?
The key successes and targets for Routes Europe supporter Belfast International Airport
Developing and maintaining a route network - BHD shares the secrets of its success
Katy Best, commercial and marketing director at Belfast City Airport shares the secrets of its recent success and looks forward to Routes Europe.
Airlines should tap into Big Data for route planning - Skyscanner
Data can reveal network opportunities, says Skyscanner expert
Revamped live content programme for Routes events
A new Live Content Programme will be introduced at Routes Europe 2017 in Belfast.
Ryanair chief issues Brexit warning
Airlines could cut UK out of summer 2019 schedules, claims Routes Europe speaker Kenny Jacobs
PVD excited for European expansion
Norwegian's summer flights from PVD will be a huge boost for the airport