MRS targeting New York, China and the Middle East
Ambitious Marseilles Provence Airport eyes more long-haul routes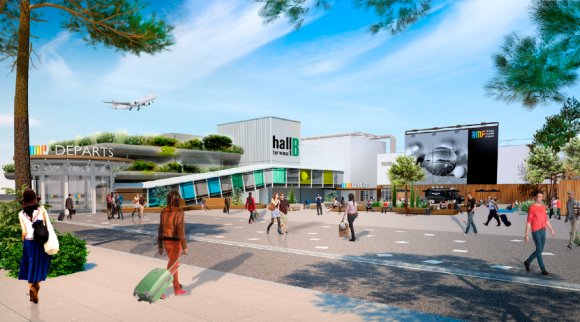 In summer 2017 Marseille Provence Airport will welcome 20 additional routes compared to the previous year, including those launched in winter 2016/17.
The airport, which set a new record of 8.5 million passengers in 2016 and aims to add another half-million this year, secured these routes with a wide variety of carriers including easyJet, Volotea, Vueling, Meridiana, Nouvel Air, Ryanair, Air France, Air Canada, Air Austral.
Despite a challenging year marked by a number of significant events in France, it has grown to provide 156 direct routes to 28 countries, and can count among these a number of notable long-haul successes.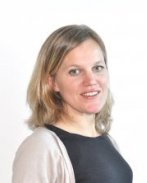 ---
Veronique Lemee-Alexandre
Head of network development
Marseille Provence Airport
---
And, as the airport's head of network development Veronique Lemee-Alexandre explained to Routesonline, the team is keen to further develop its long haul network.
"MRS is the only regional airport in France to welcome scheduled flights from Madagascar or charter flights from South Korea," said Veronique. "For 2017, the airport will welcome two new long haul routes: one to Montreal with Air Canada Rouge and the other one to Reunion Island with Air Austral; this route will be operated with a B777-300ER, the largest ever aircraft for passenger traffic at MRS. Both carriers having shown a great interest in their connecting opportunities in North America and the Indian Ocean respectively."
Furthermore in early 2018, MRS will welcome two new long haul routes to the French Caribbean as both Fort de France (FDF) and Pointe-à-Pitre (PTP) will be served by XL Airways.
These ambitions in North America also have another major target, with Veronique revealing that the Big Apple is firmly on MRS' radar.
"In terms of long haul services, our marketing team is working hard to secure direct flights to New York," she explained. "New York is by far the largest unserved destination from MRS and MRS is France's biggest market without direct flight from NYC, so it makes perfect sense for a route to be created."
"We're also hoping to get routes into the Middle East and China; we're proud of our long-haul network and believe there is great potential for further growth."
"For the medium haul network, we are particularly concentrated on developing the northern and eastern part of Europe, the top five unserved European markets from MRS being Hamburg, Copenhagen, Budapest, Warsaw and Bucharest," she added.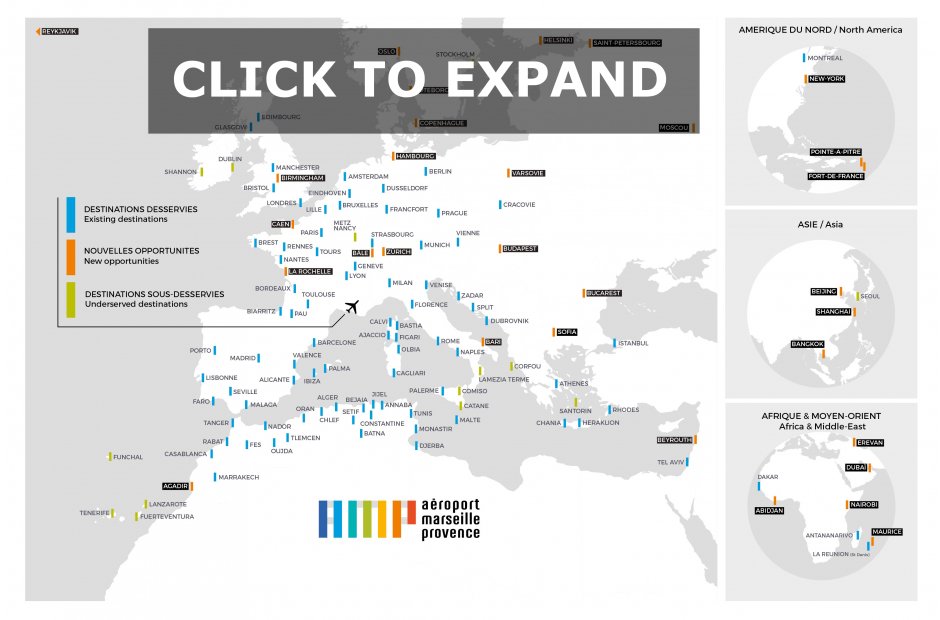 Focus on existing network
However, Veronique was keen to stress that despite these growth objectives, the airport remains fully focused on maintaining its current network and relationships with airlines.
"New routes and existing routes get the same passionate dedication from the marketing team," she said. "The Marseille Provence airport marketing team's primary motivation is not limited to launching new routes. Indeed, our aim is also to strengthen and develop the activity of our airline partners on existing routes."
"It's exactly this approach which led to a very significant increase from the main European hub carriers in 2016, including Air France, Alitalia, British Airways, Iberia, Brussels Airlines and TAP Portugal, among others)."
Veronique attributes this ongoing success to a highly sophisticated marketing team which is "constantly looking for ways to improve and innovate".
"Nothing happens by chance, of course, and the impact of our marketing team has been proven time and time again," she said. "We use our own traffic simulation model, based on Sabre and OAG databases, concrete local market stimulation hypothesis and mathematical 'multiple regression' methods. We use vast amounts of data underpinned by expert human analysis."
"Plus we conduct 20,000 passenger surveys per year and in-depth traffic leakage evaluations to complete the O&D data displayed by Sabre, the main leakage airport being Paris-CDG as it takes three hours to travel to Paris by TGV-high speed train!"
"We manage every parameter of our studies, work in full transparency and love to challenge our markets forecasts with airlines' network analysts."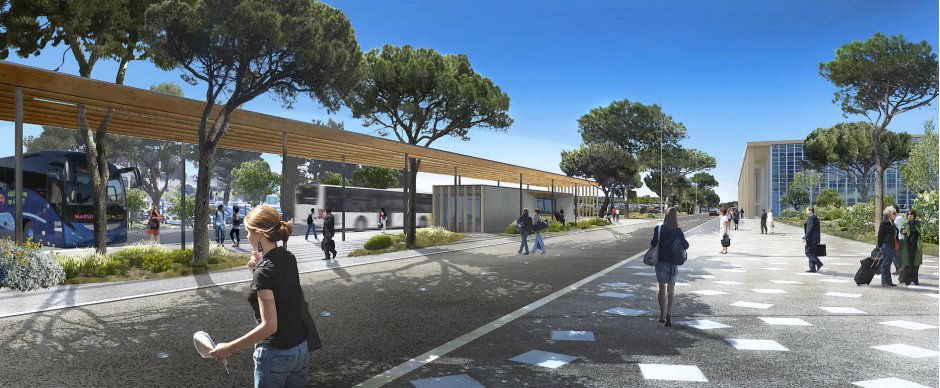 The airport that never sleeps
Veronique is also confident that the airport's impressive growth can continue without capacity challenges, thanks to 24 hour operation, along with "no slot constraints, quick rotations… and very red-eyed marketing analysts".
"With a huge investment for new infrastructure, a new terminal, a new bus station and new facilities for super-jumbo aircraft, Marseille Provence airport is on the move," she said.
"We work hard to remain constantly in tune with the needs and expectations of our B2B and B2C customers."
"After having revealed our new identity, with a new logo combining the most beautiful colors of Provence, the airport has entered the biggest development phase in its history."
"We have renovated every access to the airport, and, in 2017, will finish a new bus station, a new court area, and new signage. By the end of 2017 we will start the extension of the low cost terminal as well as the complete renovation and extension of the main terminal simultaneously - to be delivered in 2022."
In keeping with all these initiatives, the airport's marketing team has recently revised its communication approach and created a new slogan, which it believes better distinguishes its key selling point and "what Marseille Provence airport truly is: the airport for the real South of France".
"Our new True South tagline perfectly represents Marseille and the Provence region and reinforces that the airport is 'truly' in the South of France," said Veronique. "This encompasses all of the assets it implies in terms of inbound traffic potential on top of the existing and really strong local market specific to Marseille, France's second biggest city after Paris."