Why AirAsia X is finding the middle ground
AirAsia X has spent a decade finding its feet – only to discover a new wave of low-cost rivals stepping into similar markets. Yet CEO Benyamin Ismail is confident for the future.

When Malaysian low-cost carrier AirAsia created a wide-body subsidiary in 2007, founder Tony Fernandes promised to replicate the success of his short-haul business in long-haul markets across the globe.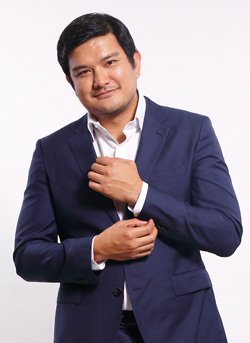 One decade on, AirAsia X has a mixed report card. Although the airline returned to profit in 2016 after three years in the red, its network still focuses exclusively on mid-haul routes with a "sweet spot" of seven hours' flying time. Australasian and East Asian countries make up the bulk of its flights, alongside a handful of routes westward to the Middle East and the Indian subcontinent.
---
Benyamin Ismail
CEO
AirAsiaX
---
True long-haul services have been absent since 2012, when attempts to serve London and Paris with four-engine Airbus A340s were derailed by high oil prices. And AirAsia X CEO Benyamin Ismail appears in no rush to try again.
"We're just coming out of a loss, so we are going to make sure that decision that we make makes sense," Ismail says.
"London is a trademark destination for a lot of airlines, and those flights are quite scary. They're very, very rock bottom [prices]... If the full-service guys are already offering fares way below their break even, I don't think it would be a very wise decision for us to go even lower than that and just ruin our profitability.... We are monitoring the yields, but at the moment it still doesn't look good."
Eyes on Europe
Low-cost rivals have been steadily advancing on the Europe-Asia corridor, with Norwegian Air Shuttle and Lufthansa subsidiary Eurowings both now serving Thailand's capital Bangkok. Scoot, the low-cost long-haul division of Singapore Airlines, will launch flights to Athens in Greece this summer.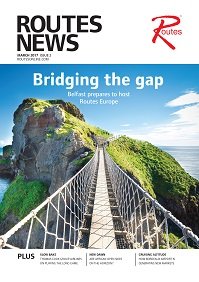 ---
This article first appeared in Routes News, issue 2 2017.
---
Having originally planned to enter Europe with A330-900neos – the first of which should arrive in late 2018 – AirAsia X last year mooted leasing Boeing 777s or Airbus A350s to jumpstart the strategy. Its current-generation Airbus A330s lack the range to reach Western Europe.
But Ismail has now reverted back to the original plan, stressing the importance of efficiency and stability. "We're not Boeing experts – we have an Airbus fleet – so it would be a big sacrifice investment," he says, without comprehensively ruling out 777s. "I've always said that once the neos come, the first route we are going to do will be London or Europe. So we'll wait for that."
Growing connections
Expansion also beckons to the east, with Honolulu in Hawaii becoming the airline's first US destination this summer. Once again, the company is shying away from true long-haul services by including a stopover in Osaka, Japan.
US West Coast destinations like San Francisco and Los Angeles are still in the long-term plan, but the upcoming A330neos have no chance of reaching the continent non-stop from Malaysia. Outbound services from East Asia will therefore be favoured, either in the form of more fifth freedom routes or a Japanese franchise.
Ismail sees no contradiction in AirAsia X's growing reliance on one-stop, mid-haul services, citing the success of the airline's other connecting route from the Gold Coast, Australia, to Auckland, New Zealand. "You can do more flights and you can earn more revenues [with mid-haul routes]," he insists. "Once you fly for 12, 14 hours you lose the ability to do more rotations and earn more revenue."
Indeed, he even leaves the door open for one-stop connections to Europe, speculating that routings via cities in India, Oman or Kuwait could improve the economics of the westward long-haul services.