BMI Regional: look beyond London and its "nonsensical" runway debate
Jochen Schnadt slams "misguided political view" on UK aviation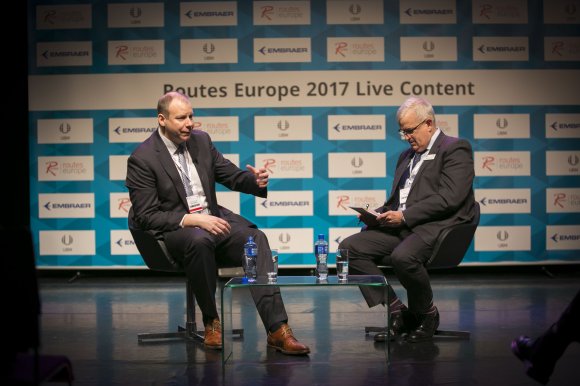 Jochen Schnadt, CCO BMI Regional shared strong views on the state of UK aviation at the first Airline Live briefing session of Routes Europe 2017,
"The misguided political view of concentrating everything in London unravelling fast." said Schnadt. "Bundling everything into capital infrastructure is wrong way of doing it."
The 'nonsensical' London runway debate has encouraged airlines like BMI Regional to look at opportunities outside of the capital.
"London is a service industry. Birmingham, East Midlands, north of Manchester – this is where everything is being built."
Schnadt was also highly critical of the United Kingdom's Air Passenger Duty (APD) – a commonly held view at Routes Europe.
"I have yet to see any study it has any value to the economy or delivered any more business value. It has been used by the government to fill gaps in the budget."