New destinations, more opportunities in Asia, a second runway and the opportunity to capitalise on the UK's uncertain post-Brexit future are just some of the reasons Dublin Airport's senior team are optimistic about its growth prospects.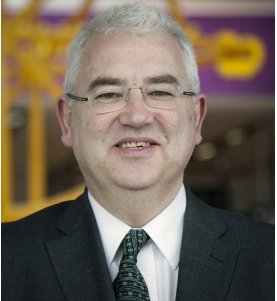 Speaking to Routesonline, the airport's managing director Vincent Harrison said: "With the uncertainty of Brexit, the strength and openness of the Irish economy is an opportunity. We'll be the only English-speaking economy remaining in the EU; it's already a very attractive economy for US investment and as we see more Asian investment into Europe I believe Ireland will benefit from that."
It's an intriguing point. Global businesses investing in the UK or Ireland often do so because it gives them a base in an English-speaking country with access to the European market. If Ireland can package up the right opportunities, the potential to increase its share of this inward investment is huge. And Dublin's certainly heading in the right direction, as Harrison pointed out:
"We've had two years of record-breaking growth, and we're adding another 11 routes and two or three new airlines this year. The market has been very strong across Ireland across all sectors for the last few years – and that goes for inbound and outbound, and both leisure and business travel."
Nine new routes are to be added this summer – four short-haul and five long-haul. The capacity of Dublin's US flights will climb 23%, with these additional 538,000 seats strengthening Dublin's position as the fifth largest European airport for US connectivity.
Aer Lingus will add Miami to its route network, Delta will fly to Boston, while Norwegian will launch two new US routes, into Stewart International New York State and Providence Rhode Island. Elsewhere, Qatar Airways, new to Dublin, will fly daily to Doha.
Within Europe, Norwegian will fly to Stockholm, Aer Lingus to Split in Croatia, British Airways to Ibiza and Transavia to Munich.
All this underlines that after some dark economic times throughout the Irish economy, people are starting to believe, said Harrison:
"Certainly in the last 12-18 months we've seen a huge resurgence in Irish economic confidence, so the outbound travel has really rebounded. We've seen that in the first quarter of the year with the return of the second holiday, the ski trips and all those things that were probably off the agenda for a lot of people for a few years due to economic reasons.
"Obviously there are a few dark clouds on the horizon regarding Brexit, but it's probably more the uncertainty than anything else that is the concern there."
Those prospective travellers who may be thinking of dusting off the passport and flying off to distant shores are likely to find themselves with a wider choice of destinations, served by a larger roster of carriers. The concept of low-cost long-haul is something else that's now a reality at Dublin, with Canadian carrier WestJet to the fore.
Harrison said: "Overall in the last three years we've had a 50% increase in the number of airlines, so that really brings more competitiveness and price competition to the market which stimulates travel.
"We already have low-cost long haul into Dublin for the last few years with WestJet being the first to fly into Dublin from North America, and they've expanded since. We have two new routes with Norwegian coming in the next couple of months.
"Ireland is very much at the forefront of that market because of the scale of aircraft, the connectivity and the ease of getting into the island or Ireland. I think we'll see more people connecting in Dublin, which is another particularly significant aspect of working with Aer Lingus."
That latter point is certainly one valued by passengers in the UK – the ability to use Aer Lingus to fly from English regional airports not linked to the US and use Dublin for immigration pre-clearance. In Harrison's view, this is an area in which the old perceptions of who is and isn't a "budget carrier" have become blurred, the better for customers:
"Their business model is not just point-to-point but connecting long haul and short haul, and they're certainly very price-competitive even if they're not typically bunched among the low-cost carriers."
Rising in the East
When it comes to continental Europe, it's a case of adding quality to quantity – the routes are mostly there, it's just a case of greater frequencies to give passengers more choice. As Harrison put it:
"As we expand further we will see further developments to the east. We have a very dense network in Europe so we will continue to add to that frequency. There aren't that many points on the map that we're specifically targeting so I think we'll see more frequencies being filled in."
"But if you take somewhere like the UK, we have direct connections to 23 airports, which is a lot more than any of the UK airports have. And obviously leisure markets are opening up a lot more into Asia and we're optimistic that we'll add services there in the future."
As middle class incomes grow throughout the Asian economies, Harrison expects the frequency of visits made by travellers to increase, and it's a view well founded. In 2016, the number of outbound overseas flights taken by Chinese travellers hit 122 million, up 4.3% year-on-year. Chinese visitors spent $109.8bn on their travels.
The sheer weight of numbers makes it a mouth-watering prospect. Harrison said: "We would see Ireland as not necessarily being the first place that someone from that region will visit – if they're making their first ever trip to Europe they're probably visiting the big cities - but certainly on their second or third trip Ireland would come into play."
Harrison uses the term "growth explosion," adding: "We obviously have a lot more traffic from South East Asia from a leisure point of view than we do into China and Japan from a business point of view.
"But Ireland is a growth market because we've got loads of traffic in both directions all the time. We've got a great leisure product here and a lot of demand to go to other markets - so that makes for a very balanced network."
New runway a springboard for all Ireland
Harrison's talk of new routes and growth, growth and more growth aren't just words – serious capacity is being added at Dublin. In March, DAA (formerly Dublin Airport Authority) was granted a five-year extension to the ten-year planning permission received in 2007 for the construction of its new north runway, a €320m project.
Preliminary works began late last year. Work on the actual runway is scheduled to start before 2017 is out and be completed by 2020.
The runway plan came about due to climbing passenger numbers. Essentially, to be financially viable, annual passenger numbers need to exceed 25 million. Dublin hit that number in 2015, having previously peaked at 23.8 million in 2008 before dramatically regressing.
Harrison said: "We have developments on the block, probably most notably our new runway coming in a few years' time. I think we can count the number of airports adding a new runway in the next five years on one finger. The new runway will allow us to address the slots issues, but there is also ongoing development at the airport.
"We spend in excess of €100m a year on general infrastructure upgrades, whether that's more stands for parking aircraft, or maintenance activities. We're steadily investing and certainly the schedules are filling out across the day and across the year so we're not seeing the same sort of summer peak we did previously. But there's still plenty of opportunity for growth for our new and existing customers."
Developments elsewhere often come with objections from rival airports. But what's good for Dublin is good for Ireland, said Harrison:
"First of all it's an island of Ireland message; there's nowhere with any decent-sized population that's more than two hours away from the airport. Surface connectivity in the market is important.
"There's a good business market – about 20% of our traffic is for business purposes so even though a lot of that will be flying with airlines that don't have a business class per se, there's a very regular stream of demand for business destinations."
It's not as if in-bound custom is low to begin with, as Harrison pointed out: "It's a great market because you've got two-way flows in pretty much every direction. With the exception of sun destinations there tends to be a very strong 50/50 balance across all of the routes."