SunExpress targets network development with new aircraft including 737-Max 8s on order
New head of network planning Wilken Bellmann shares the airline's network development goals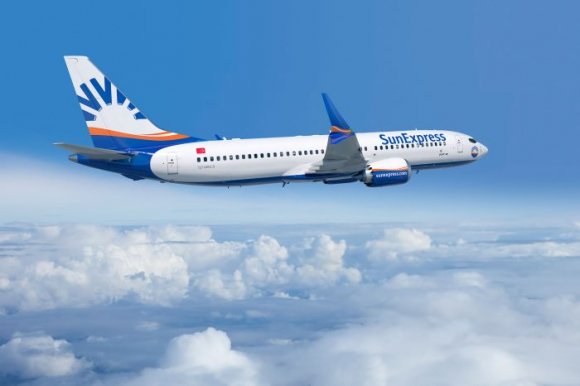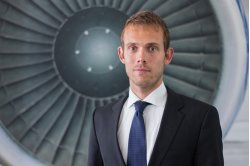 SunExpress is an airline on the move. The carrier has recently appointed a new head of network planning and scheduling in Wilken Bellmann, who brings new ideas on how to develop its route network. Furthermore, with the new 737-MAX 8 aircraft increasing the range and scope of destinations which SunExpress can serve, now is the perfect time for the airline to take a fresh look at its network.
With these changes in mind, SunExpress is to issue a Request for Proposals (RFP) via Routesonline, aiming to raise awareness of this new direction among airports and generate route proposals from new destinations.
Ahead of this we spoke to Wilken Bellmann to learn more about the airline's strategic shift, its new equipment, and what it hopes to achieve via the RFP.
Q: What are your major priorities in your new role?
The first weeks and months are obviously focused on getting to know the company, our commercial setup and our route network. While in my role as head of network planning and scheduling, I am evaluating new route opportunities for both SunExpress AOCs and that is also the rationale behind the RFP we will be running via Routesonline during June and July.
Q: What are key geographies you are targeting in the future and why?
Well, our current aircraft have a range (at full payload) of roughly 2500nm, while the 737-MAX8 we have on order will be able to operate O&Ds of a little more than 3000nm (at full payload). So we are looking at any potential O&D within range of our aircraft (current and future), while taking our AOC structure into account (German and Turkish AOC) and our current focus airports/hubs for these AOCs (SXD: CGN, DUS, FRA, HAJ, LEJ, MUC, NUE and STR; SXS: AYT and ADB with strong presence in: ASR, ESB, ADA, GZT, BJV and DLM) into account.
Q: Do you see your growth coming from leisure and VFR, or other markets?
Besides range, AOCs, traffic rights and focus airports/hubs, the sales structure is another critical element for a potential route. We at SunExpress are very strong when it comes to leisure sales due to strong relation- and partnerships with tour operators on top of that we are well setup for Ethnic/VFR sales too. However, Seat-only shares are constantly growing while we also look to be fully interline capable in Q1 2018. In a nut-shell in short- and mid-term the majority of the growth will go to leisure and VFR markets, while we are evaluating option on all markets mid- to long-term.
Q: How will your new 737 Max 8s enable further network growth?
As mentioned earlier the new aircraft will firstly extend our range with full payload by more than 500nm, however a lot further if we consider passenger restriction. On top of that we will see many additional operational and cost benefits. Coming back to the network options and looking at our focus airports/hubs, we can definitely reach some interesting markets which have been out of scope previously.
Q: What are you hoping to achieve with the RFP?
This is mainly about new route opportunities, but actually about so much more. We want to give airports a fresh look at what SunExpress really is and what we can do with them. But we also want to widen our scope and understanding for airports, destinations and potential routes and look at thing we haven't looked at before. It is all basically about "getting to know" each other.
Q: Is there anything else that airports might be interested to hear?
We would really appreciate it if they make the effort to participate in our RFP and we look forward to many new route and other ideas, that make both strategic and commercial sense for everyone involved. On top of that I am interested in building honest and long-term airport-airline partnerships and count on airports/destinations that look for the same.
---
Requests For Proposals
Route Exchange's Request for Proposals (RFP) feature is an efficient tool for airlines seeking route development opportunities.
Airlines are able to outline the key information they require from an airport, in order to establish a new route with them. By using the RFP feature, carriers are able to receive standardised and comparable data from airports within their target region/s.
By outlining the specific requirements airports should meet, carriers are able to receive detailed and relevant information, allowing a more informed decision-making process to take place.
Would you like to tender?
Are you currently assessing your network?
Do you have aircraft on order?
Would you like to easily evaluate potential destinations in a standardised format?