Routes Europe co-host celebrates as Icelandair route takes off
Belfast City Airport in "hugely exciting period" after hosting event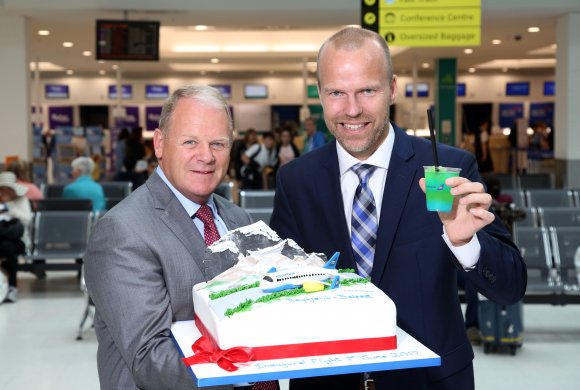 Belfast City Airport has hailed the impact of Routes Europe following the start of its inaugural route to Reykjavik.
The new route is operated by Air Iceland Connect on its 72-seat Bombardier Q400 aircraft in a code sharing partnership with Icelandair.
Brian Ambrose, chief executive of George Best Belfast City Airport, said: "This is a hugely exciting period for Belfast City Airport following our recent co-hosting of the Routes Europe conference, and the launch of our new three-times weekly flight to Reykjavik will help continue the positive momentum.
"We have a strong track record of forming successful partnerships with internationally-renowned airlines such as Icelandair."
Birkir Holm Guðnason, Icelandair CEO, said: "This addition improves our connectivity and enables us to carry even more passengers to our 18 gateways across the US and Canada, via our hub in Reykjavik."