SunExpress invites airports to propose new services
Interested airports can submit their proposal for new services via Routesonline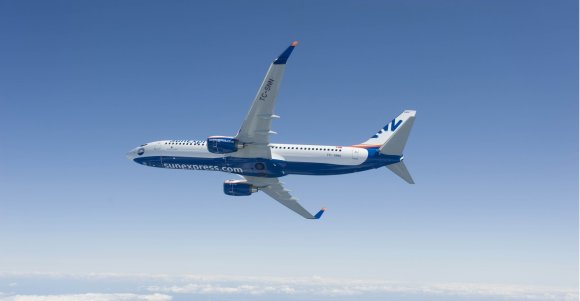 SunExpress was founded in 1989 as a joint venture between Lufthansa and Turkish Airlines. Initially operating flights between Frankfurt and Antalya, the airline's route network has expanded beyond Europe. The delivery of new 737-MAX 8 aircraft will further increase the number of destinations that can be served.
The airline is particularly interested in proposals to destinations in the Middle East and Silk Road countries, as well as Europe and North Africa. SunExpress is also open to suggestions beyond its core markets (leisure and visiting friends and relatives), but potential routes should not exceed 3,000nm.
The process is being managed through the Route Exchange 'Request for Proposal' (RFP) feature on Routesonline. Interested airports can take part in the first stage of the RFP process which is the pre-qualifying questionnaire. This stage establishes that an airport has the capacity to operate a new route and acts as an expression of interest.
Airports that meet the qualification criteria can move forward to the second stage. At this point they will have access to the full RFP document which will enable them to make a detailed proposal to the airline. Route Exchange airport members will be able to submit their proposals two weeks before the non-members that qualify.
James Gardner, airline relations manager at Routes, said: "SunExpress' route network now includes over 100 destinations. The RFP is a great opportunity for airports looking for new business with a growing airline."
Airports interested in submitting proposals are invited to submit the pre-qualifying question by 21 June 2017.