Each week ahead of World Routes 2017 we will be profiling a different member of the Routes team. Next up is our head of airline relations Mark Gray.
Q: What do you do at Routes?
My team and I are responsible for managing the relationships with the hundreds of airlines who attend Routes events each year.
Q: What's the best part of your job?
Working with airlines is a really interesting part of the Routes business.
The most important aspect from Routes' perspective is ensuring that airlines have quality meetings which will add value to their business and ultimately lead to new network growth. We often hear from airlines that they have opened major new air services having first met the destination or airport at a Routes event, and that's a huge part of why I enjoy my job.
Airline network planners are incredible busy, so the high quality and number who choose to attend our events shows how much value they get from the event.
Q: What are you most looking forward to at World Routes 2017?
I think Barcelona will be an amazing destination for World Routes 2017. The city has it all; beautiful beaches, fantastic restaurants and stunning architecture.
In terms of the event itself, we'll be hoping to attract a record number of airlines to what should be the biggest World Routes ever hosted.
Q: What is your dream holiday?
There are too many to choose from! I'm fortunate to have seen a lot of the world through my work with Routes, but there's always more to see.
I would love to see Antarctica, and I've always wanted to visit Argentina, so combining those would be an incredible experience.
But perhaps my dream destination would be the Ngorongoro Crater in Tanzania. It's almost its own ecosystem with amazing wildlife and I would love to see it one day.
---
World Routes 2017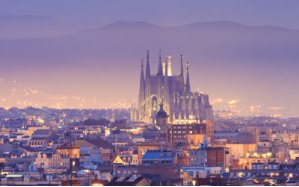 World Routes provides an unrivalled platform for route development professionals to discuss, develop and plan route strategy.
A dynamic programme of face-to-face meetings, industry renowned social events and engaging live content, will provide delegates with maximum networking and negotiating opportunities, to further develop their route networks and debate the hottest topics affecting the market place.