Interview: Cork's Niall MacCarthy discusses Norwegian's transatlantic routes and future network strategy
Cork Airport MD outlines the impact of the the new Boston/Providence route, future route targets and more.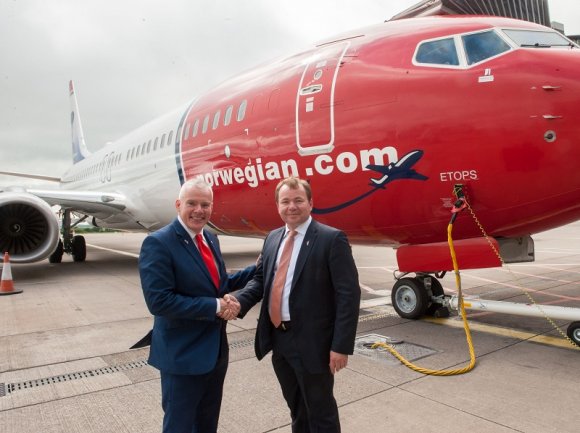 A new Norwegian service, which will operate three times weekly from Cork to Boston/Providence, means the Irish airport will now have transatlantic travel for the first time in its 56-year history.
It's the latest step in Norwegian's long-haul low-cost surge into the US, and is expected to bring thousands of US visitors into Ireland, boosting the regional and national economies.
Following the launch, we spoke to Cork Airport managing director Niall MacCarthy (pictured left above ) to hear his thoughts on the new routes and how the airport's future network development strategy is shaping up.
Q: How has interest in the Boston/Providence service progressed, and how do you expect it to develop?
Both ourselves and Norwegian are delighted with the level of bookings. Interest from the States in flying directly to Cork is particularly strong which will be welcomed by our regional tourism stakeholders.
This is a year round route and so is very important to the airport in terms of passenger number potential and further capacity potential in future years. It is off to a good start and has been strongly marketed both in US East Coast and the outbound South of Ireland leg in partnership between ourselves and Norwegian and with support from the Irish National Tourism agency (Tourism Ireland) in the US.
Q: Which other recent route success will have the largest impact on your growth?
We have added four new airlines this year: Norwegian year round to Boston Providence, WOW to Iceland and onwards to North America, Swiss to Zurich and Volotea with scheduled service to Verona. Our existing carrier Aer Lingus Regional has added a new route to Newquay in Cornwall in the UK.
So that is four new airlines and five new routes in 2017. We will close 2017 with nine scheduled carriers and an additional number of charter carriers. We will also have become Ireland's newest transatlantic airport and we are delighted to be awarded the ACI Best Airport in Europe under five million in Paris this month. So all in all 2017 is a good year for Cork Airport.
Q: What are your major unserved/underserved route targets?
We see growth in continental Europe in future years both in destination and capacity terms. We see growth potential in our summer sun destinations which are performing particularly well this year.
Of course we see growth in the US market in future years, probably initially in capacity terms once Norwegian gets a full season behind it and the new Boeing Max aircraft shows off its full potential in live service. We are well served in terms of Britain with services from Scotland through the midlands, down through Wales, three London airports and all the way to Newquay and Southampton.
However, we see challenges ahead in the British market due to currency volatility and Brexit but we will diversify and work our way through those challenges to consolidate our British traffic. Stepping up international marketing in the UK in conjunction with Tourism Ireland will be a key strategy in the next two years as Brexit unfolds.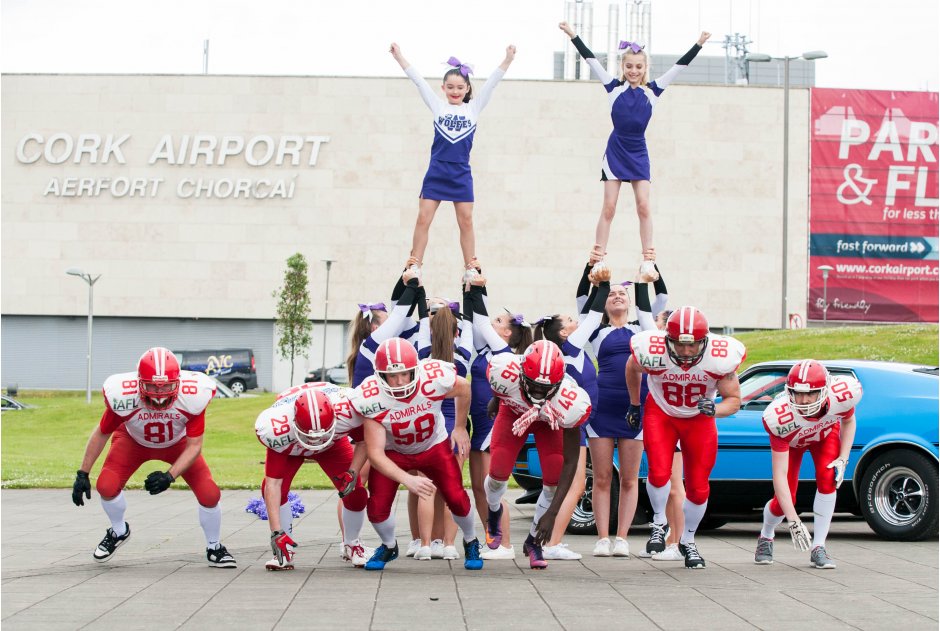 Q: Are you mainly targeting LCCs or full-service carriers?
We have a diverse portfolio of airlines with Air Lingus and Ryanair competing directly in some markets from Cork. In fact, our growth the last 2 years has been in both sectors with WOW, Iberia Express and Norwegian serving a more budget orientated passenger and Swiss and Flybe serving the more traditional full service market. There is potential for growth in both arenas.
Q: Your passenger numbers have risen consistently; do you expect this growth to continue and where do you see future growth coming from?
We are now working on our strategy for 2018 to 2021. Our previous strategy was a turnaround strategy to grow the business seven years of consistent decline. That strategy proved successful. Our new strategy from 2018 to 2021 is also centred on sustainable, profitable traffic growth with plenty of opportunities and challenges to be worked through. Either way traffic growth is central to Cork Airport strategy.
Q: What is your main proposition when discussing Cork with airlines?
Cork offers a friendly, easy and award winning passenger service. Turnaround times are fast, Cork Airport is located in a beautiful part of the country serving both the Wild Atlantic Way and Irelands Ancient East – two of the premier tourism products in Ireland.
Airport charges are low against peers in Europe, at full charge we charge €8.50 per passenger to airlines but new routes are free in year 1 and only build to that level over 6 years. In that way we risk share on new routes and this is why our recent strategy has been successful. In addition we partner with Tourism Ireland and the airline in marketing new routes in inbound markets.
Q: What are the major challenges your airport faces?
In terms of geopolitical challenges the biggest one is the potential impact of Brexit with reference to our largest tourism market. We maintain a strategic risk register and I suspect most of the other risks are common to other airports of similar size in Europe.
Q: Are there any other issues you would like our readers to be aware of?
We are holding our annual Runway Run on 17th November. It occurs after midnight and is a really fun charity fund raising event. The link is here and we would be delighted if any of your readers would join us to take part in the event.