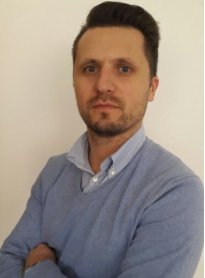 Despite impressive growth statistics, Eindhoven Airport recently released research showing that it is the biggest airport (in terms of passenger numbers) without any direct connection to an European hub.
To find out how the airport is aiming to tackle this, we spoke to recenty-appointed head of route development Dean Boljuncic to discuss the airport's strategic approach.
Q: What are EIN's major network development ambitions?
As the fastest growing airport in the Netherlands, with an expectation of 5.7 million PAX in 2017 (an increase of one million passengers from 2016), 23 new destinations in 2017, we are working on further development in three directions:
1) Growing together and expanding flight network with our existing partner airlines
2) Attracting new LCC airlines for expanding our flight network especially to unserved market like Germany (Berlin, Stuttgart), France (Bordeaux, Lyon), Austria (VIE), but also underserved market like UK destinations (LGW, LBA, GLA, LPL etc)
3) Connecting Eindhoven airport with one of the major European hubs like FRA, MUC, VIE, LHR with one of the FSNC.
Our demand is based on a strong business background (Brainport region) with companies like Philips, ASML, OCE, NXP, Tesla, DAF, Vanderlande, Huawei, Fuji films, Shimano etc. (in total just for the research & development these companies spend €2.5bn in 2016 and offer more than 300,000 jobs in the high-paid high tech sector).
Also as a huge expat region, in Eindhoven alone there are 156 different nationalities and the number of international residents increases every year by 22 percent. All this data gives enormous demand for a long haul flight through one of the European hubs.
Since we are using a forecast tool for future connections based on GDS, simulations showed that EIN – FRA route with DLH on a daily flight would have 86 percent of SLF, and the similar expectations is in the EIN - MUC case 88 percent SLF). EIN – LHR route with a BAW daily flight gives us expectation of 94 percent SLF. EIN – IST with THY daily flight 85 percent SLF.
Q: Are there any particular routes/geographies you are targeting?
In first row as mentioned before is FRA, MUC, LHR and IST, and further connection to unserved and underserved markets like LGW, BER, STR, VIE, LBA, LPL).
Q:

Without a direct link to a hub, your strategy must be point-to-point – would connection to a hub alter your approach?
Absolutely, because from the 2017, Eindhoven airport made a huge step in terms of investing into a digital tools and access to valid data for route forecasting. In that way, Eindhoven airport can now offer a tailor-made approach to each airline for a specific route, with full details of why the it will be a success.
Basically, airports and the airlines have the same goal; we just want to have more connections in their portfolio and have more passengers on board.
Q:

EIN grew by almost one million passengers last year; what's the reason for this growth?
There is not one simple reason, and you can't achieve this growth overnight. It is actually a combination of overall development of the region and country, increased demand for incoming and outgoing markets, but also hard work and collaboration between the airport and partner airlines.
Q:

Is the growth sustainable in terms of capacity/infrastructure?
Yes, according to agreed terms with our municipality, Eindhoven airport is able to grow 10 percent on yearly basis, and this is why Eindhoven airport is a level 3 coordinated airport. Regarding existing infrastructure, the terminal which was built in 2013 and its capacity, Eindhoven airport is ready to host many more passengers and airplanes keeping company's brand promise "Always Easy". Especially when every year, Eindhoven airport is investing into passengers comfort and facilities (this year we introduced two new gates and a plan to the end of this year is to install the second Starbucks at airside and Bavaria bar).
Q:

What's your main proposition when discussing EIN with airlines?
Valid data and a sustainable business case. Full stop. All our discussions with airlines are based on a proper business case in which we believe and a risk sharing policy when introducing new destinations.
Launching a new destination for every airline is a very risky operation and requires lot of analysis and Eindhoven airport wants to gives as much as possible valid data to the airline, so that we can evaluate together if a connection should be successful one or not.
Furthermore, our incentives are based that airport and airline are sharing risk of a poor performance of the new connection.
Q:

Is there any other information our readers would be interested to hear?
From the route development perspective, every airport has to know its own market in details. Every two years Eindhoven airport has a huge survey and analysis of its own passengers.
The most recent results showed us that we have three main passenger pillars.
The first is leisure passengers with share of 50 percent, second is VFR passengers with 32 percent share, and third is business passengers with 18 percent share.
After finding these results, we approach to the stakeholders of every pillar of our passengers to know them better to explore new possibilities and to see how serve them better as an airport. After numerous meeting and great new business connections, now we can provide additional data to the airlines, that cannot be seen in any GDS and/or route forecast data and thus lower even more their risk of introducing a new connection.
Eindhoven network map Q2 2017
Powered by OAG