Ras-al Khaimah gaining momentum after "one of the greatest turnarounds in regional aviation history"
Four years after being hit hard by the collapse of RAK Airways, RKT's CEO Mohammed Qazi explains how the airport has turned its fortunes around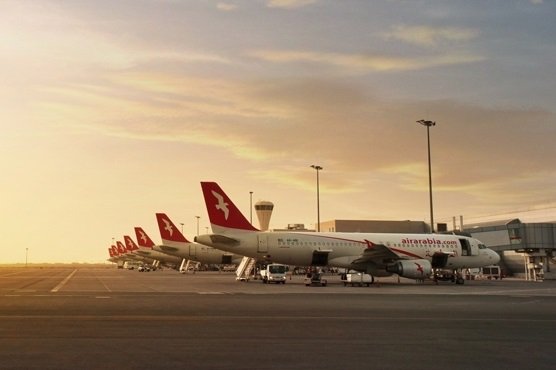 Four years ago Ras-al Khaimah's national carrier RAK Airways was one of the high-profile aviation casualties of the global financial crisis.
Launching in 2007, the airline did not enjoy the same economic insulation as its more established UAE cousins, and after an unsuccessful attempt to relaunch in 2010 following shutdown a year earlier, it finally closed operations on the first day of 2014.
For Ras-al Khaimah (RKT) airport this was nothing short of a crisis. Left with no regular operations taking place it was forced to take stock and "hit the restart button", in the words of CEO Mohammed Qazi.
"The strategy was simple," he told Routesonline. "Raise awareness, control costs, provide most competitive commercial packages, improve operational efficiency, invest in technology, enhance passenger experience, build close working relationship with the airlines, create differentiation, target low cost and charters, promote tourism, identify gaps, have a long term vision and remain relentlessly focused."
Simple, then. Although the task was onerous, Qazi explained that with "hard work by the team and a tremendous amount of support from the government", the airport was able to tackle it head on and complete what he describes as "one of the greatest turnarounds in regional aviation history".
This started by securing a deal with Air Arabia, the region's largest low-cost airline. "They started with ten routes and increased frequencies over the years," said Qazi. This has been followed up by further network growth.
"Air India Express was one the airline which started in 2016," he said. "Recently another scheduled operation started for the first time in history of RKT Airport providing direct connectivity from Europe through Smart Wings.
"On the charter front we attracted Enter Air, Ural Airlines and Travel Service, and in 2017 the charters continued throughout the summer months for the first time in our history too."
The airline's cargo development has been even more impressive, with a rise of almost 80 percent in 2016 followed up by 15 percent growth thus far in 2017.
"Two new freighter airlines have based their aircrafts in RAK and we are expecting Egypt Air Cargo to make RKT a scheduled feature too after having a few ad hoc flights," added Qazi.
Aligned with this, RKT has successfully managed to attract MRO companies for line and base maintenance on narrow body aircrafts, as well as "taking the lead in aircraft lifecycle management in the region".
"RAK Airport has broken all previous records in terms of passenger volumes, aircraft movements and cargo tonnage, while operating in one of the most competitive aviation landscapes in the world," said Qazi.
"RAK Airport has become the most successful airport in the region without its own national airline."
This remarkable turnaround story does not end with this growth, however, but with even more of the ambition, hard work and tenacity which set it in motion.
"We would like to be airport of choice for low costs and charter operators," said Qazi. "Our target includes all airlines that are currently operating into UAE to switch their operations to RKT because we specialise in this."
"Our infrastructure is designed to cater for such operations with no airway bridges, short walking distances for passengers, quick turnarounds for airlines, limited slot restrictions and accessible airspace.
In addition the airport offers "the best prices and above all a very approachable and flexible working relationship with all our clients", added Qazi. It is also targeting further growth in Eastern Europe as one of its key markets.
"Our model is designed towards efficiency, which is what all airlines are looking for. We are one of the fastest growing airports within the UAE. Small airports bring a very different flavour to the mix and provide much-needed choice to the airlines; going to hubs is only beneficial under specific circumstances.
"If you are point to point carrier, an LCC, a charter operator or looking for tech-stops, and looking for a good deal, then RAK Airport is certainly one for consideration."