China in whose hands?
China's international aviation market is booming, but which carriers and manufacturers are leading this growth and what might the future look like?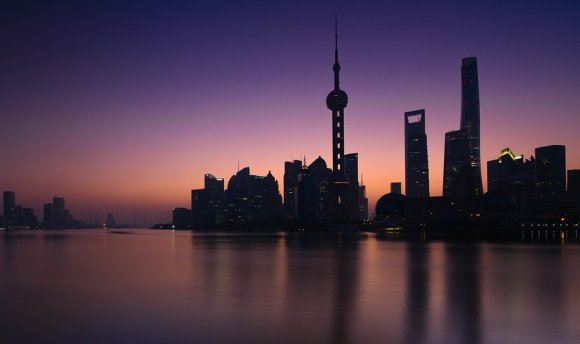 The huge expansion in international Chinese air travel is well-documented, but its impact on the global industry cannot be overstated. Even for a country of 1.37 billion people at the most recent estimate, although this could be significantly fewer than the actual number, and boasting the world's largest purchasing power at $23.2 trillion, the growth in its aviation market has been staggering.
In 2016 there were 480 million passengers, 11 percent ahead of the previous year. Of course, such growth needs the infrastructure to support it, which is why the same period saw the introduction of 270 new aircraft, 260 new routes and 4,890 new licenced pilots. Furthermore, China has signed or initiated bilateral air transport agreements with 120 countries; that's just less than two-thirds of the world.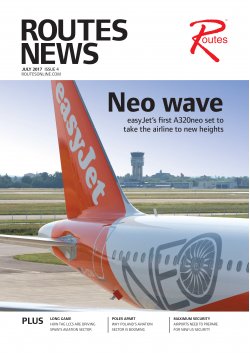 ---
This article first appeared in Routes News edition 4 2017
---
China's international travel is expected to continue its boom as the country's economic prosperity grows, but where is the growth coming from? And which carriers and manufacturers stand to benefit most from the aviation explosion taking place?
One of the first things to consider when discussing Chinese aviation is the country's sheer size, which means aircraft must fly long distances before they are even out of Chinese airspace. For instance, the distance between its capital Beijing and New Delhi in neighbouring India, stands at just under 4,000km with less than 20 percent of the journey taking place outside of Chinese airspace.
Although China's long-haul network has grown significantly, therefore, as a percentage of international capacity it has stayed broadly consistent. In 2012 there were 51.8 million seats available on international flights from China, of which 12.9 million or 24.9 percent were on routes above 4,000km. Fast forward to 2016 and the international growth is as pronounced as you would expect – 58.7 percent more total seats at 82.2 million. However, much like 2012, 25 percent of these new routes were more than 4,000km at 20.5 million total seats. This symmetry is slightly deceptive; the percentage of long-haul flights from China dipped to 24.1 percent in 2015 before its rise in 2016, so 2017's final figures will be fascinating to see how long-haul develops as a proportion of total available capacity.
Where in the world?
The China growth story has left the rest of the world scrambling to secure routes to the country. Some have been more proactive than others - Seattle-Tacoma International Airport senior manager, international air service Kazue Ishiwata recently told Routesonline that their Chinese routes have been the fruition of almost two decades of planning - while others are more reactive. What's consistent though is that China is a network growth target for most international airports. But where is the majority of the long-haul growth coming from?
Most Chinese long-haul capacity still heads to Western Europe, accounting for 29.1 percent of total seats in 2016. However, as a proportion that has fallen significantly in the past five years, having previously accounted for 34.8 percent in 2012.However, even with a fall of more than five percentage points in market share in the past four years, in real terms capacity from Western Europe has grown by a third, from 4.5 million to 6 million, during the period. North America, which has the second-highest long-haul capacity after China, has seen remarkable growth in both categories, with total seats almost doubling to 5.7 million.
Most significantly, the year-on-year growth from 2015 to 2016 exposes a stark difference between the two locations. Capacity to Western Europe grew by 7.3 percent or 407,154 seats, while North America added more than a million seats, equating to 22 percent growth.
Nigel Mayes, senior vice-president at ASM, believes North America is likely to eclipse other markets as China's aviation expansion continues. "There's no doubt that the US has been the big winner in China's long-haul boom," he said. "Although the region does not boast the fastest capacity share growth from China over the past five years – Eastern Africa (237.9 percent) and South Asia (134.7 percent) hold that honour – in real terms no one can match them.
"Long-haul capacity between China and North America has grown by 2.9 million seats in the past five years. That's more than a third of the total long-haul seats added from China.
"Even combining Western and Eastern Europe there has only been 1.9 million extra seats added in the period. That's impressive in its own right, but clearly some way behind North America. If the current trends continue we could see North America overtake Europe as the major destination for Chinese traffic by the end of the decade."
Carrying the charge
When considering carriers the majority of international growth has been led by the usual suspects in China's market. Between 2015 and 2016 China Eastern added the most capacity with 1,251,344 additional seats, a 13.9 percent increase year-on-year. Next is China Southern, adding 840,200 or 10.8 percent, with Air China third, adding 536,398 or 6.7 percent. Spring Airlines had the fourth-largest capacity growth year-on-year, with Hong Kong's Cathay Dragon taking fifth place, adding 450,759 seats following its launch in the country.
However, when percentage growth is considered, China's newer airlines are making waves. Lucky Air, which recently told Routes News it would open ten new bases in the near future, grew by 170.1 percent year-on-year to 145,636 flights, while Okay Airways grew by 91.8 percent to 164,911. Nor is it a closed market, with the largest growth in percentage terms coming from non-Chinese carriers. Excluding the dozens of airlines which launched new services into China for the first time, and those offering fewer than 100,000 seats, Thai Air Asia X saw 573.1 percent growth, NokScoot 540.4 percent and Ukraine International Airlines 143.1 percent.
Makers on their marks
In its most recent 20-year outlook, manufacturer Airbus predicted that Asia Pacific would be the main "engine for growth" in aircraft orders, with the number of people flying likely to triple in that time. Over the next 20 years Asia Pacific is set to take 41 percent of new deliveries, the manufacturer said. This compares with 20 percent in Europe and 16 percent in North America. "Middle class numbers will almost double to nearly five billion as wealth creation makes aviation even more accessible, particularly in emerging economies where spending on air travel services is set to double," said the manufacturer.
"Air traffic growth is highest in emerging markets such as China, India, the rest of Asia and Latin America and almost double the 3.2 percent per year growth forecast in mature markets such as North America and Western Europe. "Emerging markets currently home to 6.4 billion of the world's 7.4 billion population will account for nearly 50 percent of the world's private consumption by 2036."
And no one is better placed to make this prediction than Airbus, with its equipment currently dominating the Chinese international market. The A320 accounted for 19.5 percent of total capacity from China, while the A330-300, A321 and A330-200 took 13 percent, 11 percent and 5.5 percent respectively. Boeing's 737-800 is the rival manufacturer's most widely used aircraft in the Chinese international market, capturing 12.8 percent of total capacity. But among the top 10 aircraft with the highest total seats in 2016, Airbus accounted for 44.2 million, or 67.3 percent of capacity.
However, China is not content to let foreign manufacturers continue to dominate their growing market. Evidence of their ambition was shown in May with the agreement between the Commercial Aircraft Corporation of China (COMAC) and Russia's United Aircraft Corporation (UAC). Following the agreed partnership, the two manufacturers have pledged to build a "competitive long-range, wide-body commercial aircraft".
Whether these plans, which could be a decade away from fully taking shape, ever come to fruition is up for debate, but what's clear is that China is working hard to ensure this opportunity doesn't end up lining the pockets of the Western superpowers whose stars they perceive to be falling. As ever with China, the ambition is to own the market; Chinese carriers flying Chinese planes through an ever-expanding suite of Chinese airports.