WestJet's ultra low-cost carrier set for 2018 launch
WestJet Airlines' planned ultra low-cost subsidiary will start services in the summer of 2018 as the Canadian carrier seeks to further disrupt the industry.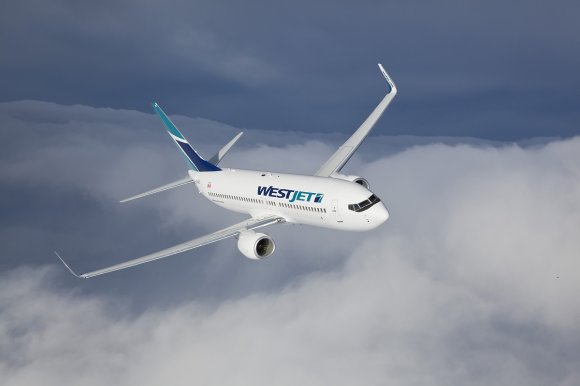 Three months after revealing proposals to launch an ultra-low-cost carrier (ULCC) in Canada, WestJet has said it expects to announce the initial flight schedule in early 2018 with service expected to commence in the summer. The new airline will initially operate a fleet of ten high-density Boeing 737-800s transitioned from its parent's fleet.
Although originally earmarked for late-2017 launch, WestJet confirmed the as yet unnamed ULCC now has a core leadership team in place, led by executive vice-president Bob Cummings. It has also applied for an air operator's certificate and is addressing initial regulatory requirements.
The Alberta-based group said the new carrier would offer "no-frills, lower-cost travel options" while broadening its growth opportunities and opening new market segments by "offering more choices to Canadians looking for lower fares".
WestJet was founded in 1996 as low-cost alternative to Air Canada and Canadian Airlines and has expanded steadily in recent years. In 2017 its domestic capacity is expected to grow to 20.8 million available seats, according to current published schedules, up from 19.5 million in 2016.
In May, the carrier signed a deal for 20 Boeing 787-9 Dreamliner aircraft, which includes commitments for ten Boeing 787 aircraft to be delivered between the first quarter of 2019 and December 2021, with options for an additional ten aircraft to be delivered between 2020 and 2024.
With the delivery of these new aircraft, WestJet expects to have the ability to serve new destinations in Asia and South America, as well as expanding its service offerings to additional European destinations. In light of these new possibilities, WestJet has filed an application with Transport Canada for designation to operate direct flights from Canada to China.
Further details of WestJet's planned ULCC launched were unveiled as the company posted revenues of almost C$1.06bn in the three months to 30 June 2017, up from C$949.3m a year ago.
WestJet annual scheduled capacity (2003 - 2017):