Route rundown: NGO-GUM, SAL-EWR, DUS-YYZ
This week: HK Express unveils its first service not originating to/from Hong Kong; and Avianca resumes its San Salvador to Newark route.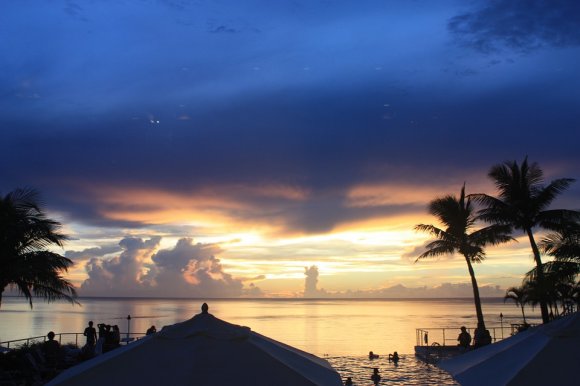 Nigel Mayes is the senior vice president, consulting & product development at ASM. Nigel has more than 15 years' experience in route development and is responsible for product development at ASM.
The sister company to Routes, ASM is the world's leading route development consultancy and has supported the creation of new air services since 1993.
---
Route 1: Nagoya to Guam

Data
| | |
| --- | --- |
| Carrier | |
| Aircraft | Airbus A320 |
| Frequency | Three |
| Start Date | 31 October 2017 |
| Distance | 2,524km |
| O&D Traffic Demand (2016) | 140,291 (from Nagoya) |
| Growth % YOY | -21% |
| Average Fare $ (one way) | $370 |
Insight
Japan is by far the largest source market for visitors to the island of Guam, so it's no surprise to see a greater number of airlines investing in capacity between the two markets. Demand has dropped slightly in recent years, in line with general Japanese outbound leisure trends, due to the economic situation in Japan. As a result, Guam has lost some of its Japanese services recently, including the cancellation of Delta's service to Nagoya in 2016. This resulted in United Airlines having no competition on the route in recent months, and the entry of a second carrier at a time when the Japanese economy is recovering will re-stimulate tourist demand for Guam from Nagoya.
---
Route 2: San Salvador to Newark

Data
Carrier
Aircraft

Airbus A319/320

Frequency
Five
Start Date
17th

November 2017

Distance
3,387km
O&D Traffic Demand (2016)
156,894 (to New York)
Growth % YOY
14%
Average Fare $ (one way)
$255
Insight
This announcement marks the return of TACA on the San Salvador to Newark route, after it was previously operated between November 2013 and January 2015. 75 percent of the traffic on the route historically was connecting behind San Salvador from markets such as Guayaquil, Quito and Guatemala City, but very little of the traffic would connect beyond Newark. The New Jersey hub recently had its slot restrictions lifted by the FAA, easing the previous restrictions placed on airline operators at peak times, allowing the airline to slightly tweak the schedule compared to the historic service. This will enable better connectivity at both ends of the route, assuming a cooperation with fellow Star Alliance carrier United.
Route 3: Dusseldorf to Toronto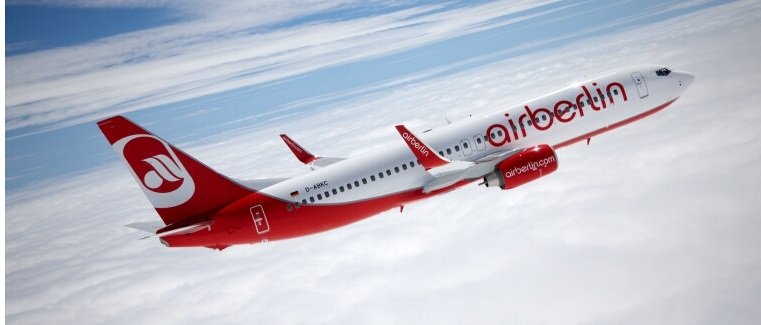 Data
| | |
| --- | --- |
| Carrier | |
| Aircraft | Unknown |
| Frequency | Four |
| Start Date | Summer 2018 |
| Distance | 6,183km |
| O&D Traffic Demand (2016) | 18,589 |
| Growth % YOY | 3.6% |
| Average Fare $ (one way) | $457 |
Insight
Dusseldorf has had no direct service to Canada for a few years now, after airberlin exited the Vancouver market in 2012, followed by Lufthansa's cancellation of the Toronto route a year later in 2013. Demand for travel between Canada and Germany has grown 7 percent in the last 12 months, with the Star Alliance carriers, including Lufthansa and Air Canada, taking a 67 percent share of the 800,000 annual passenger market. airberlin returning to Canada will bring competition to the current Star Alliance dominated market and is part of a wider strategy from the airline to intensify its long-haul programme from its Berlin and Dusseldorf hubs.
Source: Sabre Market Intelligence
---
Downloads
Aviation reports and resources to help you to understand your markets, engage with your key business partners and create new routes.
The Power of Route Forecasting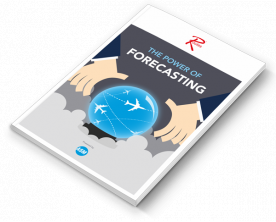 This new white paper examines how forecasting works and why it's important to both airports and airlines.
Indirect Traffic: The Key to New Routes?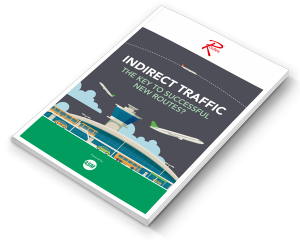 Indirect routes are often regarded as a pathway to successful new routes - but what are the facts behind the theory?
Fundamentals of Route Development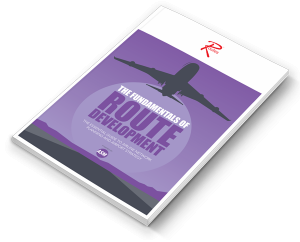 This guide explains the rules of route development and presentation advice when pitching to potential partners.