RwandAir launches Cotonou hub as Benin and Rwanda plan new airline
RwandAir has opened a new hub in Cotonou at the same time as the governments of Benin and Rwanda revealed plans to launch a joint venture airline.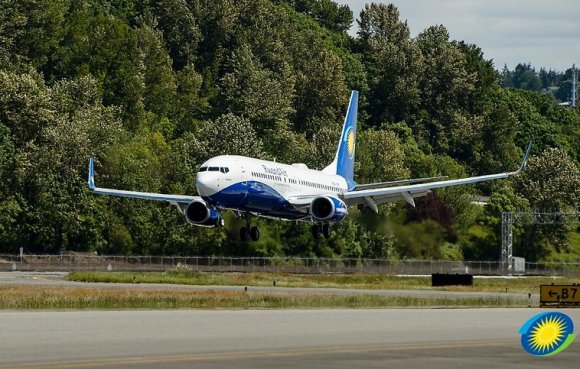 The governments of Benin and Rwanda have signed a memorandum of understanding to establish a new joint venture airline based in Cotonou, Benin.
The announcement was made as RwandAir, the national carrier of Rwanda, officially launched its new hub in Cotonou.
The hub launch came after Rwanda was granted seventh freedom rights by the Government of Benin, which allows RwandAir to operate an international air service from Benin to a third country.
RwandAir plans to position two Boeing 737s aircraft to Cotonou and begin operations in the near future from its new hub.
"The launch of this hub, will take air travel on our continent to the next level as RwandAir will be able to reach more countries in West and Central Africa with improved connections and more frequencies," said Yvonne Manzi Makolo, the deputy chief executive of corporate affairs of RwandAir.
RwandAir's 3Q2017 route network: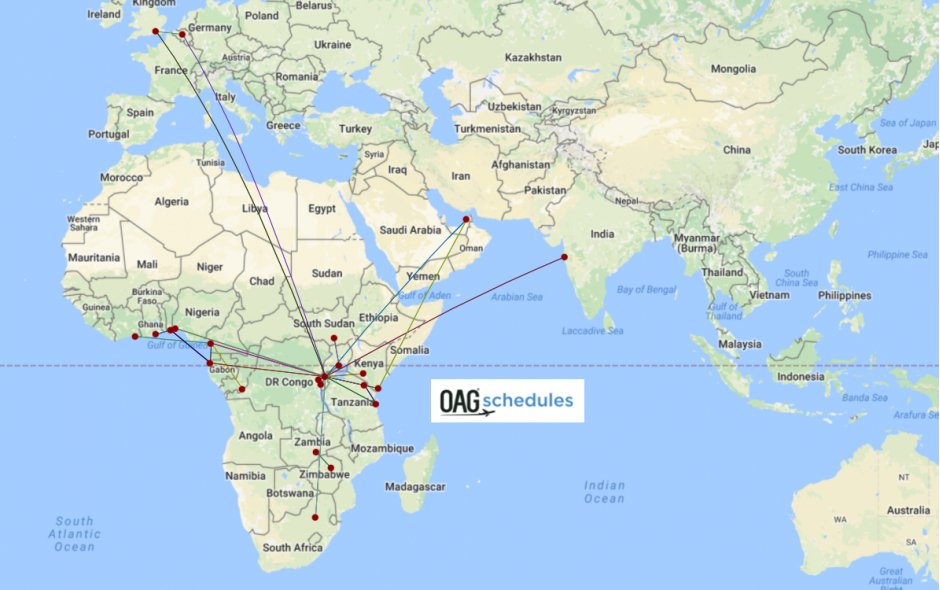 Benin and Rwanda's planned joint venture airline will operate Abidjan, Brazzaville, Douala, Libreville, Bamako, Dakar and Conakry routes.
"This will enable us to achieve our plans for the country's aviation industry in order to make Cotonou a hub for the sub-region," said Honorable Herve Hehomey, minister of transport and Infrastructure of Benin.
"Our second dream will become reality with the establishment of the national carrier of Benin through the Rwandan experience thus contributing to the development of our aviation and tourism sectors."
RwandAir will continue its operations from Kigali International Airport to Cotonou and provide seamless access to East and Southern Africa, the Middle East and Asia to the joint airline.
In May 2017, RwandAir started its second long haul route with flights to London Gatwick, operated by its newly acquired Airbus A330 fleet. Since then it has also commenced non-stop flights from Kigali to Brussels. All returning flights from Brussels to Kigali are via London.
The airline has expanded rapidly in recent years, increasing annual capacity by 45 percent from 2013 to 2016. Year-on-year growth from 2016 to 2017 is expected to be 46 percent, according to projected figures from OAG.
---