World Routes Marketing Awards finalists announced
The shortlist of the annual route development awards is revealed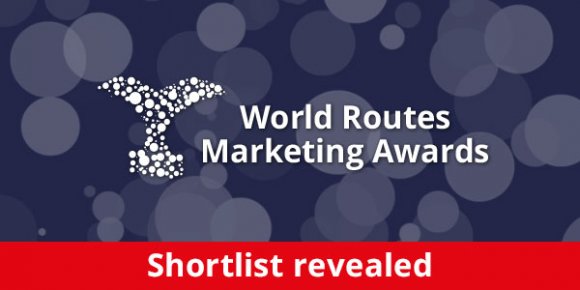 The World Routes Marketing Awards recognise new air route successes from across the globe, making them one of the most eagerly anticipated events in the aviation industry.
Airlines nominate the airports and destinations that have provided exceptional marketing support during the launch of new routes or the strengthening of existing services.
A new category for individuals acknowledges the personal achievements of route development professionals for the first time, broadening the scope of the awards beyond airports and destinations to the rest of the aviation industry.
The 2017 shortlist:
Individual Award for Outstanding Contribution to Routes Development
Ignacio Biosca, Aena
Beat Kisseleff, Air New Zealand
Jo-Anne Arends, Aruba Airport Authority
Ioanna Papadopoulou, Athens International Airport
Uel Hoey, Belfast International Airport
Léon Verhallen, Brussels Airport
Yil Surehan, Massport/Boston Logan International Airport
Christian Kaeser, Nuremberg Airport
Hampton Brown, San Diego County Regional Airport Authority
Stephanie Wear, Tenerife Tourism Corporation
Gabriel Schmilovich Isgut, Vueling Airlines
Paul van den Brink, Cape Town Air Access
Under 4 Million Passengers Award
Cork Airport
George Best Belfast City Airport
Nuremberg Airport
Olbia Costa Smeralda Airport
Shannon Airport
4-20 Million Passengers Award
Auckland Airport
Birmingham Airport
Kraków Airport
Naples International Airport
Prague Airport
20-50 Million Passengers Award
Athens International Airport
Copenhagen Airport
Dublin Airport
Munich Airport
Oslo Airport
Vancouver International Airport
Over 50 Million Passengers Award
Amsterdam Airport Schiphol
Denver International Airport
Heathrow Airport
Hong Kong International Airport
Singapore Changi Airport
Destination Award
Canary Islands Tourist Board
Madrid Destino
Malta Tourism Authority
The Philippines' Department of Tourism
Tenerife Tourism Corporation
Tourism Ireland
The overall winners of the regional Routes Marketing Awards - Denver International Airport (Americas), Singapore Changi Airport (Asia) and Munich Airport (Europe) - were automatically shortlisted in their categories.
Steven Small, brand director of Routes said: "The World Routes Marketing Awards are extremely competitive and the quality of the entries was very high. I would like to congratulate the people and organisations who have made it this far."
Senior airline executives will judge the airport and destination categories. A panel of executives from the wider aviation industry will review the award for individuals.
The awards ceremony will take place during World Routes 2017 in Barcelona on 25 September. The event provides a meeting place for around 3,000 airline, airport and tourism authority representatives to plan and negotiate new air services.