Low-cost appeal remains strong for Air Arabia
Fourteen years after first taking to the skies, there appears to be no slowdown in demand for Air Arabia's low-cost model across the Middle East and North Africa.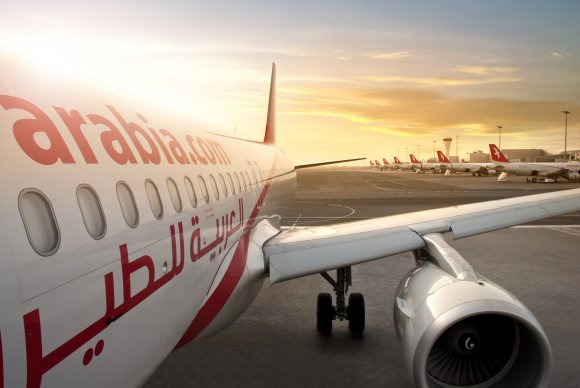 Operational efficiencies coupled with a "robust growth strategy" helped Air Arabia to enjoy a solid financial performance during the first-half of the year, chairman Sheikh Abdullah Bin Mohammad Al Thani has affirmed, as the low-cost carrier added 12 new routes to its network.
Based at Sharjah International Airport, the airline serves a destination network of 130 routes across the world from its five operating hubs in the UAE, Morocco, Egypt and Jordan. Services launched in 2017 have included flights to Hargeisa, Somaliland, and Salalah, Oman, while the carrier took delivery of two new Airbus A320 aircraft.
"The first half of this year has seen Air Arabia continue its robust growth by launching new routes and increasing capacity across its operating hubs while remaining focused on driving operating cost margins lower by the day," said Al Thani.
"We are confident about the appeal of low cost travel in general and Air Arabia services in particular across the markets we operate in."
And Al Thani has every reason to be bullish. Although Air Arabia's share price dipped during the first-half of 2017, the listed carrier posted robust financial figures for the six months to 30 June as passenger numbers remained healthy.
Net profit for the first-half stood at $71.1m, up 7 per cent compared to the corresponding period of 2016. The LCC served more than 4.1 million passengers during that time.
Although Air Arabia has been affected by the ongoing diplomatic ban imposed in June by the UAE, Saudi Arabia, Egypt and Bahrain on flights to and from Qatar, the carrier could seek to up capacity on routes where there is duplication with Qatar Airways during the second half of the year.
According to figures from OAG, total available seat capacity across Air Arabia and its Egypt, Jordan and Maroc subsidiaries rose by 6 percent in the first half of 2017, compared with the same period a year earlier.