When RoutesOnline analysed the websites of airports around the globe, we discovered that Helsinki Airport, operated by Finavia, has had more social engagement than any other in the world this year.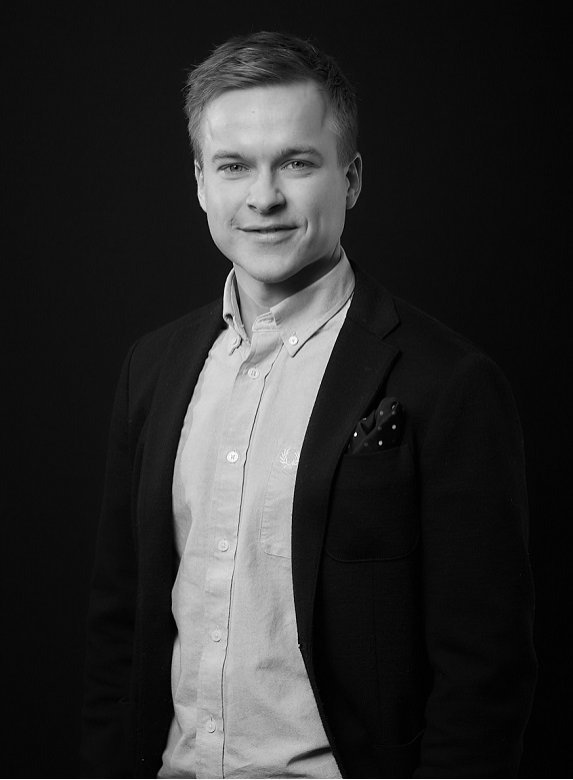 To understand why it is outperforming all other airport websites, Luke Bilton spoke to Finavia's digital marketing manager Olli Lehtonen.
"We see Helsinki Airport as a challenger brand as we are a bit smaller than some of our competitors," explains Lehtonen.
"That's why we believe that the rich, engaging and content with a difference is one way to stand out from the masses. We want to get our message through in a way that people will see on Facebook feed will stop scrolling and see what we got to say.
"Content plays a key role for us. I know it's a bit of cliché that content is king but it definitely is, especially in the B2C.
"We don't sell airline tickets or products, so our marketing can't be tactical marketing with sales or price offers. Instead we must provide rich content that informs people in a way that they are engaging with the message."
Made in HEL
The team are unafraid to take a playful approach to their brand, with their latest ad creative using their IATA code 'HEL'. "It's a bit risky to use HEL in this way, but at the same time a huge opportunity when we get it right," says Lehtonen.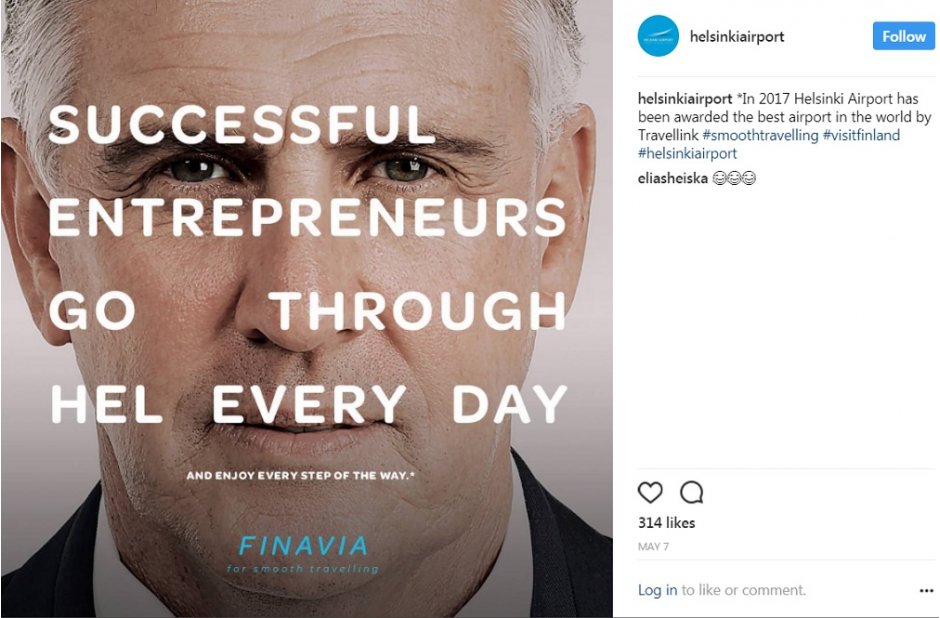 Along with publishing a regular blog that gets serious amounts of shares, Lehtonen highlights bigger creative campaigns such as 'Match Made in HEL', a project to create unique events in the airport itself. The first took place in 2014 with skateboard event, and then a fashion show followed complete with a runway catwalk.
The campaigns have also transferred to B2B marketing, with digital advertising and sponsorship on targeted aviation sites generating results and presenting the benefits of Helsinki Airport as a fast connection hub between the east and the west.
Alongside these cornerstone activities Finavia also delivers more typical service-related content that's clear and helpful to enable customers to travel smoothly through their whole customer journey.
While they use a combination of internal team members and trusted partners to help them to develop different types of content, Lehtonen makes it clear that the most important thing is the 'mindset' of the team itself that has enabled them to seize these opportunities.
"Airports can be a challenging environment to organise special events from where we create content." says Lehtonen.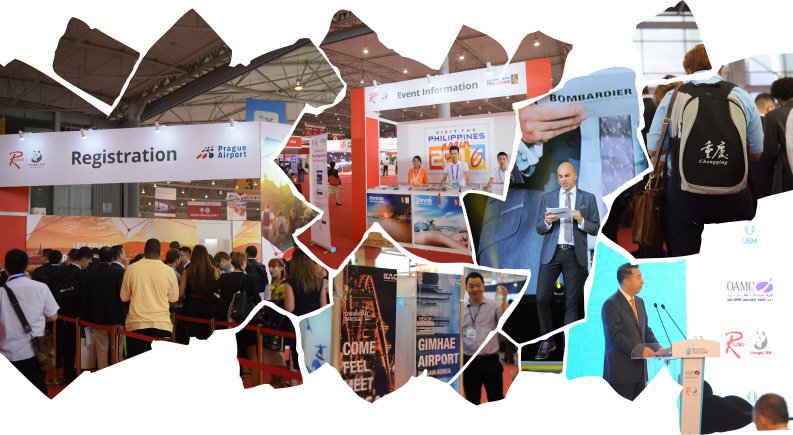 Hear from Luke Bilton at World Routes 2017
Luke Bilton, director of digital and content at UBM, will be speaking about how to turn your website into an effective, data-driven inbound content marketing machine. Don't miss Content Marketing for Airline Route Development taking place at World Routes 2017. 
"It's clear that safety always comes first and that's a something we would never play with. I guess that also might be the reason why others (airports) are not doing these that they see the environment a bit challenging – or maybe they haven't seen the benefits of it yet.
"There were some internal doubts first when we asked if we could have a skateboard day at the terminal and in hangars, and it required lots of work. But at the same time it was a really important learning experience.
"After that the whole organisation was excited and kept asking the marketing department that 'when you guys will do something special and extra interesting again'.
"We take our energy from the organisation and people we have here at Helsinki Airport. Such an inspiring working environment and we are having management's full support. And the results we have delivered gives motivation of course that our approach is working."
Data-driven creativity
Helsinki's approach to content is driven by measuring its performance against business goals.
"We are data driven organisation and our decisions are based on data, not only the personal feeling. We have been publishing content for a number of years now and still see nothing but good results – it really works and is delivering," says Lehtonen.
This measured approach helps the team to justify their marketing spend: "When it comes to the budget, because we are measuring our results we can see the return on investment. As long as it is delivering, why not to invest in content?"
The results speak for themselves. In our analysis of social engagement with airport websites around the world, Helsinki airport website comes out in top position.
"We measure carefully all the time what is delivering and what's not and try to improve and optimize our content based on results we achieve."
KPIs for the airport cover reach and the level of engagement, especially when it comes to the social media channels. Metrics such as site visits, time spent on the website, video watching time and shares are also monitored with analytics platforms such as Google Analytics, Adform, DoubleClick and Meltwater Engage.
The importance of video
Helsinki has been successful in publishing videos online, such as Snowhow. This explained how the airport deals with snow and received 1.7 million views on Youtube. It was also picked up media outlets such as the BBC News, Tripadvisor and other media.
"Consumers spending more and more time on video and we saw them delivering well for us," says Lehtonen. "We have made a huge shift with our content productions and putted lots more weight (and budget) to video productions.
"We can tell our messages more detailed and more visually with videos, share employee stories and also market things that we are the best at."
Lehtonen adds this is a great example of content that is helpful for route development: "It's very important from route development point of view to show off that no matter how much there's snow during the winter time, our operations never stops because of that and it hasn't cause any delays."
What's next for Finavia
Looking forward, Lehtonen describes the next phase of HEL campaign and a complete redesign of Helsinki's website to help to digitise the travel experience.
"We want to be able to offer products and parking online so that people can pre-book anything they need and then just arrive at the airport, go to the shop and click & collect their purchase, or to reserve a table at one of our 30+ restaurants or book a lounge visit."
Personalisation will be key so that offers and content are tailored to the customer. "All the content will be personalised which means that if, for example, on Tuesday I show interest in Starbucks, then Starbucks related content will be there on top of the first page right next to my travel info on Friday when arriving to the airport," adds Lehtonen.
---
Nearly 500 percent traffic growth on Routesonline...
Routes is where the global aviation community comes together face-to-face through our market-leading events, and increasingly through our news on Routesonline.com.
Since June 2015 our website traffic has grown by an incredible 486 percent and we're now the world's second-largest aviation news website*. And we're still growing with another 19.1 percent increase year-on-year in June 2017.
*source Alexa.com traffic rank of 67,205. competitors include centreforaviation.com (217,522), anna.aero (198,617) and flightglobal.com (39,657)